We met at a Kmart. I handed her four pieces of paper. She put him in the backseat of my car and said, "His name is Blu because of his eyes, and I can tell he's going to be huge by just looking at the size of his paws. Have fun!" As I drove home I felt a big weight of responsibility fall right onto my back and I kept thinking to myself, "Dude, there's a small wolf with these gigantic bear paws sleeping in the back of your car, what were you thinking?" I immediately took the role of a concerned father and kept looking back to check on him. I thought, "You don't look like a Blu, you look like a Steel, and we're going to have some fun."
I started posting Vine videos in May 2013 -- but the app was only 5 months old and had a ton of bugs that needed to be fixed, so I lost interest. After they had fixed most of the problems, my friend -- who had recently left my South Florida home town to pursue a career in California -- said, "I will move back to Florida if you get 250,000 followers." So I began posting Vines again in October. The first video I posted went "Vine Viral" with over 50,000 likes in about a day. It was a video of Steel howling on the couch and the caption was "I think its time to eat."
It is the first video in my Vine compilation. From then on I had the viral video "bug" in me and began posting more and the followers just kept flowing in. The feedback was amazing and I really started to enjoy making people laugh.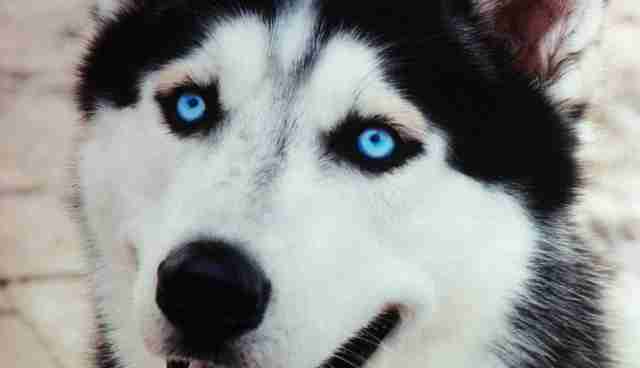 There's not a day goes by that I don't get a compliment about how beautiful and huge Steel is. He currently weighs 85 pounds and has amazing icy blue eyes.