Musicians Pose With Needy Pets To Help Them Find A Home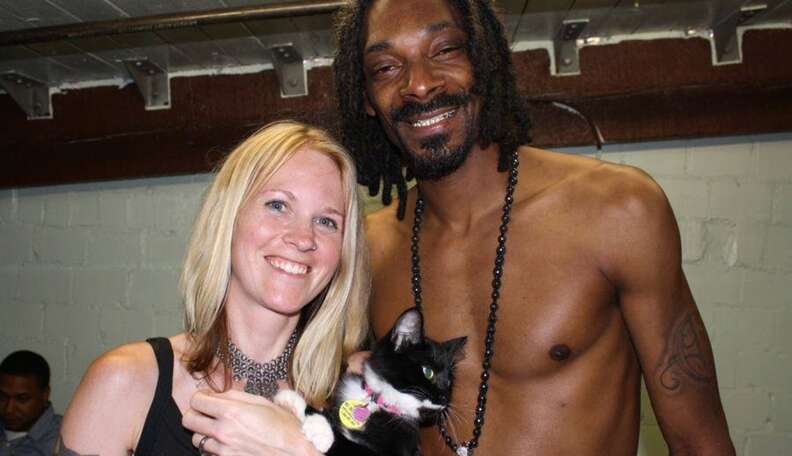 It's no secret that hardcore fanatics will clamor to get their hands on virtually any relic passed from on high by their music idols, whether it be a guitar pick, drumstick, or even the tiny drops of spittle raining down on them they wouldn't dare wipe away.
And with that in mind, one animal rescue is helping needy dogs and cats become eagerly sought after pets in much the same way -- by getting famous musicians to pose in pictures with them.
Rancid The aptly-named nonprofit Motley Zoo, based in Redmond, Washington, isn't your ordinary pet rescue organization. Founder Jme Thomas and radio producer Hannah Levin have teamed up to give their homeless dogs and cats some much-needed celebrity exposure by arranging photo-ops with touring musicians.
"There's something endlessly entertaining about handing a kitten to a rough and tough rock dude and watching him melt," Levin tells TheStranger.com. "Most importantly, though, it's proven to be an effective way to find homes for the four-legged buddies."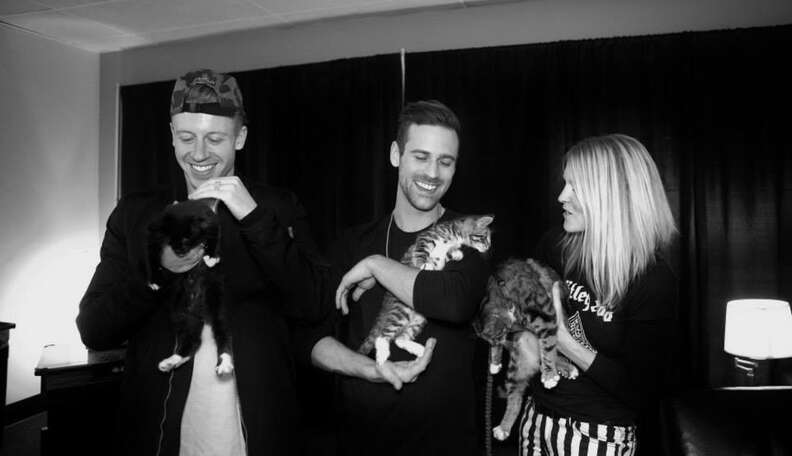 Macklemore & Ryan Lewis Motley Zoo has adopted 1,200 since opening its doors in 2009, thanks in no small part to the endorsement of musicians who've pitched in their celebrity for a good cause.
"We wanted to change the idea of what an animal rescue could be-we wanted to make it fun and a little rock 'n' roll," says Jme. "And it's working."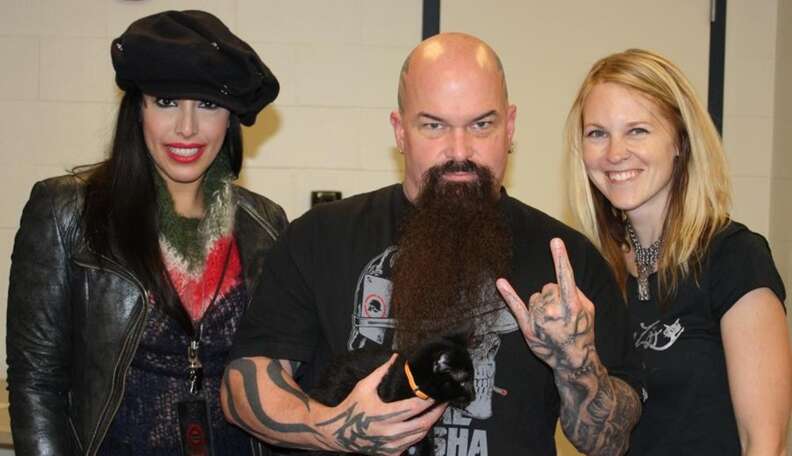 Slayer guitarist Kerry King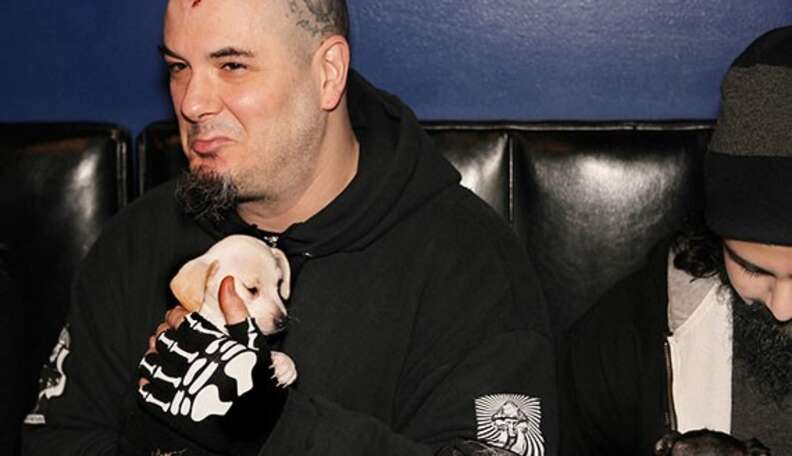 Pantera singer Phil Anselmo
The Misfits guitarist Doyl