Fragile Baby Mountain Lion Pulled From Raging Wildfire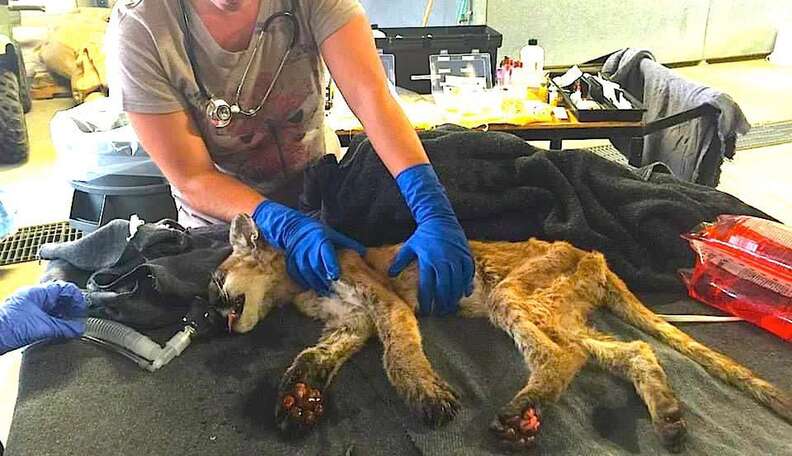 <p><a href="https://www.facebook.com/CaliforniaDFW" target="_blank">Facebook/ California Department of Fish and Wildlife</a></p>
<p><a href="https://www.facebook.com/CaliforniaDFW" target="_blank">Facebook/ California Department of Fish and Wildlife</a></p>
A young mountain lion is fighting for his life after rescuers were lucky enough to find him among the rubble and ruins of California's rampant wildfires.
The 3- to 4-month-old cub was found early last week, underweight and singed from the flames.
"The young cat was walking but appeared to be emaciated and injured. The volunteers were able to capture it without much difficulty," the CDFW said.
The cub is being carefully monitored as he recovers, but he will probably not be able to return to the wild, the CDFW said on Facebook, due to the extent of his injuries.
"CDFW staff are hopeful it will make a full recovery and be a candidate for permanent placement in a wildlife care and education facility," CDFW stated.