Lonely Cow Adopts Calf No One Wanted And Creates A New Family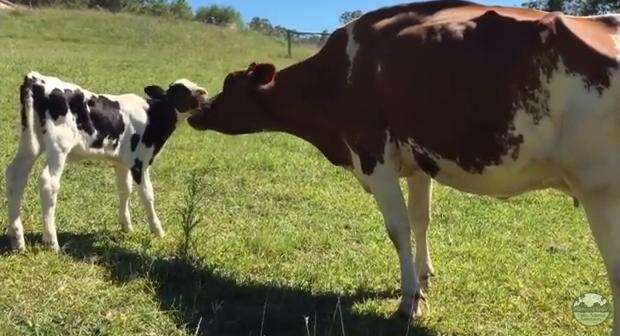 <p><a href="https://www.facebook.com/ManningRiverFAS/photos/pb.250319188470573.-2207520000.1433866134./440246742811149/?type=3&theater">Facebook/Manning River Farm Animal Sanctuary</a><span></span></p>
Lindy Lou, a dairy cow, gave birth over and over and over.
In the life of a dairy cow, having a baby has a lot to do with producing milk, a little to do with repopulating the farm and nothing to do with maternal love. All of Lindy Lou's children were taken from her moments after she gave birth.
We may never know how many children Lindy Lou had during her life as a dairy cow.
But we do know that each one of her children was taken from her moments after they were born.
Baby girl cows are usually ushered into the dairy industry to continue the cycle of birth and loss, while baby boys are often sold for slaughter.
But when Manning River Farm Sanctuary took in a baby boy cow, another victim of the dairy industry, Lindy Lou had an opportunity she thought she had lost - to love a child, even one who wasn't her own.
Baby boy Carlin was taken from his mom and cast aside.
In their new lives at a sanctuary, Carlin and Lindy Lou have forged an incredible bond.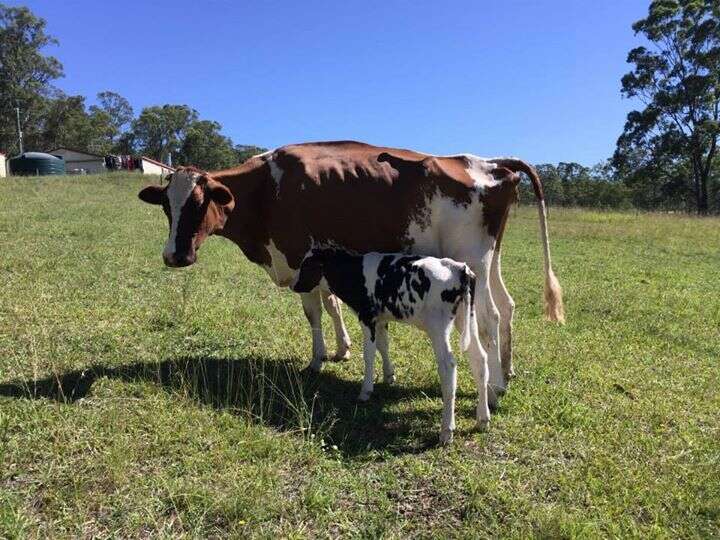 Lindy Lou loves grooming her adopted son.
They are truly inseparable.
Stripped of their biological families, they have adopted each other as mother and son.
We're so glad these beautiful beings finally had a chance to experience love.
Learn more about Manning River Farm Animal Sanctuary here.