In an act of unbelievable cruelty, a mother cat and her four little kittens were abandoned last week in a plastic crate ... that had been taped shut. Unable to escape, the mama cat and her babies were trapped in the box with no food or water.
A volunteer with Lincs Ark, an animal rescue in Lincolnshire, U.K., stumbled upon the taped-up box by accident. She heard a faint meowing while she was out one night dropping some clothes off in a charity bin, and discovered the little family huddled together inside the container.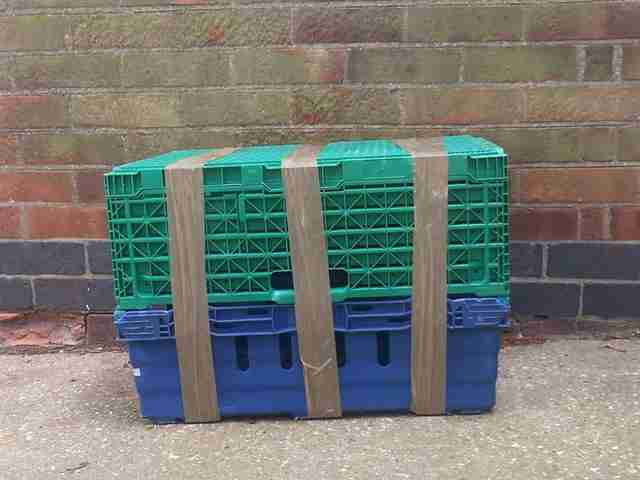 One of the kittens didn't survive the ordeal, but the volunteer rushed the mom and her three surviving kittens to safety.
The tiny kittens, whom rescuers estimate to be about 7 weeks old, were "filthy and smelly, covered in urine and excrement," Lincs Ark posted on its Facebook page. Their mother "was so traumatized that when she was bathed she did not move, stood rock still and heartbroken at losing one of her precious babies."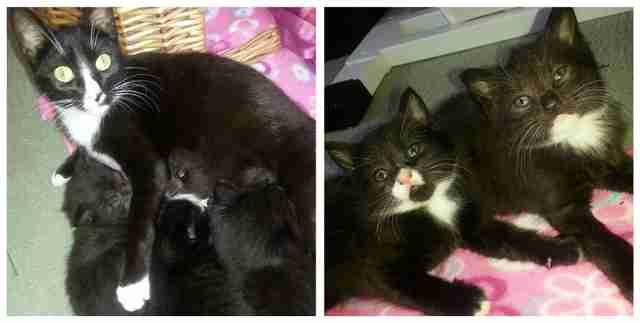 After sleeping in a warm bed for a few nights and filling their little bellies, the mama cat and her three kittens were doing much better. The mom, whom rescuers named Phoebe, was even "purring away" as she nursed her babies.
Lincs Ark will care for Phoebe and the kittens until they're old enough to be adopted into forever homes. Of course, the kittens will be spayed and neutered before adoption - as the rescue group pointed out, "there is no excuse not to have a cat neutered, there are enough schemes to help if funds are tight. This could have been avoided."