Lion And Bear Saved From Bombings Take First Steps Into Safe Home
"From now on, they won't have to be part of this war."
For months, as Iraqi forces have fought to take back Mosul from ISIS, the Montazah Al-Morour Zoo has been transformed into a battleground.
People in the area, who had been feeding the zoo animals when they could hardly find food for themselves, fled to save their own lives as the fighting intensified.
The animals at the zoo gradually died of starvation or were killed - all but one lion and one bear.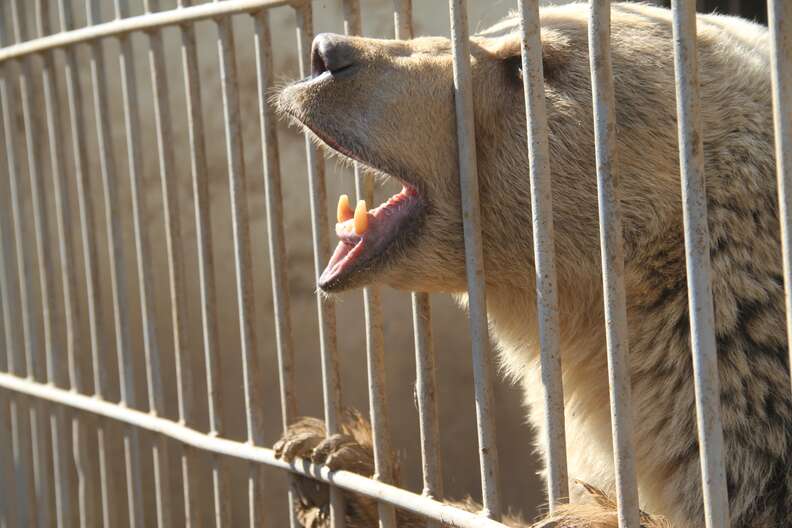 And today Simba and Lula are finally safe.
Their rescue began back in February, when a team from Four Paws International arrived at the zoo in Eastern Mosul and found it in "a disastrous state," according to a statement from the organization.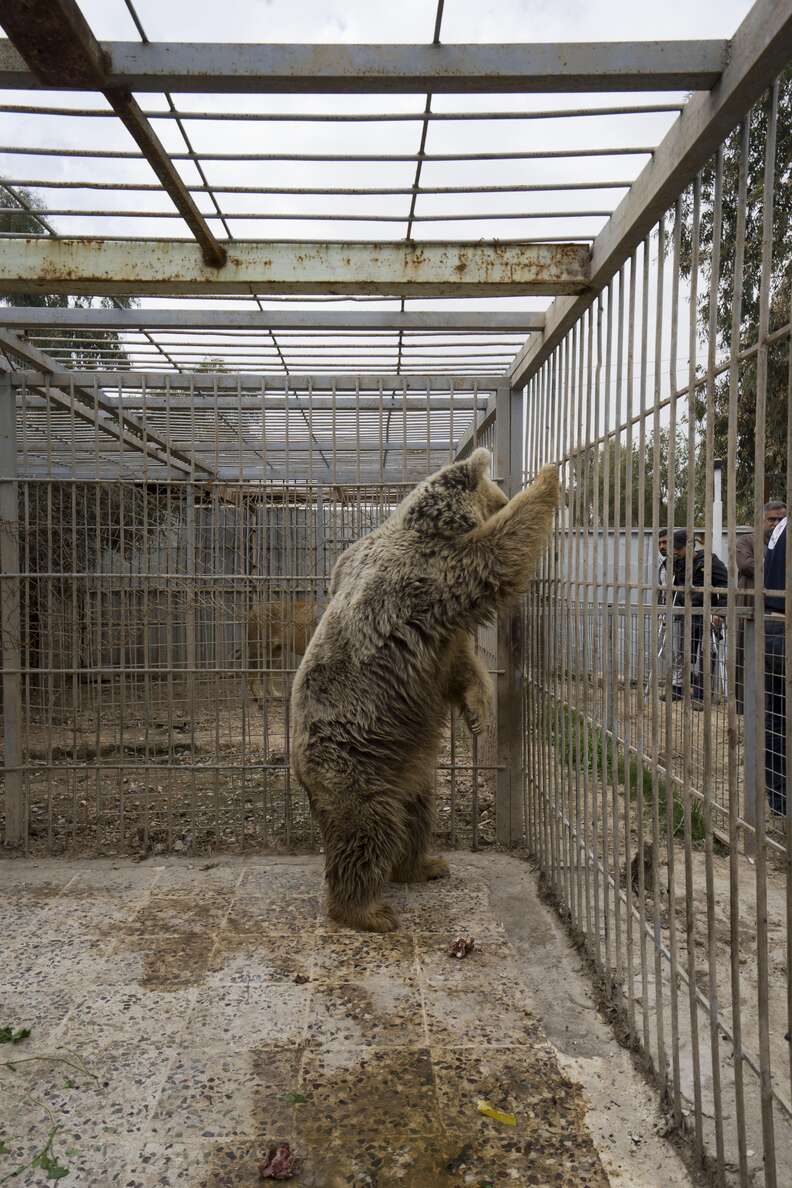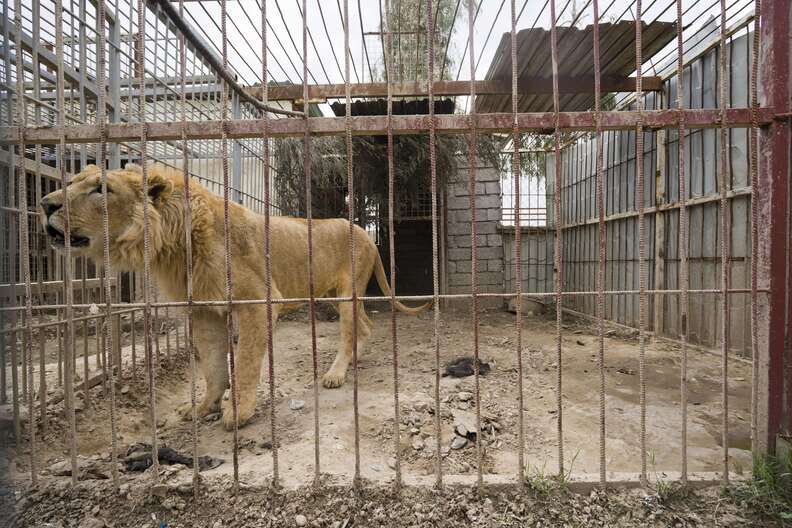 An estimated 40 animals had died or fled their cages during the war. The cages were filthy and the last animals, Simba and Lula, were in terrible need of veterinary care.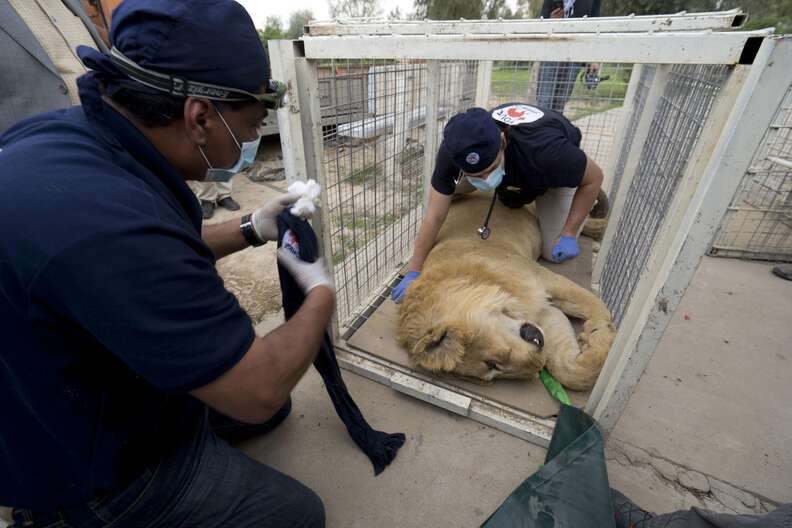 "Although alive, both animals look miserable and are suffering from many diseases caused by malnutrition and lack of veterinary care," the organization said. "Both the bear and the lion have very bad teeth, in addition the bear suffers from pneumonia and the lion has ill joints."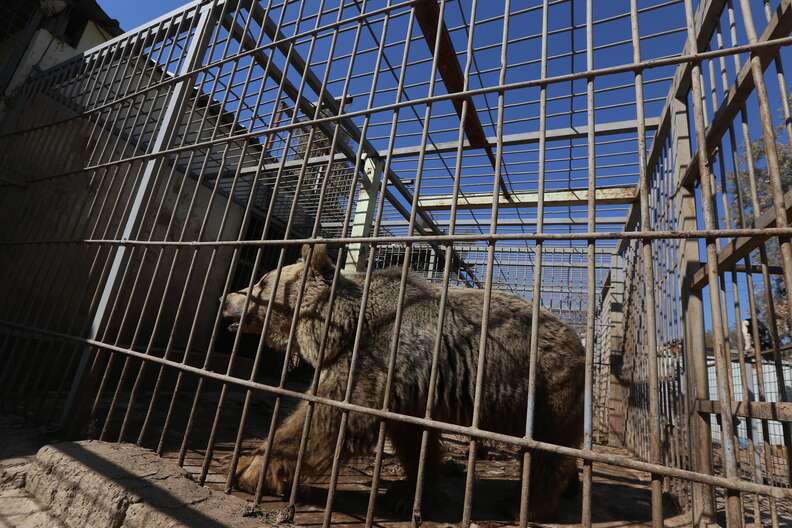 Rescuers worked to negotiate with the military and authorities to transfer Simba and Lula to a sanctuary in Jordan. But it took weeks.
After a number of snags in the plan, negotiations with the military and authorities, and days stopped at checkpoints with Simba and Lula in their transport crates, the animals finally arrived at The New Hope Center, a rescue and rehabilitation facility in Amman.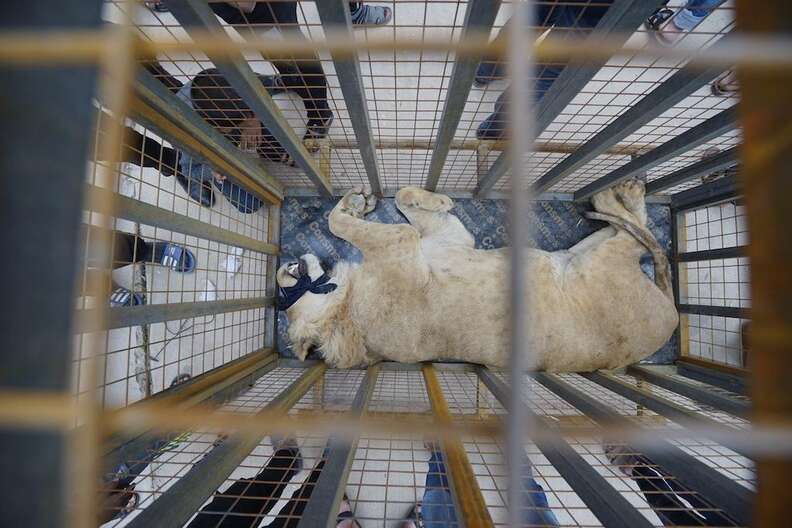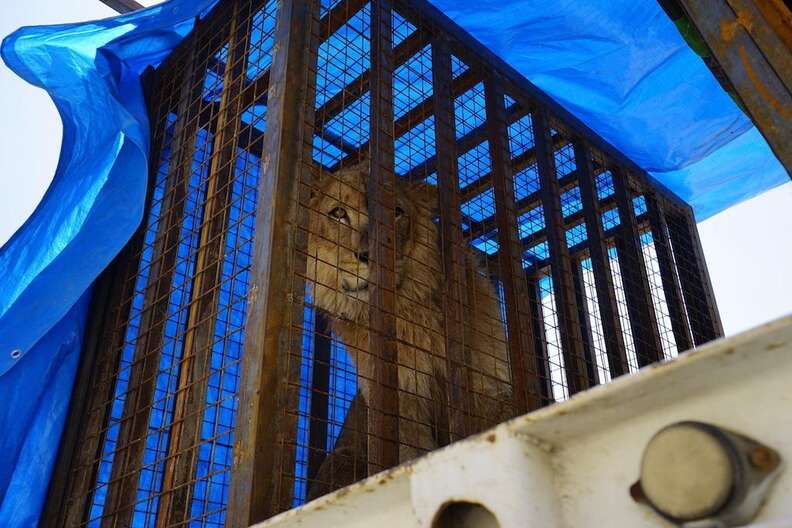 "Our mission in Iraq was supported by many locals and proved that even in worst hardships there are people who care for animals," a veterinarian with the Four Paws team, Dr. Amir Khalil, said in a statement. "I am very touched to have experienced the humanity of the civilian population as well as military. Many of the soldiers shared their food with the animals."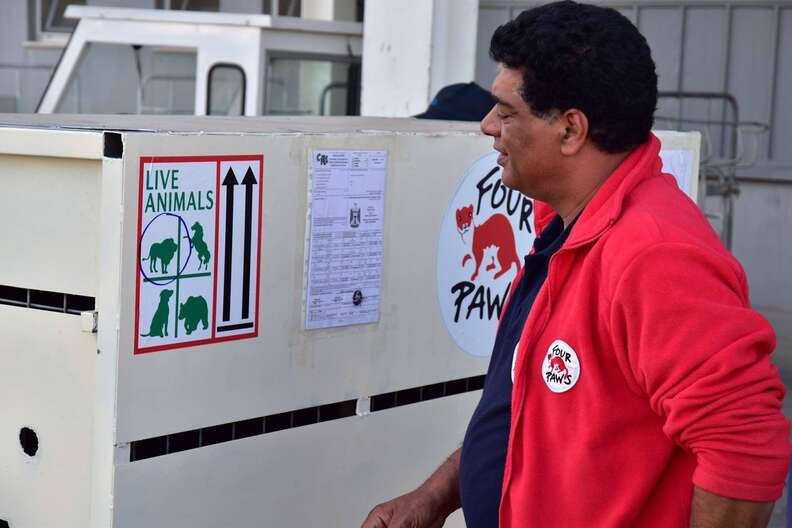 Early on Tuesday morning, the rescue team released Simba and Lula into their temporary enclosures at the rescue center.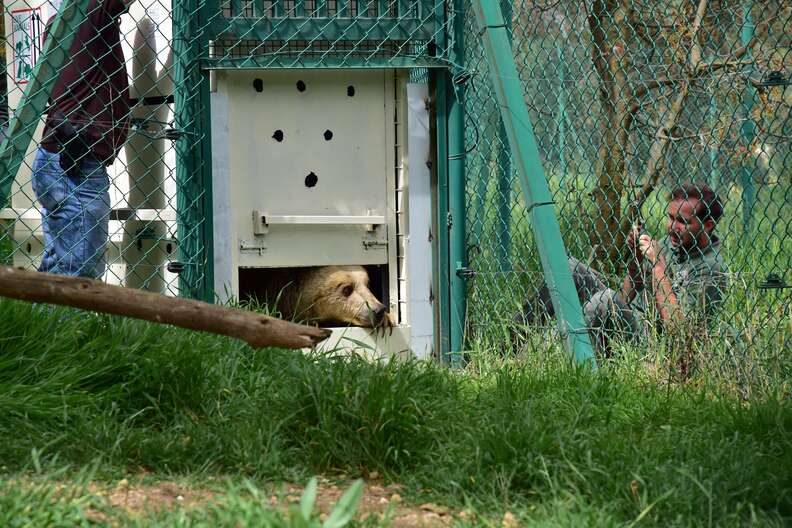 A little trepidatious at first, perhaps, the animals each stepped onto the fresh grass.
Under the watchful eyes of veterinarians and caretakers, the exhausted animals could finally relax.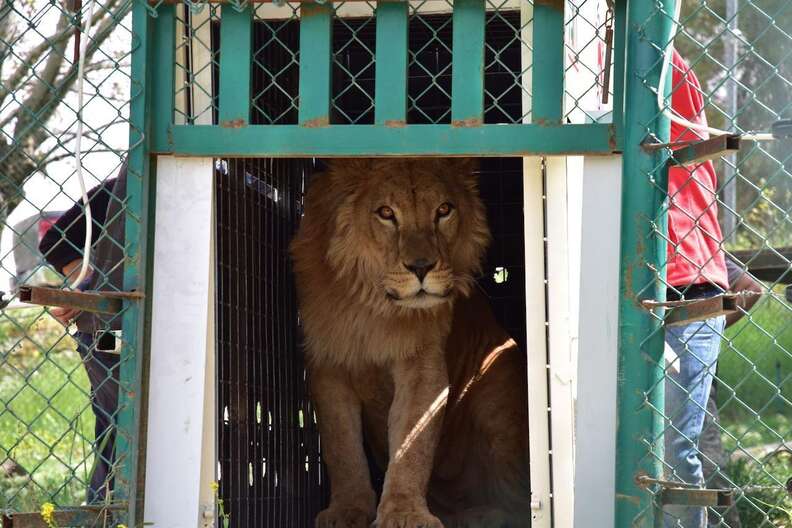 "This is a beginning of a new life for the animals," Dr Khalil told AFP news agency. "From now on, they won't have to be part of this war."
To support rescues like Simba's and Lula's, you can make a donation.