Happy #MoonBearMonday!
This week, delectable moon bear Hope is reveling in her favorite scent as part of her new stinky spring collection.
And surprisingly, Hope has decided that fermented tofu is the only odor to be smelt in this spring.
When vigorously rubbed on the face and neck - via a handy rock - the tangy notes of the paste combined with the natural earthy tones of moon bear creates an irresistible fragrance. Apparently.
Animals Asia's Vietnam Bear and Vet Team Director, Annemarie Weegenaar said:
"Aromatic smears such as fermented tofu paste are a key part of enrichment for bears at the sanctuary. The bears love to seek out strong smelling items and rub them on their bodies. Bears have a strong sense of smell and as people, enjoy sensory stimulation, which might be a reason the bears enjoy a good rub in the smelly stuff."
At Animals Asia's sanctuaries in Vietnam and China, staff work round the clock to keep the hundreds of rescued bears stimulated, healthy and happy.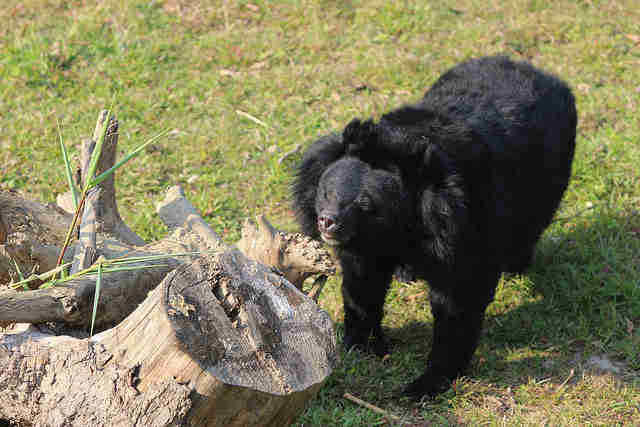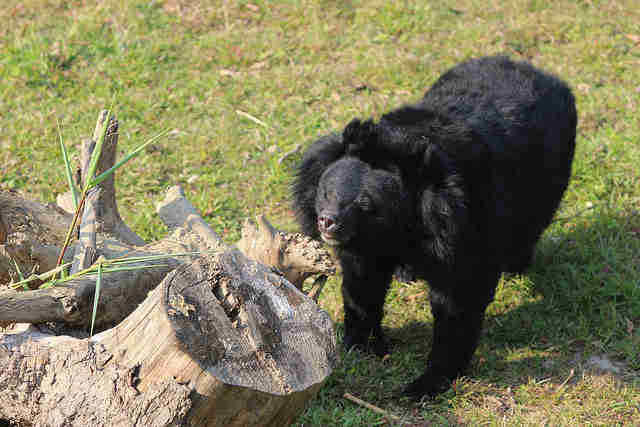 The moon and sun bears have been rescued from the bear bile industry, which cages animals for the duration of their lives in order to painfully extract bile from their gall bladders for use in traditional medicine.
Some bears are caged as cubs and never released. They have been known to endure up to 30 years of such torture, but in reality, most farmed bears are starved, dehydrated and suffer from multiple diseases and malignant tumors that ultimately kill them.
Hope is one of the lucky ones.
Whatever perfume you have on, hope you all have a great #MoonBearMonday and a fantastic week.