Happy #MoonBearMonday everyone!
Football fever may have subsided since last summer's World Cup in Brazil, but it seems somebody forgot to tell the bears at Animals Asia's Vietnam sanctuary.
The sanctuary is home to over 100 moon and sun bears rescued from the bear bile industry.
At the hands of this horrific and needless industry, bears suffer a lifetime of horrific cruelty as the bile produced in their gall bladders is coveted in traditional medicine.
Bears have been known to endure such torture for up to 30 years, but most farmed bears are starved, dehydrated and suffer from multiple diseases and malignant tumors that ultimately kill them long before.
Thankfully, survivors like those in Animals Asia's Vietnam sanctuary can live out their days free from pain thank to the generous support of animal lovers around the world.
When a group of volunteers recently visited, moon and sun bears at the sanctuary enjoyed finding tasty treats inside papier mache balls.
The bears appeared keen to impress any visiting scouts but the jury is still out on whether they have a future in the game.
The bears try to prove that four feet are better than two, with many showing remarkably good close control for such large animals.
It's never easy to get the ball over the wall at a free kick but this sun bear has found a novel new technique.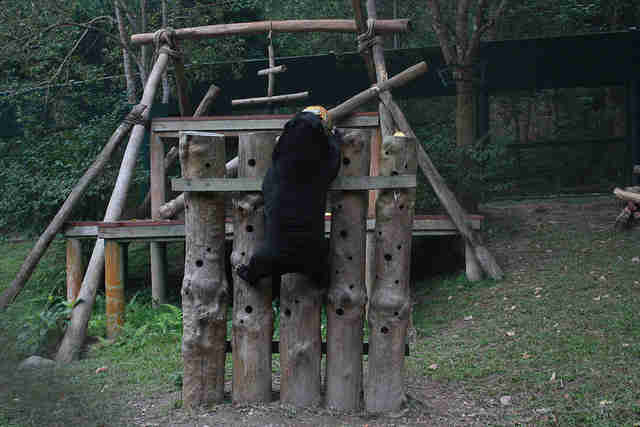 As to be expected from physical players, headers were popular.
Unexpectedly, sun bears proved to be better goalkeepers than their larger moon bear cousins.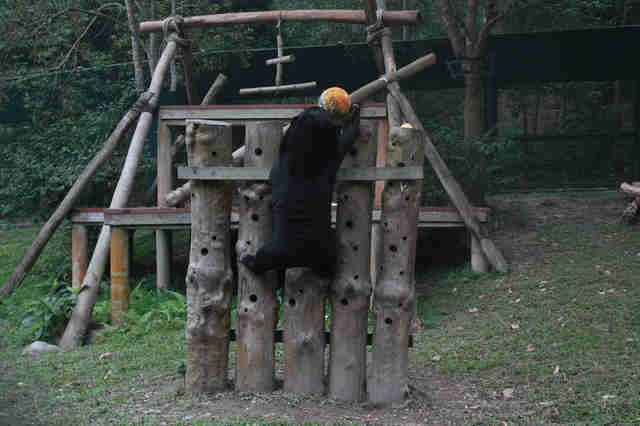 The handball rule caused much head scratching.
As did the bears' fondness for illegally biting the balls.
For all the fun the balls gave the bears, there is not likely to be a sanctuary all-star 11 any time soon. One observer suggested the bears might be more interested in rugby.
Animals Asia founder and CEO, Jill Robinson said:
"The bears really love these papier mache balls with treats inside. We make them for the bears at Christmas, but they are far too time-consuming to be made regularly. Luckily, last month we had a visit from a group of student volunteers who did all the hard work to give the bears something special."
Have a great #MoonBearMonday everyone!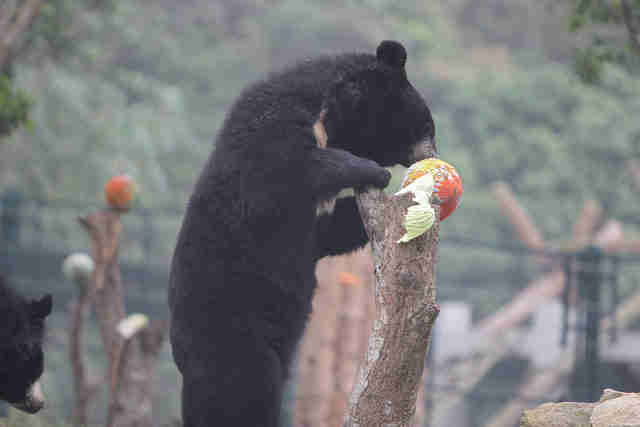 Explore Animals Asia's photos on Flickr. Animals Asia has uploaded 1,765 photos to Flickr.