Pit bulls - or any stocky dogs with big heads for that matter - won't be banned in Montreal, Canada, any time soon.
The city passed a controversial ban on the breed last week, but a judge decided on Wednesday that it should be suspended for the duration of the Montreal SPCA's legal challenge.
"The fight is far from being over, but we are very pleased with this first victory," Sophie Gaillard, a lawyer for the Montreal SPCA, said in a press release. "We are particularly delighted to be able to continue finding adoptive homes for all of our healthy and behaviorally sound dogs, regardless of their physical appearance."
There could be months of legal wrangling ahead, as city officials and animal welfare groups battle over whether pit bulls should be outlawed in all of the city's 19 boroughs.
"A city has the right to decide on its territory how to best protect it citizens," Montreal mayor Denis Coderre told reporters after Wednesday's decision.
The decision comes as a welcome relief for owners of pit bull-type dogs, who would be forced to undergo a criminal background check and follow strict, costly provisions in order to keep their pets under the new law.
Dogs in city shelters, who would be deemed unadoptable under the ban, also get much-needed time to find homes outside the city - under the ban they would be decreed unadoptable, and therefore euthanized.
Coderre, on the other hand, argues the move is necessary to protect the public. The law was hastily introduced shortly after a Montreal woman was mauled to death by a neighbor's dog. At first, police said the dog who attacked was a pit bull. But the owner's registration papers suggested he was, in fact, a boxer.
At Monday's hearing, Gouin expressed concern over the city's definition of a pit bull - described in the bylaw as American Staffordshire terriers, Staffordshire bull terriers, American pit bull terriers or any mix of these breeds.
"I won't hide from you that in my reading of the bylaw ... I had several questions," Gouin told the city's legal representative, according to CBC News."Are we talking about first-generation crosses? Do we go back to the grandparents?"
The city's response in court yesterday came down to an old, familiar maxim.
"If it walks like a duck, if it quacks like a duck, it's got to be a duck," René Cadieux, the city's legal representative said, later adding, "It's like pornography. You know it when you see it."
That's little comfort to the countless people who have been calling the Montreal SPCA to ask the same question: Is my dog a pit bull?
"We're inundated with calls from people who say, 'I don't know what kind of dog I have,'" Alanna Devine, of the Montreal SPCA, told The Dodo last week.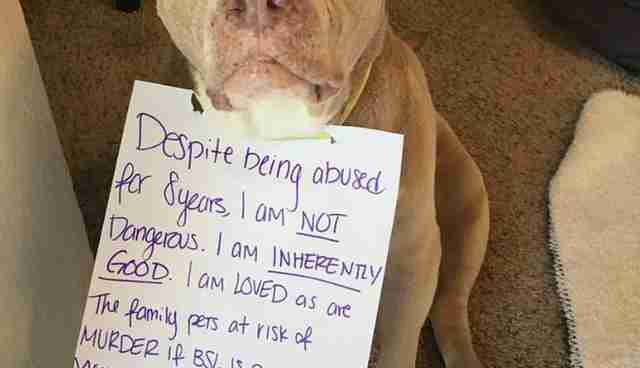 Misidentifying dogs - or leaving that decision to the whim of a bylaw enforcement officer - could lead to many more such mistakes under a ban, with disastrous consequences.
If the neighboring province of Ontario, where a pit bull ban has been enforced since 2005, is any indication, Montreal isn't likely to avoid dog bites by declaring war on specific breeds. The Ontario ban has been widely condemned as an abysmal failure and hasn't affected the number of dog bites in the province.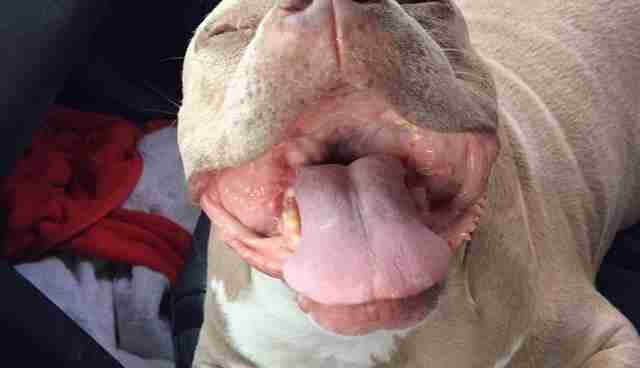 "In 11 years, Ontario's breed-specific legislation has done nothing but tear apart families, dramatically reduce the quality for life of dogs living under the legislation, and, ultimately, take the lives of thousands of innocent dogs," Clare Forndran, of Dog Tales Rescue and Sanctuary in Ontario, noted in a press release. "The impact will be no different in Montreal."
Which is every reason why animal rescues are dedicated to stopping this law from becoming a reality. While the court battle could rage for months, the Montreal SPCA will need all the help it can get to win it.
To help with the efforts, you can make a donation here.
You can also sign a petition here.
For more ways to help, click here.