Dogs who have nowhere else to go often end up in a shelter. But at the end of March, many of those dogs may be out of luck in Montreal.
Faced with the possibility of euthanizing hundreds of dogs based only on the way they look, the Montreal SPCA has decided to end its shelter services with the city.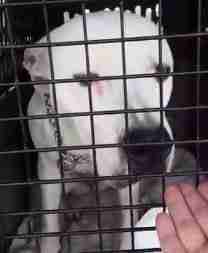 The decision comes in the wake of the Canadian city's move to ban pit bull-type dogs and impose harsh conditions on current owners - a decision that, while officially passed by the city council in October, is currently being challenged in court.
"This was not an easy decision," Anita Kapuscinska, communications manager for the Montreal SPCA, tells The Dodo. "This is something we've been talking about internally with our operations staff and with our directors to try to see what is the best thing that we can do for the dogs and for the animals that we serve."
The organization says it was faced with two options - with one seeming only a little less impossible than the other.
"We either could have went through with legislation and started applying it ... and started euthanizing dogs or we could have refused to do so," Kapuscinska says.
The organization says the ban, which comes into full effect on March 31, makes it impossible to determine what exactly makes up a pit bull.
"Veterinarians all agree there's no clear way of identifying which dog would fall under this legislation," Kapuscinska says. "We're even trying to figure out which of our dogs would fall under it. And we have no idea.
"It's definitely hundreds. Big hundreds of those dogs."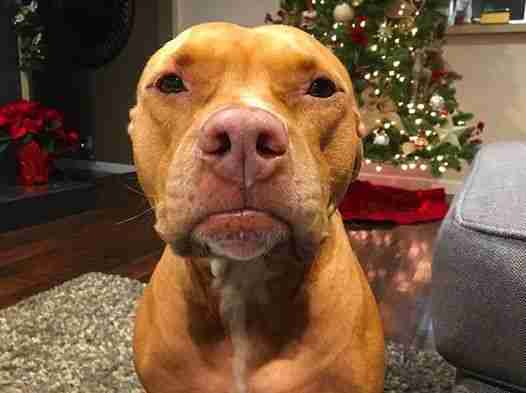 The bylaw makes it illegal to own any dog the city deems a pit bull - loosely defined as American Staffordshire terriers, Staffordshire bull terriers, American pit bull terriers or any mix of these breeds.
Montreal mayor Denis Coderre has often cited public safety as the reason behind the legislation. Over the summer, a woman was attacked and killed by a dog, mistakenly identified as a pit bull.
"A city has the right to decide on its territory how to best protect it citizens," Coderre told reporters in October.
Additionally, the law gives current owners of so-called pit bulls until the end of March to provide the city with a criminal background check and pay $150 for a special permit. Their dog will have to be sterilized, vaccinated and microchipped - as well as muzzled and on a 4-foot leash at all times in public.
It all adds up to a war on dogs in Montreal - and one that the SPCA has decided not to wage.
As of March 31, the organization will no longer be dealing with stray dogs or or accepting owner surrenders. But it's still offering its other services for cats and dogs - low-cost sterilization, as well as help for injured squirrels, birds, feral cats and other animals.
Its animal cruelty investigations department will also remain unaffected.
Some pit bull-type dogs have found their way out of Montreal shelters ahead of the law with the SPCA, along with rescue groups, racing to find spaces for them in regions that don't enforce a breed-specific ban.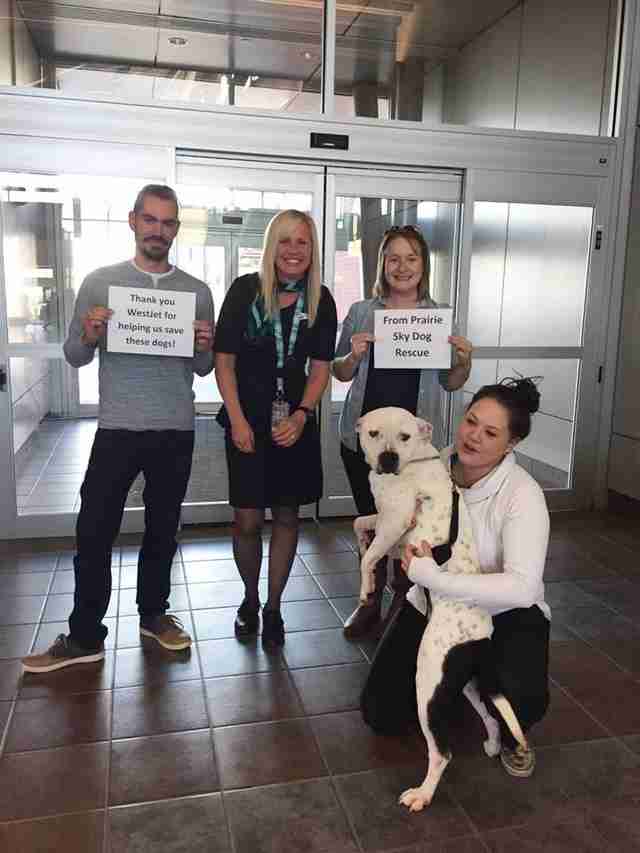 "The response that we're getting is great," Kapuscinska says, but adds, "This is not a long-term solution.
"We're going to run out of places to put these dogs."
Most importantly, the group says, it hasn't closed the door on the nine boroughs, the other municipalities it works with in Montreal. The group is still talking to legislators, hoping to find a solution to what appears to be a looming crisis.
But that solution will not include killing animals based on the way they look.
"We were faced with a situation of applying legislation that doesn't make sense ... and ultimately having to euthanize dogs for the wrong reasons," Kapuscinska says. "That is something our organization can not do."
To support the Montreal SPCA's fight against this unfair law, you can make a donation here: