It's bad enough to try to keep a monkey as a pet - but Silver's owners did something even worse.
Staffers at Laos Wildlife Rescue Center (LWRC) recently found a white plastic bag that had been left for them. They opened it up and were appalled to find what was inside.
Silver, an adult long-tailed macaque, had been shoved into a tiny homemade cage made of what appeared to be a washing machine inner tube and a fan cover. She had then been wrapped up in the plastic.
She was terrified, LWRC said. She didn't even have room to turn around or stand up.
"Some stories do not need many words," LWRC wrote, noting that the rescue left the team "speechless." "She was dumped at our centre by her owners after they did not want to take care of her anymore."
LWRC quickly removed the monkey from her so-called cage. The sanctuary described her "traumatized and dehydrated from being confined in these horrible conditions."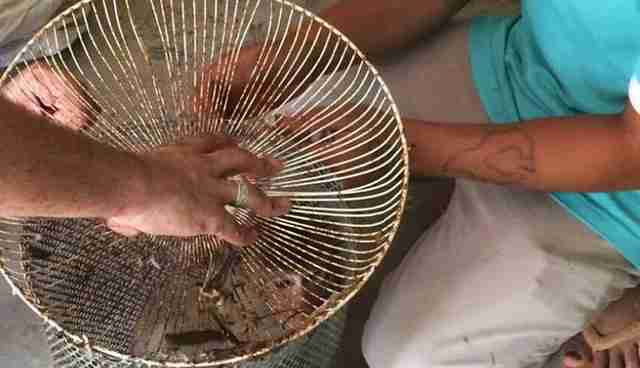 Conditions like these are also common in the tourist trade, where monkeys - frequently drugged - are rented to tourists for photo ops and often mistreated when they're not being used.
But for Silver, who was likely kidnapped from the wild, her long journey is hopefully at an end - though it will be a while before she recovers emotionally. "She's really shy still after the traumatic ordeal," Michelle Walhout-Tanneau, managing director of LWRC, told The Dodo.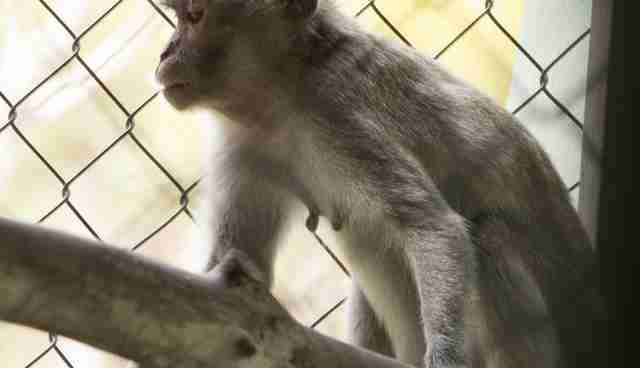 She's currently settling into the quarantine facility with her new friend, another female macaque named Blue. If all goes well, she will soon be moved to an open forest enclosure where she can learn how to be a monkey again.
"She is in our recovery under observations of our experienced veterinarian," LWRC wrote. "We hope she can soon leave her traumatizing experience behind and join our existing long tail troop."
To help Silver and the many other animals like her that LWRC and WFFT take in each year, you can make a donation through WFFT.