Monkeys shouldn't be pets. And the type of person who would want a pet monkey, coincidently enough, is probably the same type of person who especially shouldn't have one.
Here's a snapshot of life for one such exotic animal, apparently kept as a pet.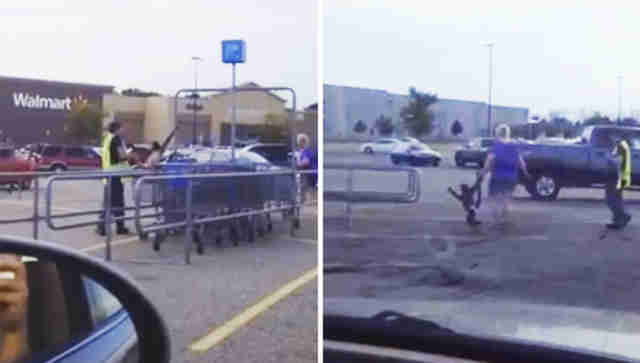 Footage taken on Sunday in front of a Walmart in Lancaster, Ohio, shows the moment a frightened monkey wearing a diaper lashes out at an employee. The animal had reportedly been roaming the parking lot after escaping an RV trailer parked nearby.
Seconds later, a woman, believed to be the monkey's owner, runs forward to pry them apart. She chastises the worker for getting involved: "Let him go, let him go, let him go! If he bites you, they will put him down."
She then drags the monkey away, back to the RV.
It's unclear if the employee was injured in the attack, or if the monkey is indeed an illegal pet. The Department of Agriculture is trying to track the woman down to find that out, as WCMH-TV reports reports.
What is clear is that, in this scenario, the animal is the real victim. Walmart parking lots are no place for monkeys - and they shouldn't be people's playthings.