Watch This Happy Pig Out-Purr Your Cat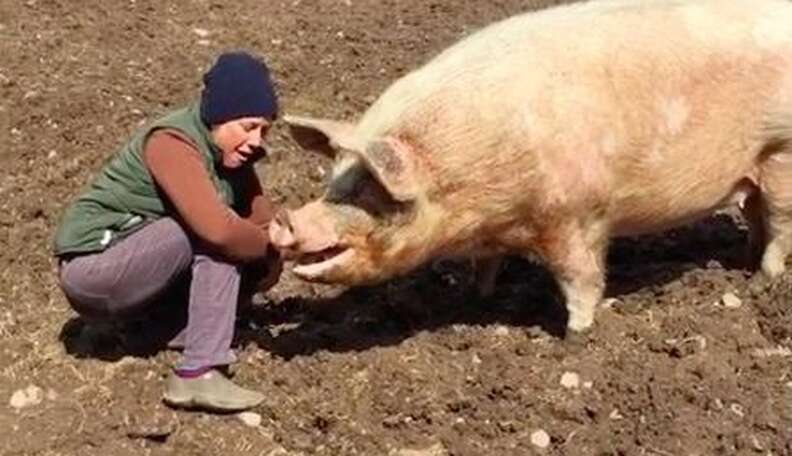 <p><a href="https://www.youtube.com/watch?v=rhilyhzUiD8">YouTube/Woodstock Farm Animal Sanctuary</a><span></span></p>
This happy pig sure knows how to say hello.
A video by Woodstock Farm Animal Sanctuary shows Miss Piggy the rescue pig running up to co-founder Jenny Brown, eager for pets. When Brown starts scratching Miss Piggy's cheeks, the large pig completely melts, pushing into Brown's arms and audibly purring.
Doug Abel, also a Woodstock co-founder, told The Dodo that encounters like these happen frequently. "It's a pretty common thing with happy pigs," he said of the cheerful greeting. "[But] it's unusual for people to be around happy pigs."
Miss Piggy particularly loves Brown, he says, because she doles out scratches instead of pills or other unpleasant necessities. "Pigs are very smart," Abel said. "She recognizes people, and definitely if you're a person who just gives her love she'll come say hi."
Miss Piggy certainly has a lot to be happy about. She was found as a piglet running along the side of a North Carolina highway with a red stripe on her back, which usually means an animal's been marked for slaughter. No one's sure how she escaped or where she came from.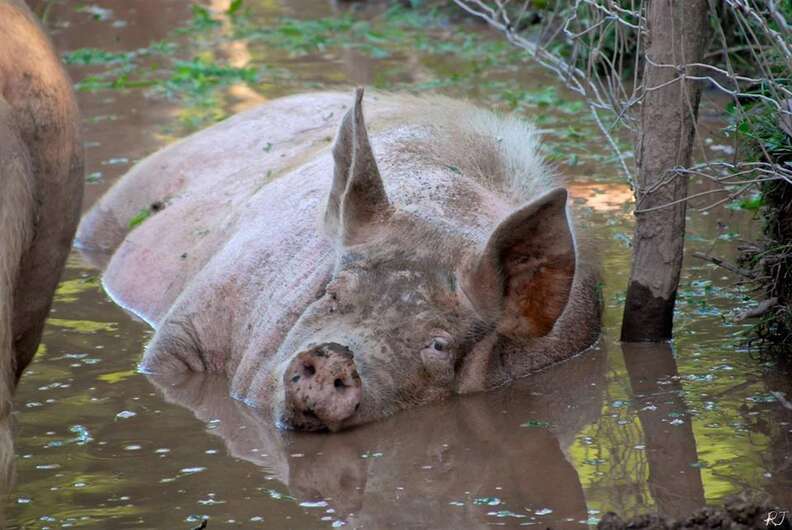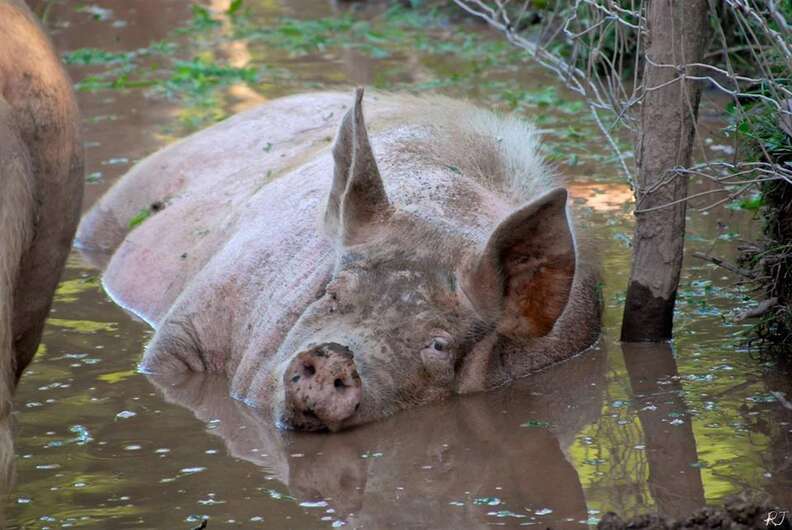 Although she's clearly one happy pig, Miss Piggy happens to be quite shy around her pen mates and will actually get sunburned in the summer because she's intimidated and stays away from the shady spots and mud puddles where they other pigs are gathered.
Woodstock's in the process of relocating to a new farm, and plans to use the extra space to put Miss Piggy in with a shyer herd of pigs.
"She doesn't really get along that well with the other pigs," Abel said. "But if you get her alone she's really sweet."

Watch the adorable video below: