Miracle Puppy Found Alive And Well In Burned Out Home Days After Fire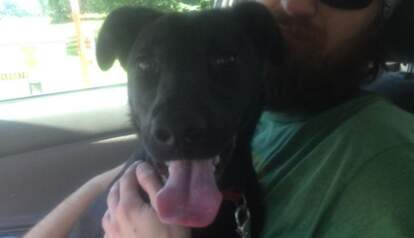 Sarah Graham and her fiancee Anthony Harbison had been told that nothing was salvageable after a fire tore through their apartment complex earlier this month. They were both injured and their possessions all destroyed, but the couple was most saddened that they were unable to save their eight-month-old puppy, Lilly, as the fast-moving blaze gutted their home.
Little did they know at the time, however, that not everything was lost.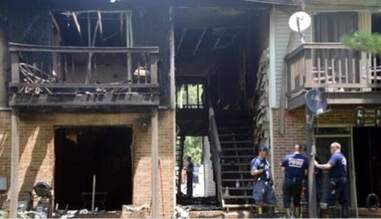 While returning to sort through their destroyed home in hopes of recovering their pet's remains nearly a week later, Sarah and Anthony arrived to find their young pup waiting for them instead, sitting on the lawn out front. Her fur was singed, though she looked to be in good health.
"We were just wanting to get her body so we could bury her, but there she was," Sarah says. "I've never been happier."
According to the Cullman Times, an insurance claims adjuster had been at the site assessing the damage when they heard a faint whimper amid the charred ruins. There was Lilly, scared but alive, cowering in her kennel. Sarah says that the kennel had protected her from the fiery, falling debris -- though the fact that she also survived through the smoke and heat seems nothing short of a miracle .
For Sarah and Anthony, to be reunited with the animal they were sure they'd never see alive again, has changed their perspective on the entire incident.
"I don't feel like we've lost anything, really," Sarah told The Times. "We're just so happy to have her back."