In the Swiss town of Dagmersellen, Shona had everything a pony could ask for.
She had all the grass and grain in the world. She had a fellow horse named Anton who loved to explore the nearby forest with her. She even had a little girl who was devoted to her.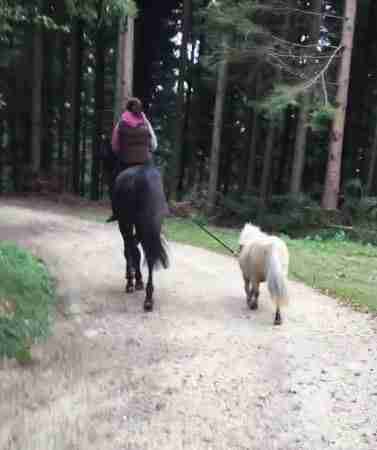 She likes to keep things pretty simple, owner Daniela Cameron tells The Dodo: Long strolls in the country, frolicking in her enclosure, pulling a tiny wagon.
But when she was back in her stall, Shona's world suddenly got really small. At just 33 inches tall, she couldn't quite make it to the window.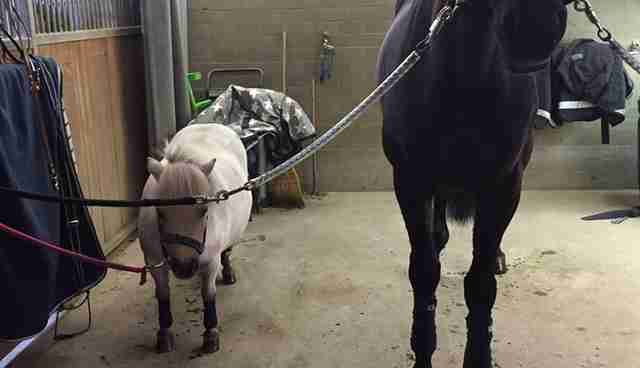 So her owner, Daniela Cameron, devised a simple plan. Just some wooden pallets, carpet and rubber bands and ... hello world.
Sometimes, it's the little things that make a world of difference.