A little Shetland pony named Cherry surprised her owners in a huge - well, actually pretty small - way when she gave birth to a tiny, newborn 17-inch foal.
David Reid, of Aberdeenshire, U.K., had no idea Cherry was even pregnant. Imagine his shock when he discovered his pet pony had given birth to an exceptionally tiny, and exceptionally cute, little baby.
The new foal, named Toffee, just about reaches Reid's knees. Staff at Reid's stables discovered newborn Toffee wobbling around a field near her mother on Monday morning - much to everyone's surprise, since Cherry doesn't have a mate.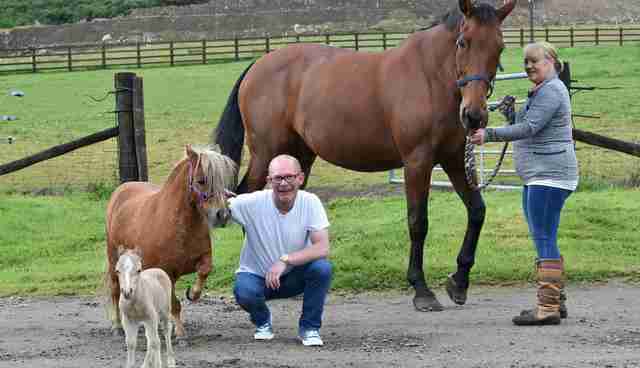 Toffee may be small, but she's already got an outsized personality. "She's got lots of ­character already for being so tiny," Reid told the U.K.'s Daily Record. "We went to catch her and she was kicking out, as if to say 'leave me alone.'"