Miley Cyrus Speaks Out Against Cruel Wolf Killings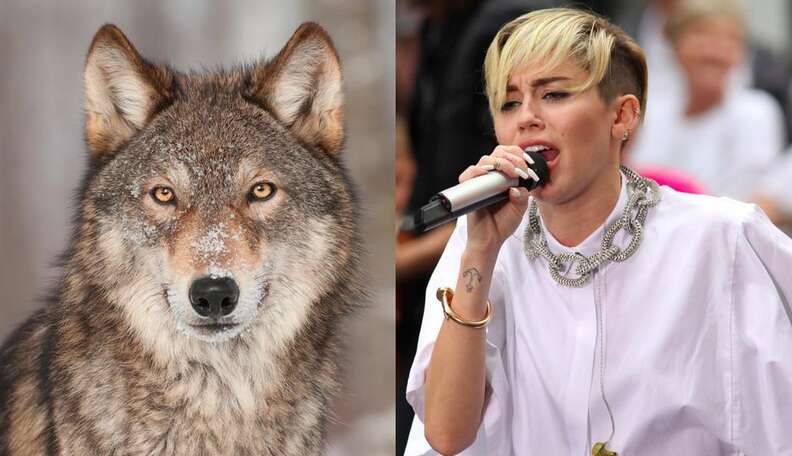 <p> Shutterstock </p>
<p> Shutterstock </p>
In a caption, Cyrus writes that changes are needed "in a world that at times needs to reevaluate its morals when dealing with kindness and compassion towards animals."
In January the British Columbia government began a controversial 5- to 10-year wolf cull, which it claims will protect endangered caribou, one of the wolves' prey.
However, the plans have fallen under criticism from wildlife conservationists who argue that killing hundreds of wolves each year isn't the answer.
In a blog post for Huffington Post Canada, Chris Genovali, executive director of the Raincoast Conservation Foundation, explained the complex origins of caribou endangerment:
"This unscientific and unethical wolf cull is a consequence of oil and gas development, and industrial logging, which have endangered woodland caribou. ... Rather than address the real problem, i.e. the destruction of life sustaining caribou habitat, Alberta has chosen to scapegoat wolves ... "
Cyrus also delved into the issue's complexities on her Instagram.