Heroes Come To The Rescue Of Pit Bulls Stranded In Deadly Flood
"They were likely in the water for 16 hours or so."
Thousands of people have been forced to evacuate as flooding continues to wreak havoc across Louisiana, damaging thousands of homes and causing at least 11 deaths. Yet amid so much devastation, stories of hope and heroism prove that not all has been lost.
Indeed, there are folks who know every life is worth saving.
While scouring the floodwaters for signs of life in the hard-hit Baton Rouge area this week, volunteer rescuers Mike Anderson and Darrell Watson chanced upon two pit bulls clinging to life where others had fled, unable to escape on their own.
"We could see them in the distance from the flooded streets," Anderson told The Dodo. "They were in about 4 feet of water and using a fence as a perch to rest on. Both were worn out and weak from fighting it. They were likely in the water for 16 hours or so."
The first was just a puppy.
Moments later, they came to the rescue of the another pit bull who was a few houses down, also desperate to keep from being swept away. It didn't matter to Anderson that she was a kind of dog some might consider dangerous - she needed their help.
"Regardless of breed or type of animal, none deserve to be left to struggle to survive," he said.
It's unclear if the dogs were related, or where there owner may have resided. Both were collared, but neither had any tags indicating where they lived.
"I'm not sure if they were left behind, or if their owner just didn't have time to get them," said Anderson. "The water came up fast!"
At least now they were safe.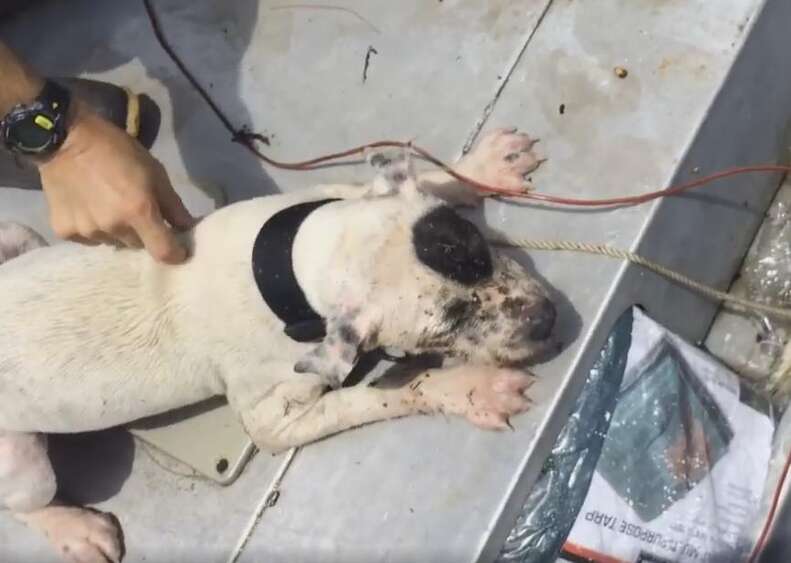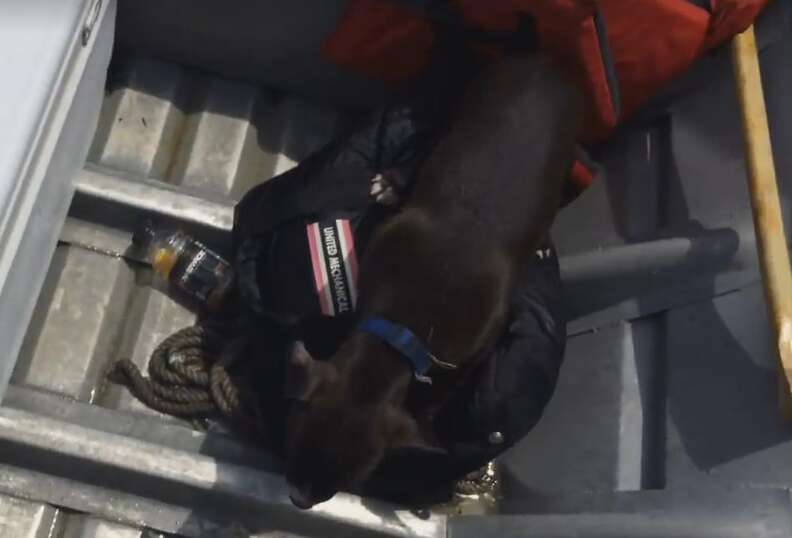 As Anderson and Watson headed back to an extraction point with the pups, they ran across two other men pushing a boat laden with their belongings through the chest-deep water and offered to take them back to dry land, too.
Afterward, the pair they helped agreed to take the pit bulls to an animal shelter worker nearby. They even said they'd foster the dogs if the shelter was full.
With that, Anderson and Watson were off to look for more people and pets trapped by the flood; Anderson says they've helped close to 100 so far, humans and animals alike.
"Out of all the people we've rescued, 30 percent or so have had pets," he said. "The first question they ask is, 'Can I bring my pet?' And our answer is always: 'Absolutely!'"
Click here to donate toward the care of animals displaced by these recent floods.