Men Rescue Ducklings Stuck On Track Moments Before A Train Comes By
They were too tiny to jump over the rails on their own.
James Fox and Ryan Milligan were doing work on some train tracks in New Zealand when they came across a little family who had gotten themselves into a bit of a predicament.
"At scheduled times throughout the day we had to pack up our gear, hop into the rail truck and get to the nearby crossing to leave the track to let trains pass," Fox told The Dodo. "On one of these we occasions we came across the ducklings from inside the rail truck. The ducklings were too little jump out from between the rails. It seems that mother had led them into a bit of a trap."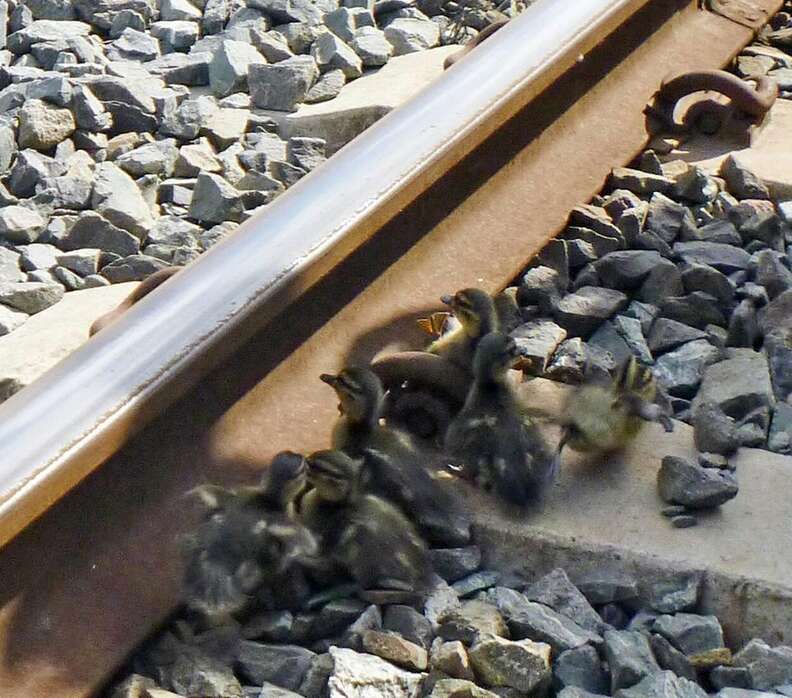 The ducklings were desperately trying to get over the tracks and back to their mom, but they were just too small to make it over. The men knew that a train was scheduled to come along very soon and that the ducklings wouldn't make it without a little help, so they quickly hopped out of the truck and began trying to corral the tiny ducklings.
"The ducklings would have had maybe five minutes until the train was due to cross," Fox said. "We had to round them up a bit since they were intent on running away from us, but it only took just a couple of minutes."
Despite the ducklings running this way and that, the rescue didn't take long - and there was even some time left to pose for a quick selfie. After all six ducklings were finally rescued, they ran off into some nearby farmland, eager to be back with their mom again.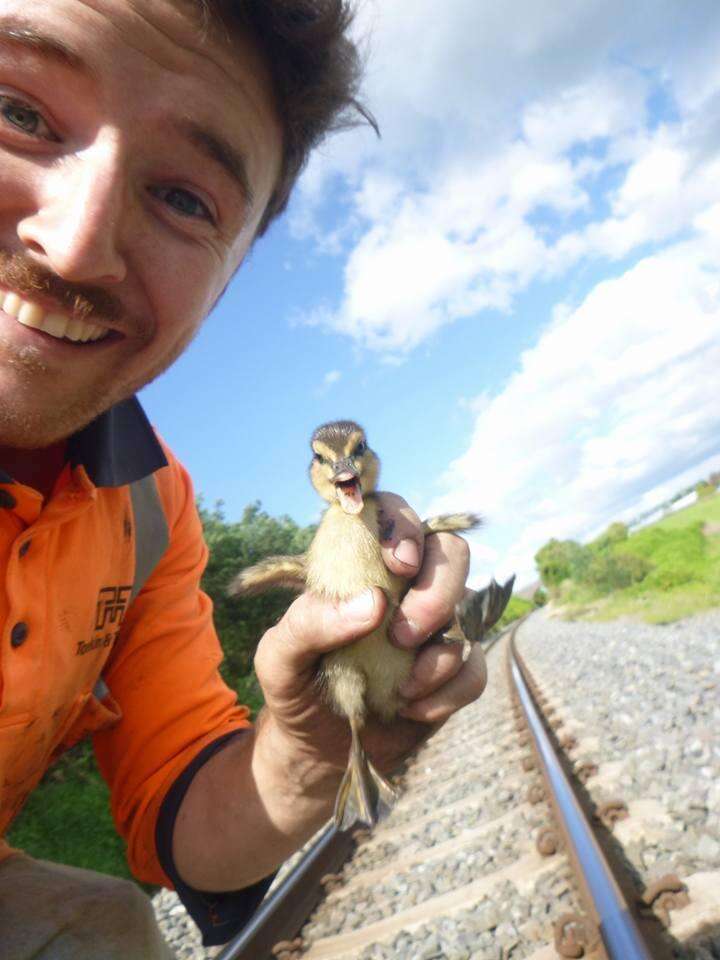 "We could only hear her on the nearby farmland, quacking nervously," Fox said. "We are confident the ducklings were reunited with her when they ran off."