Students Mourn The Death Of Beloved Campus Squirrel
"It was believed that if you saw her before an exam, then you would make an A."
Folks at the University of Houston, in Texas, are mourning the death of one of the college's most recognizable and beloved figures — not a popular student or faculty member, but rather a friendly white-tailed squirrel who called the campus her home.
This week, the University of Houston made the sad announcement that the cute creature, known simply as the white-tailed squirrel, had been found dead from what appears to be natural causes. Using an official channel to announce the passing of a wild animal might seem a little odd to some people, but this squirrel was not just a random critter — she was a legend.
"She stuck out from the others and was also more friendly and approachable," junior Robert Comer told The Dodo. "She became a part of campus lore, and it was believed that if you saw her before an exam, then you would make an A."
Still, no one could have guessed what happened next.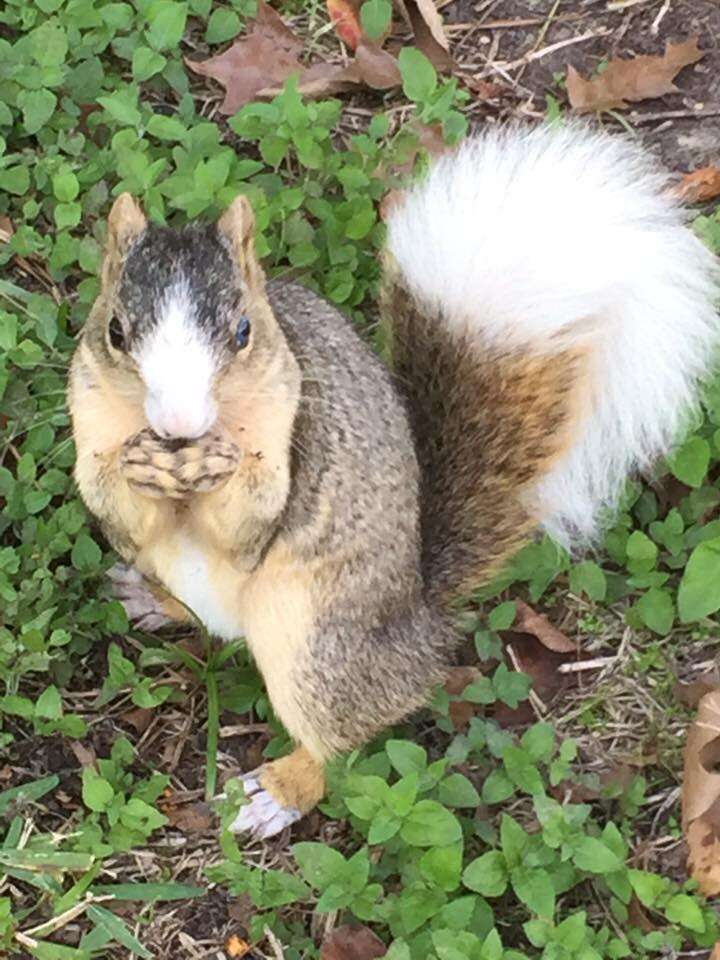 Within hours of the discovery that the white-tailed squirrel had died, a makeshift memorial began to emerge near the spot on campus where her body had been found.
And it just keeps on growing.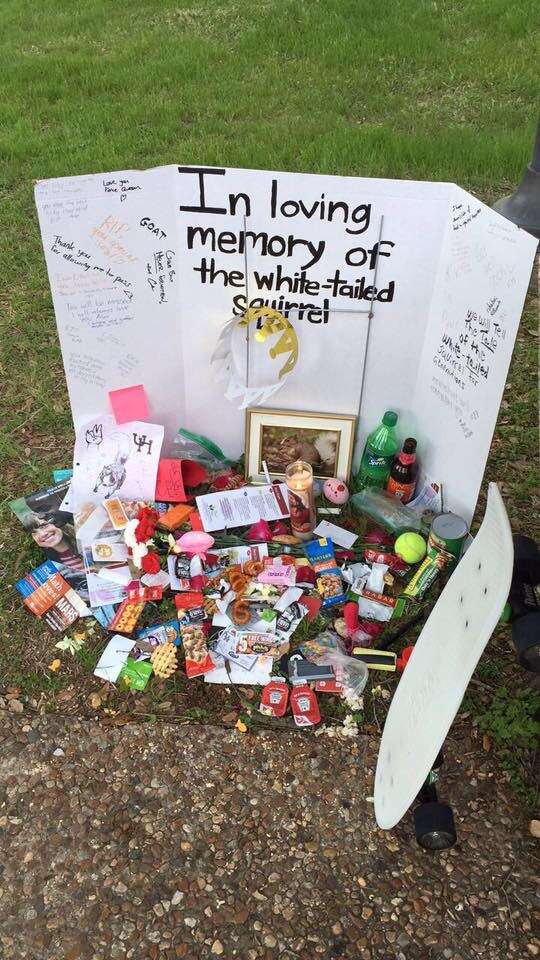 For architecture student Daniel Oatman, this memorial for the squirrel is evidence of just how much she meant to everyone who knew her.
"She was pretty much a legend. When I first got here three years ago I heard of a white-tailed squirrel. It took me a while to find her but when I did I was pretty excited," Oatman told The Dodo. "I think it is an appropriate reaction due to her fame on campus. She will definitely be missed."
The outpouring of love for that legendary animal doesn't end there.
A GoFundMe page has been launched to raise money to hold a service for the white-tailed squirrel, and to have her body preserved in a permanent memorial on campus so that future generations of students can benefit from the good luck that comes from seeing her.
"We think a memorial would help canonize her as a part of UH's history. We think that preserving her body and creating a memorial would do just that," said Comer, who's helping to arrange those plans. "It would be a celebration of what she meant to us."