Saving lives is hard work -- but it's a bit easier when you're hard wired for it. Bilbo, a Newfoundland, is just that: a breed made for saving lives, especially in the water. And it just so happens that his owner is Steve Jamieson, is a rescuer as well. So when Jamieson trains, Bilbo trains, too.
He's evolutionarily perfect for the job -- with big webbed feet:
As well as powerful legs and a big rudder of a tail:
He's totally capable of keeping up with real lifeguards, and can complete the required 1,300-foot-swim in under seven minutes.
He can even tow people behind him to shore.
According to Jamieson, Bilbo's been directly involved in rescuing three swimmers, and indirectly involved in preventing many other accidents.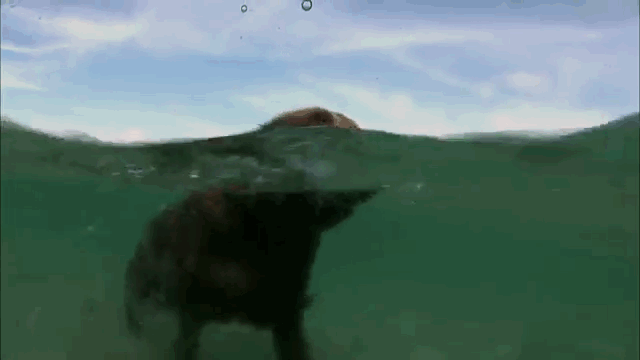 Watch the whole video from BBC below: