NYC Introduces Milestone Meatless Monday Resolution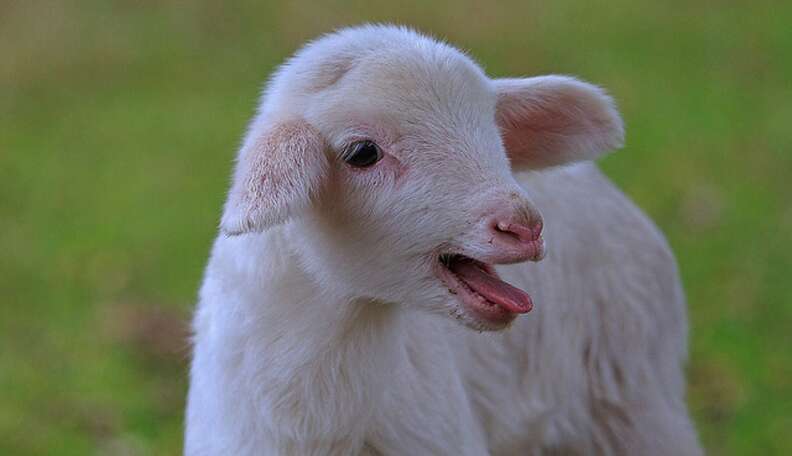 <p> <a class="checked-link" href="http://www.flickr.com/photos/windofsardinia/11552096455/in/photolist-iAPvNP-mVYEhL-6Xjat7-j8p36C-5fcLBZ-nYD8ks-3emTo-4xgjJL-8VKkW6-yDTU9-e6vMXf-7SC5tA-Ggsd8-8FuFyp-cKahNo-bwr4M1-ggX6Sq-M3JZb-bd3tG6-nejq2j-6ppBuh-nDsR82-5fcLmX-FHaEa-dvfJaW-ekepnx-kchfvD-cSAiiy-6RgA4r-6eruKG-EtvTj-nkJNXK-daGn1a-F52JD-7Qdmd5-c5ai45-kchM1V-ms4SxW-FPk4M-nzhexo-7XRuda-Gw9WN-eQNgxp-4frksy-eyXPCi-a3S75Y-FstpD-7PNtny-87HHDv-bHAWq2">Flickr/Alberto</a><span></span> </p>
<p> <a class="checked-link" href="http://www.flickr.com/photos/windofsardinia/11552096455/in/photolist-iAPvNP-mVYEhL-6Xjat7-j8p36C-5fcLBZ-nYD8ks-3emTo-4xgjJL-8VKkW6-yDTU9-e6vMXf-7SC5tA-Ggsd8-8FuFyp-cKahNo-bwr4M1-ggX6Sq-M3JZb-bd3tG6-nejq2j-6ppBuh-nDsR82-5fcLmX-FHaEa-dvfJaW-ekepnx-kchfvD-cSAiiy-6RgA4r-6eruKG-EtvTj-nkJNXK-daGn1a-F52JD-7Qdmd5-c5ai45-kchM1V-ms4SxW-FPk4M-nzhexo-7XRuda-Gw9WN-eQNgxp-4frksy-eyXPCi-a3S75Y-FstpD-7PNtny-87HHDv-bHAWq2">Flickr/Alberto</a><span></span> </p>
New York City may start encouraging its residents to go vegetarian.
Council Members Helen Rosenthal and Corey Johnson, chair of the Health Committee, introduced a new resolution on Thursday that would implement "Meatless Mondays" in the city, a program that advises people to eat vegetarian or vegan one day a week. The campaign would include "a sticker campaign and citywide ads and public service announcements," according to New York's DNAinfo.
Some 40 public schools already participate in the program, and the measure would bring it to all of them. It would also conduct outreach to more of the city's restaurants and cafeterias.
Health benefits of cutting down meat consumption as well as the environmental and sustainability benefits are the motivation behind the push, the council members said at a press conference at City Hall. The resolution doesn't force restaurants to take meat off the menu; it only encourages them to seek meat-free options.
Earlier this week, The New York Times published a harrowing investigation of an experimental Neb. facility that conducts experiments on industrial farm animals - a kind of "Frankenstein's lab" for the meat industry.
If New York's measure passes, it won't be the first. Los Angeles, Philadelphia and 36 other cities have already introduced their own meatless resolutions, according to Meatless Monday's statistics.
"We're issuing a call to all New Yorkers: Let's go meatless on Mondays. By doing so, we're not only helping the planet, but ourselves," said Council Member Johnson.