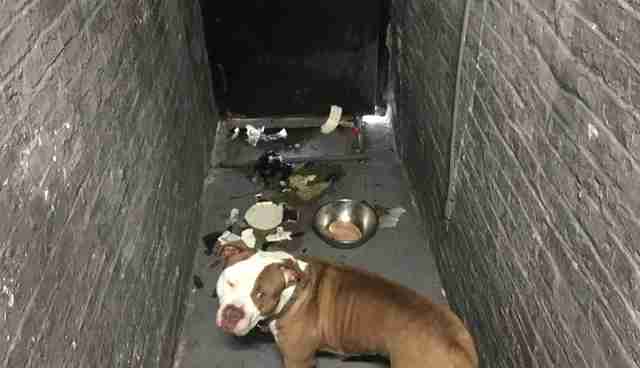 But Max got by with a little help from his friends - sympathetic neighbors who couldn't resist his irrepressible smile.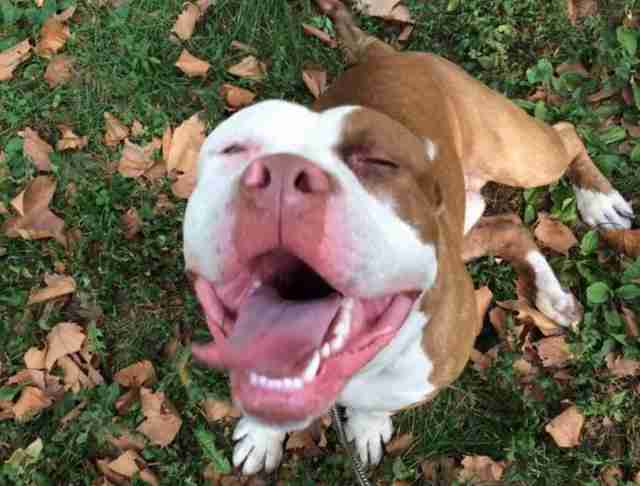 They fed him and, whenever they could, led the American bulldog mix to the surface, where he lapped up the sunshine.
But at the end of the day, Max was always led back to his underground exile.
Until rescue group Mr. Bones & Co. stepped in and immediately saw what everyone else did in this dog.
"He gravitates toward people and wants to give you everything a pit bull is known for - loyalty and love," Mr. Bones founder Elli Frank told The Dodo at the time. "That American bulldog in him makes him a little more oaf-y and like a gentle giant. I literally love him."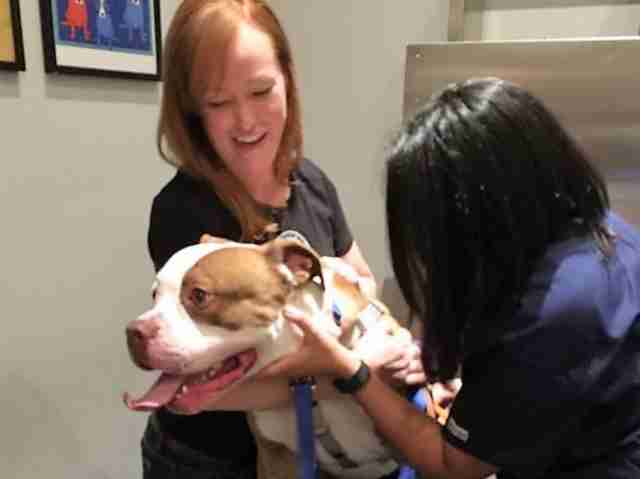 Mr. Bones found a family for Max. But then, just months later, the adoption fizzled.
Due to personal issues that had nothing to do with Max, the family decided they couldn't keep him. He was returned to Mr. Bones & Co. over the weekend.
"I never saw this coming," Frank tells The Dodo today.
Now, he's looking for another chance.
He's currently in foster care, she adds, sharing a home with another dog who is "literally, the most adorable teeny-tiny version of him."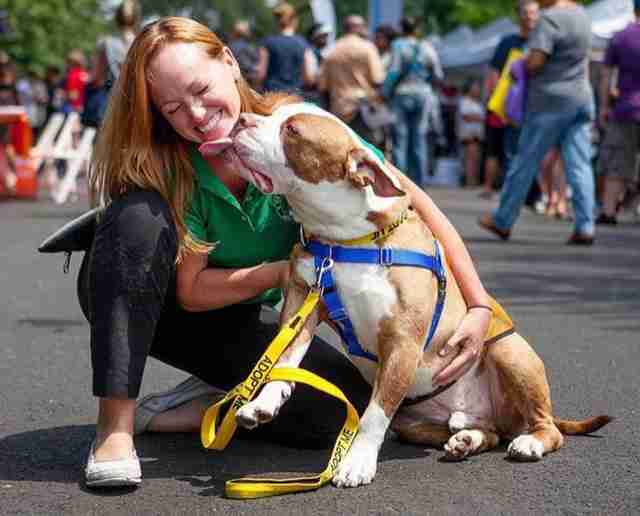 The rescue is getting inquiries about Max, but none so far has been a good match.
"Homes that have six dogs already are not a fair home for Max," Frank says. "Homes with a dominant male dog aren't going to work either.
"I want someone who sees this dog as a beautiful and amazing creature and can give him a home once and for all."
For one thing, Max is a mountain of a dog, tipping the scales at more than 90 pounds.
"Homeboy has been overfed," Frank says with a laugh.
That girth means his adopted family will have to work with Max on his manners. Often, he doesn't know just how big he is.
"He has no behavioral issues," Frank says. "His biggest adversity is his size."
But he's also a happy-go-lucky giant.
"I feel like the soundtrack in Max's mind is doo-de-doo-de-doo-de-doo," Frank says. "He's just a big lovable boy."
There's no such thing as eternal sunshine. Few should know that better than Max. But every day, the sun does rise again.
And every day, it brings a world's worth of hope for a dog who is never going to live in darkness again.
Do you live in the New York City area and think you could help?
The first step is to fill out an application to adopt Max through Mr. Bones' website.
The Dodo is working with Mr. Bones & Co. to help give Max the care and attention he needs.
Fundraising Websites - Crowdrise
Watch a video of Max's rescue below.