Rescued Porcupine Takes Her New Puppy Brother On Wagon Rides
She has SO much to teach him.
Maude is the daughter of the late Mia, a porcupine with neurological issues whom Bryant first rescued three years ago.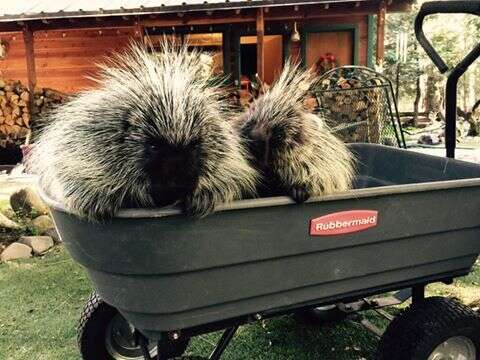 At the time, Bryant didn't realize that Mia was pregnant - and was surprised when checking in on Mia in her enclosure one night to find that she had given birth to baby Maude.
Bryant cared for Maude after her mother's passing - and the young porcupine became attached not only to Bryant, but to Bryant's two dogs: Bitsy and Mosey.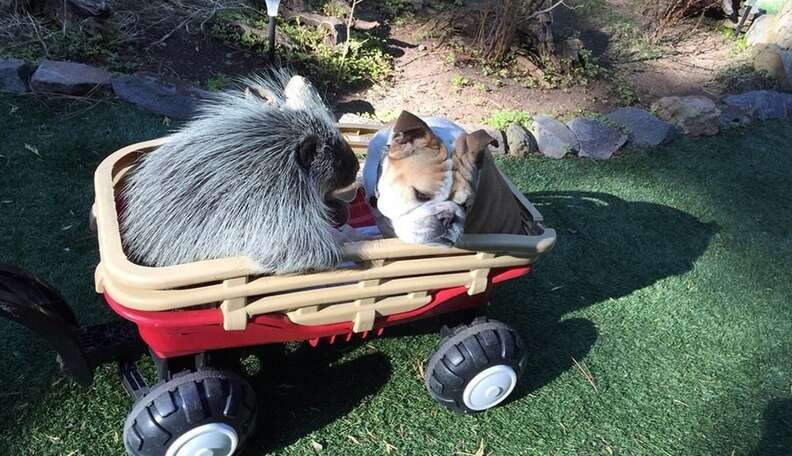 "Because she's so friendly and was raised in a home, she would go up to dogs if I tried to release her," Bryant told The Dodo previously.
"So she is under permanent care and lives here ... [Maude] goes with me to a lot of places. I think she thinks she's a dog," she said.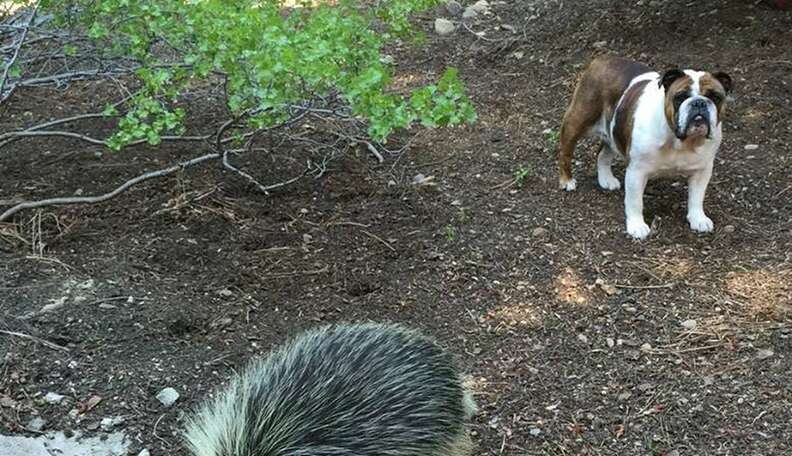 After the passing of Bryant's third dog, Mikey, last August, she made the decision to welcome a new pup into the family - wholly confident of Maude's capabilities to be nothing less than a great big sister.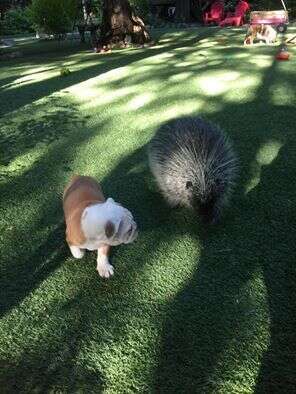 The new puppy, whose name is MacArthur (Mac for short), arrived at Bryant's home about a month ago at 8 weeks old. "Everything here was new to him, especially the porcupine," Bryant said. "At first he just stared at Maude ... and backed away."
However, it didn't take Mac long to realize that Maude was just as harmless as his other new dog siblings.
Now, Mac probably couldn't understand a life without his favorite porcupine around, according to Bryant. When Maude's not letting Mac cruise around in her wagon, she's taking him on walks and showing him exactly how much fun the world can be when you have a porcupine as a guide.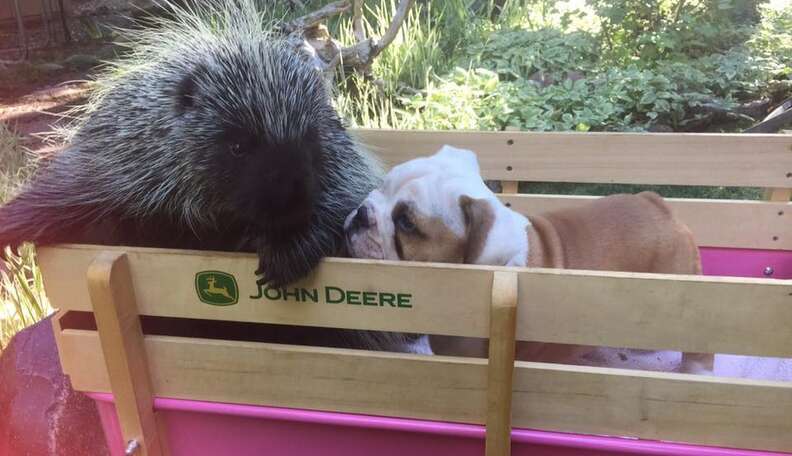 "They all hang out together out in the garden and in the house and each of them is convinced there is absolutely nothing odd about this," Bryant said. "I firmly believe they think all households have bulldogs and porcupines living peacefully together."
Watch this video to see more of Maude and her dogs in action: