Poachers will often stop at nothing to get their hands on an elephant's valuable ivory tusks, even resorting to poisoned arrowheads that will slowly kill the animal so they can return later to harvest the ivory. But there are forces at work to stop them.
In Kenya, a mobile veterinary unit from the David Sheldrick Wildlife Trust sprang into action when they caught wind of a massive bull elephant felled by one of these arrowheads.(David Sheldrick Wildlife Trust)
They flew out to the elephant, and darted him with a sedative from the air.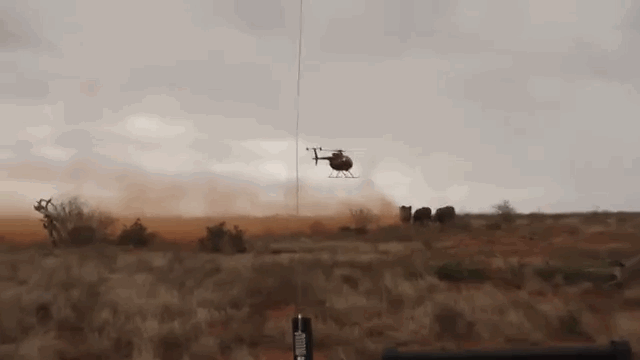 Veterinarians could then approach the bull and perform an operation to remove the arrow head and save the animal's life.(David Sheldrick Wildlife Trust)
As they hovered above, the big bull rose to his feet.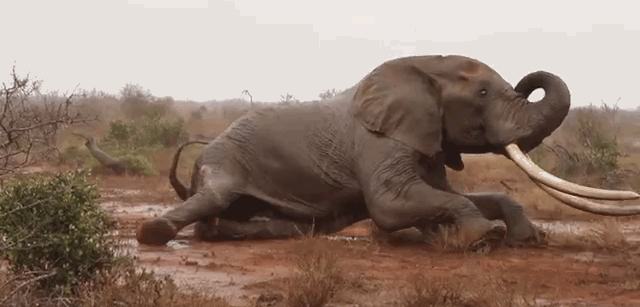 He was wounded from his injury but, more importantly, he is a survivor of an unsuccessful poaching attack.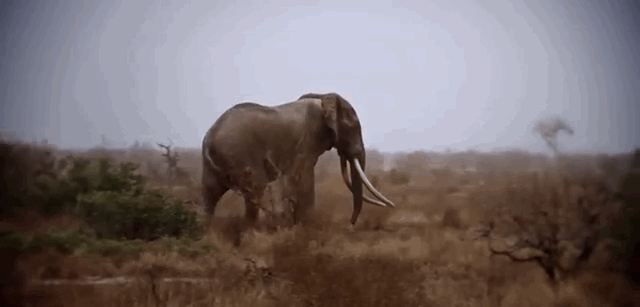 See the entire video below.
WARNING: Video contains images of a graphic medical procedure.