Marineland Is In Trouble For Mistreating Its Animals — Again
It just keeps happening.
At least some of the animals languishing at one of Canada's most notorious marine parks are finally getting some much-needed attention.
On Monday, the Ontario SPCA filed six animal cruelty charges against Marineland, alleging the tourist attraction in Niagara Falls, Canada, has left animals to suffer and failed to provide them with adequate care. The recent batch of charges relates to elk, red deer and fallow deer. Another five charges were filed in November involving the company's bears and birds.
According to the OSPCA, the recent charges stem from the same ongoing investigation.
"The investigation has continued since November 10," OSPCA deputy chief Jennifer Bluhm told reporters at a press conference on Monday. "It was apparent there were additional charges that were appropriate. While the investigation is still ongoing, these are all the charges we expect to be laid in this case."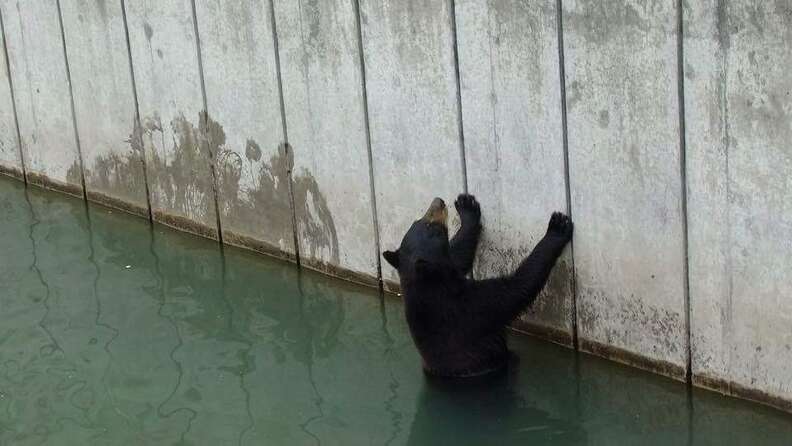 Marineland responded to The Dodo's requests for comment with a press release titled "OSPCA Lays Strangest Charges Yet Against Marineland Canada."
"The OSPCA charges fail to identify a specific animal they believe to be in distress or not receiving an appropriate level of care," the statement reads. "And failed to identify a specific animal in their charges today."
"We believe the OSPCA is continuing a publicity campaign at the behest of a band of discredited activists with little relevant expertise or knowledge," the company added.
While Phil Demers, former senior whale trainer at the park, welcomed the new charges, he's hoping the OSPCA will also expand its investigation to the plight of the park's marine animals. Marineland owns about 50 beluga whales, along with dolphins, walruses, sea lions and seals, and a single orca - all of them, Demers claims, kept in deplorable conditions.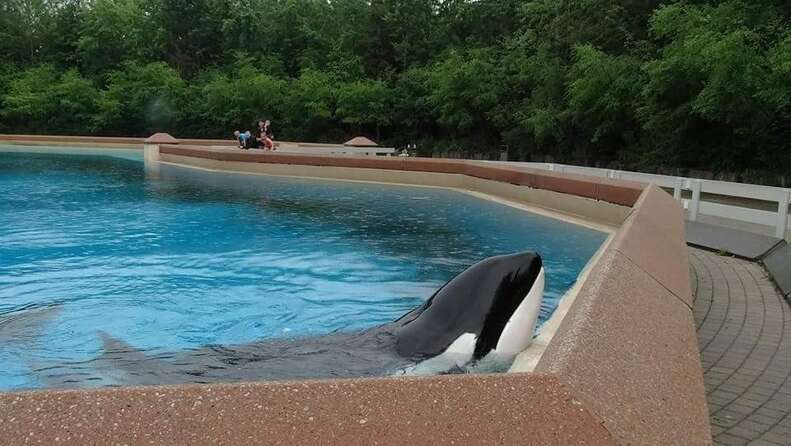 "I hate to say it, but the condition of whales and dolphins are far worse than that of the land animals," Demers adds. "The land animal care versus marine animal care is like night and day."
The park came under harsh criticism last August when an emaciated walrus named Zeus collapsed during a performance.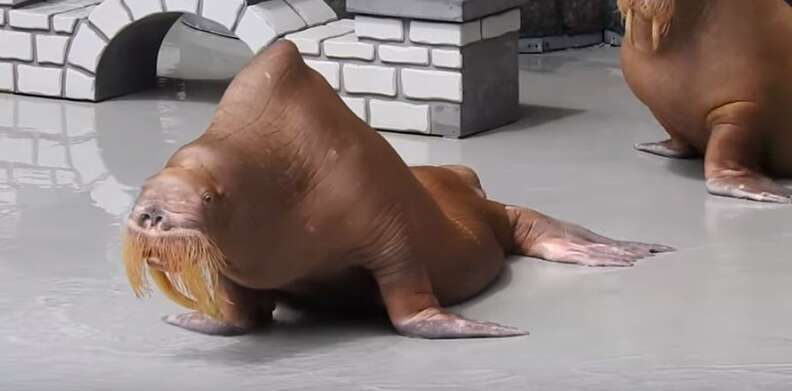 Since leaving Marineland, Demers has been a vocal critic of the 1,000-acre park - prompting the company to sue him in 2012.
Demers, who is still fighting the lawsuit, says the legal action was an effort to muzzle him - one that has proven ineffective.
People from around the world have contributed more than $25,000 to his legal fees.
Want to help fund investigations like those against Marineland? You can make a donation to the OSPCA here.