There are some bonds that can never be broken, no matter how much time has passed - and this can be especially true between humans and dogs.
Lance Corporal Andrew Harmon was stationed in Afghanistan for seven months - and so was Rebel, the dog he was paired with during his tour of duty, WISTV reported. The two became unimaginably close, and after Harmon returned home, he sadly thought he'd never see Rebel again.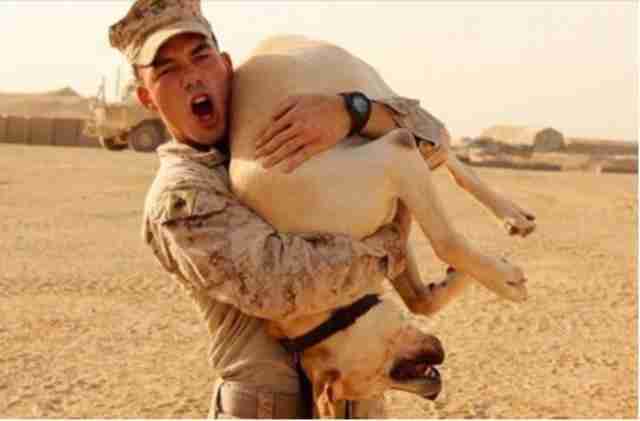 "I've had numerous dogs before, but the bond wasn't like this. You know, I can't describe it," Harmon said in an interview. Years after the two parted ways, they were both in for the surprise of a lifetime.
When Rebel was injured in the line of duty, he was retired and sent to live with a woman in North Carolina. Rebel's medical bills proved to be too much for his new family to handle, however, so they contacted Harmon. Harmon, needless to say, was ecstatic to be reunited with Rebel.
The pair are now back to doing everything together, just like old times. Rebel even gets along with Harmon's 1-year-old daughter, proving to be the most loyal friend, no matter the situation.
The tour the pair spent together had been Harmon's first, but not Rebel's. They were together around the clock during some of their most difficult times. Now, they get to be together as they cope with being home and Rebel copes with healing. No matter where the pair is, their bond remains unbreakable.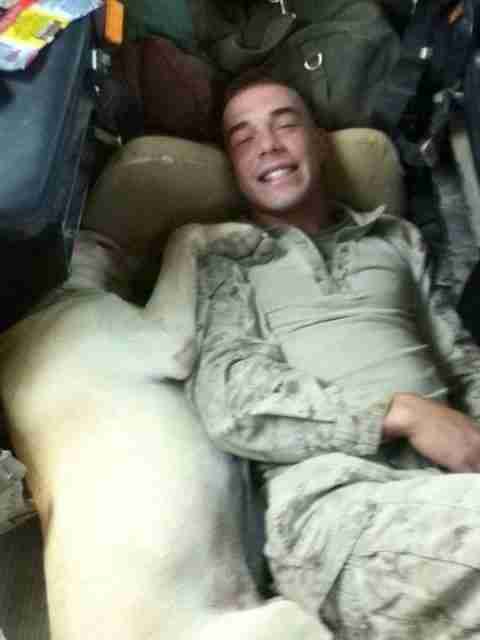 We always see stories about how dogs are helping humans to heal, but Harmon and Rebel's story is an excellent example of how the bond between humans and dogs can be therapeutic and healing for dogs, too. There's probably no one else Rebel would rather be with as he recovers than Harmon. Let's hope that these two can now be together for keeps.
If you'd like to help with Rebel's medical costs, check out their GoFundMe page to donate whatever you can!