My love for dogs started the second I laid eyes on Lulu. It was, as they say, "meant to be." Lulu was my first dog. She taught me to appreciate the unconditional loyalty and positive energy that dogs give everyday.
Seventeen years later, my apartment walls are covered with large-sized canvas prints of my three dogs and I can't walk down the street without going out of my way to greet each pup I see. Even though the bond between human and hound can manifest differently depending on culture and geography, the love remains the same. Co-evolution has allowed humans and dogs to develop a unique and deep connection that knows no boundaries. I spoke to some dog lovers around the world and confirmed that dogs are our best friends, no matter where you live.
United Kingdom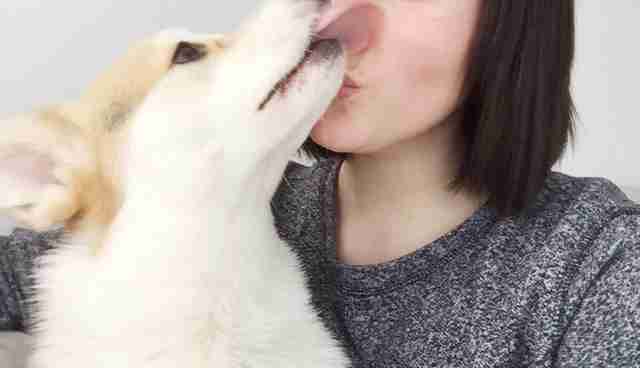 "Winston is my 1-and-a-half-year-old Pembroke Welsh corgi, who has completely changed my life in ways I could have never have imagined, even down to my photography career direction: Because of him, I realized I could combine my passion for dogs and photography."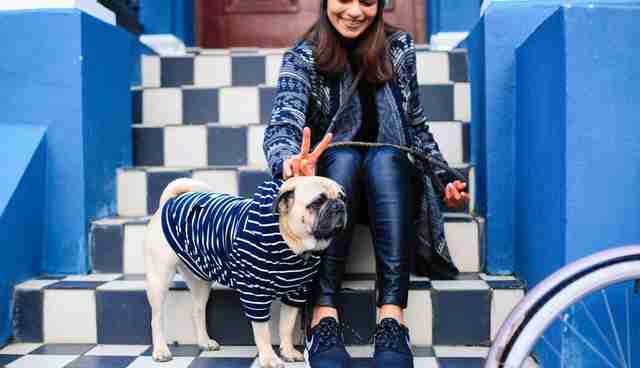 "Ari is my shadow and my reflection - wherever I go, he follows."
Australia
"We are partners in crime, best friends, couch potato buddies."
The Netherlands
"Wolf means the world to me and my boyfriend. We adopted him almost three years ago in Spain. He's such a sensitive and calm dog who's always in for some adventure. He's always by our side and we share so many moments, the good and the bad. The idea of losing him was terrifying. I'm so happy we adopted him because he's given us some much love, and we gave him a new life with a lot of love, walks and cookies."
Germany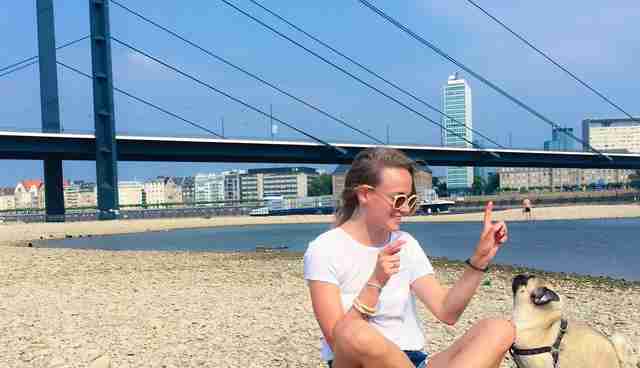 "We adopted Emma when she was 3 months old and I couldn't imagine my life without her! She's not only our dog, but also a family member. She is happy when I am there and loves cuddling when I am sad."
Sudan
"Tala's parents were rescued from the streets of Khartoum by some friends of ours when the police were doing one of their regular 'shoot the street dogs.' Unfortunately (or perhaps fortunately in our case), her mother was not spayed in time and our friends ended up with eight puppies. We took Tala and have had her since she was 8 weeks old. After Sudan, we moved with Tala to Vietnam, where I created a blog Hound in Hanoi in part because everyone had told us that it was a crazy idea to have a pet dog in Hanoi, a place where people still eat dogs! Luckily, she adapted to the frenetic city well, crossing the busy motorcycle-filled roads in a surprisingly Zen manner."
United Arab Emirates
"Zoey loves to soak up some Vitamin D no matter what the weather is! We do almost everything together. Best partner in crime!"
Ecuador
"Cookie was my everything. We shared birthdays, liked the same movies and food. She was my soulmate in every way. Everyone says there is that one person or dog that changes your life forever. Cookie was that dog for me."
United States
"I honestly can't remember what I did with all of my time before I had Cheeky. She's more than just a pet - she's the furry little blonde part of me that I never knew was missing! She's changed my life in so many ways, and I never feel fully complete when she's not around. "
"Duke is my everything. He is my baby, my best friend but even more than a best friend because we sleep together every night. He's my running buddy, my outdoor pal. I rescued him, but he's also rescued me. I love that he's a bully breed because he's completely misunderstood, just like me. We are each other's other halves."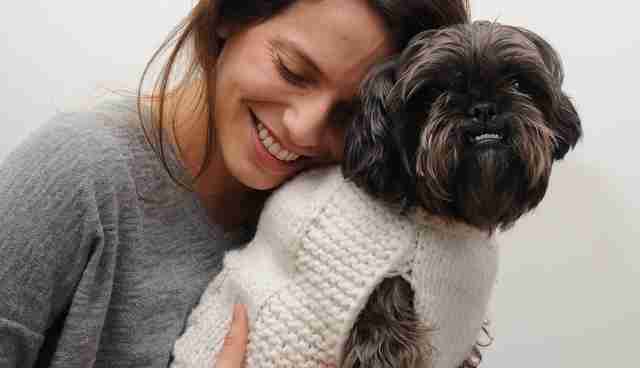 "Romeo and Juliet, Antony and Cleopatra, Humphrey and Lauren, Thea and Chewy: The greatest love stories of all time."
South Africa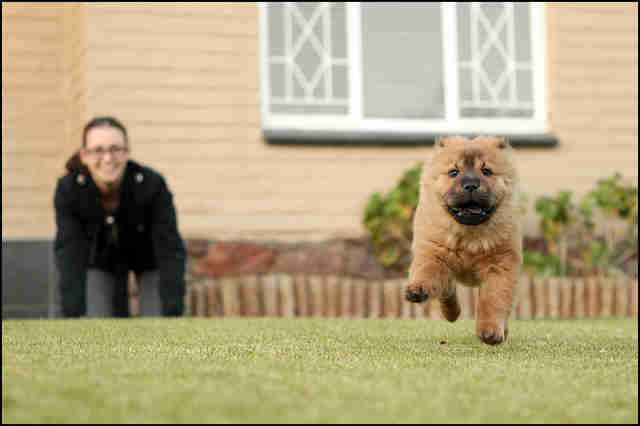 "She's truly my best friend and goes everywhere we go. It's hard to imagine life without her. We got her as a puppy from a shelter here in South Africa where we live in the city of Johannesburg. She was named Buttons by the shelter, which we then changed to Bailey. Her instagram tag is #missbaileybuttons."
Singapore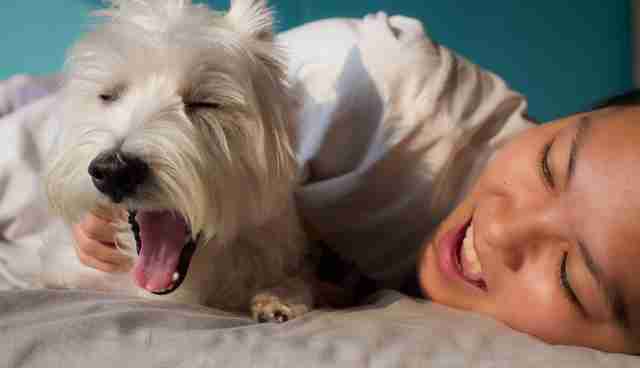 "Latte has turned my life upside down and I can no longer imagine life any other way! She is my happiness and I am hers."
Spain
"Bacalao has changed my life in many ways, and it's thanks to her that I have spent three years working on a documentary about the horrible fate that the Galgo suffered in Spain and how that breed is embedded in our country's culture and folklore. Once she entered my life, I could no longer look away from what was happening to this breed and I kept asking myself what would have happened to Bacalao if we hadn't crossed paths."
France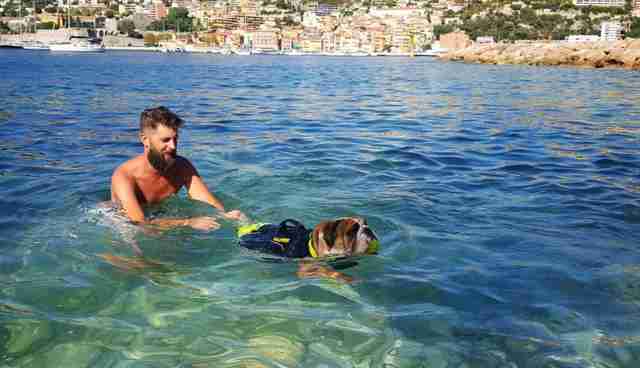 "James has been a full member of our family ever since he arrived at our house. Nothing would ever change the place he took in our hearts. He's really like our first baby boy and we try to make him discover all the great things in life! James is a great puppy, cute and fun! He deserves the best from us."
Ready to add a loyal friend to your life? Check out Adopt-a-Pet.com to get started.