Rescue Kitten Helps New Dad Propose To His Girlfriend
"Will you marry me??"
Jerad Forsyth and Kat Woodley met on a blind date in 2014. When Forsyth decided that he wanted to propose, he knew it had to be special - so he headed to a shelter to get some help from a rescue cat.
Forsyth's mother was fostering a little kitten, named Gandalf, and after meeting him and playing with him, the couple began to get attached.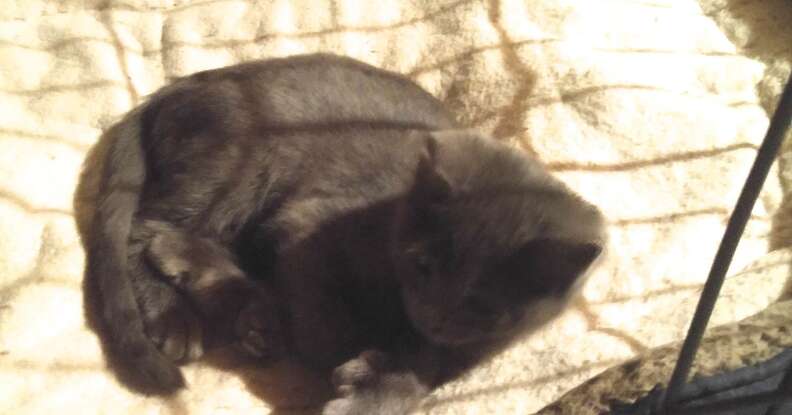 "We got to know him and fell in love with the little guy," Woodley told The Dodo.
When they decided they wanted to adopt Gandalf, the couple headed to the SPCA of Erie County to make it official. Little did Woodley know, though, that Forsyth had already gotten a special tag made for Gandalf - with "Will you marry me?" printed on it.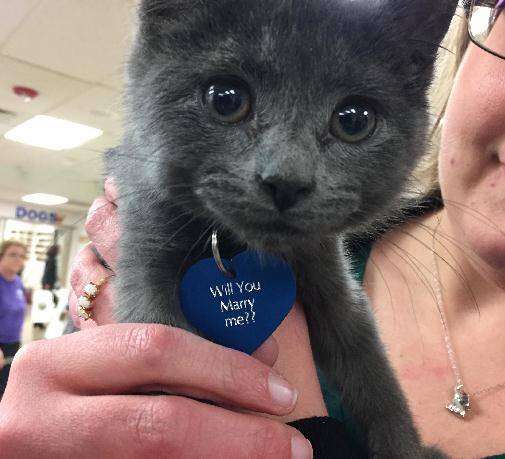 When it was time to take Gandalf home, Woodley looked down at his tag ... and then Forsyth appeared and got down on one knee. She thought she was being filmed for an adoption video - so the whole thing was caught on tape. You can watch the video here:
Through it all, Gandalf clung to his new mom's shoulder, excited for his parents but also eager to get to his new home.
"He is doing really well," Woodley said. "He likes to play with our dog, Shamus."
Gandalf definitely helped to make this the cutest marriage proposal ever.