This dog dad couldn't figure out what his pup was doing when he left him home alone. "I keep my 1 year old jack russell in the kitchen when I leave my house and the past couple of times I've come home he's out of the kitchen just wandering around," YouTube user S3CCO Music posted online.
So he set up a camera to record his pup when he was gone.
YouTube/S3CCOMUSIC
As soon as he leaves, his pup waits quietly, making sure his dad is really gone. Then he begins to plot his escape.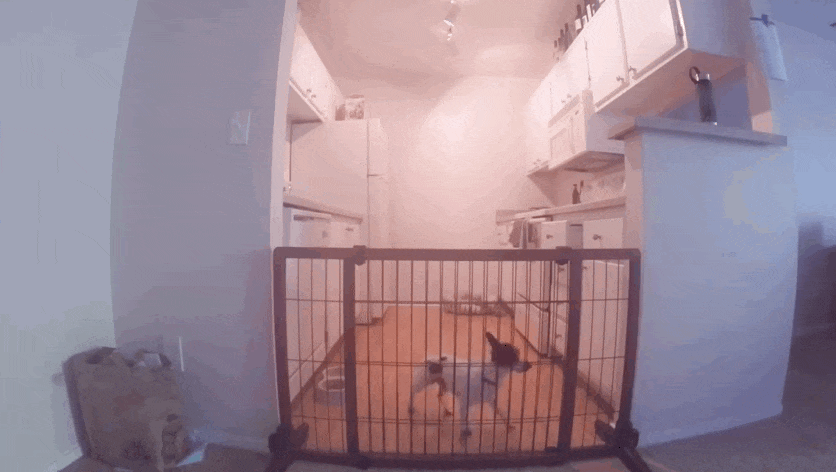 YouTube/S3CCOMUSIC
Maybe he's trying to get out and search for Dad because he misses him - or maybe this pup just doesn't want to spend his day in the kitchen. Whatever the reason, it's pretty easy for him to hop up on the gate and climb right over.
YouTube/S3CCOMUSIC
Better luck next time Dad. Your pup is too smart for that gate.
Watch the whole video here: