Blind Cat Reunites With His Dad After 7 Months Apart
He spent the whole day sitting on his shoulders 💕
Leto the Sphynx cat has been blind ever since he was a kitten. The 3-year-old cat also has some other quirks, like fur on his face, paws and tail - despite being a hairless breed - and deformed toes, but his dad has always loved him and his oddities anyway.
"One thing Leto hates is being picked up, but one thing he loves is sitting on shoulders, so that's a bit of a catch-22," Loren, Leto's dad, told The Dodo. "Complaining and yowling when you hold him but purring and rubbing his face on yours when perched."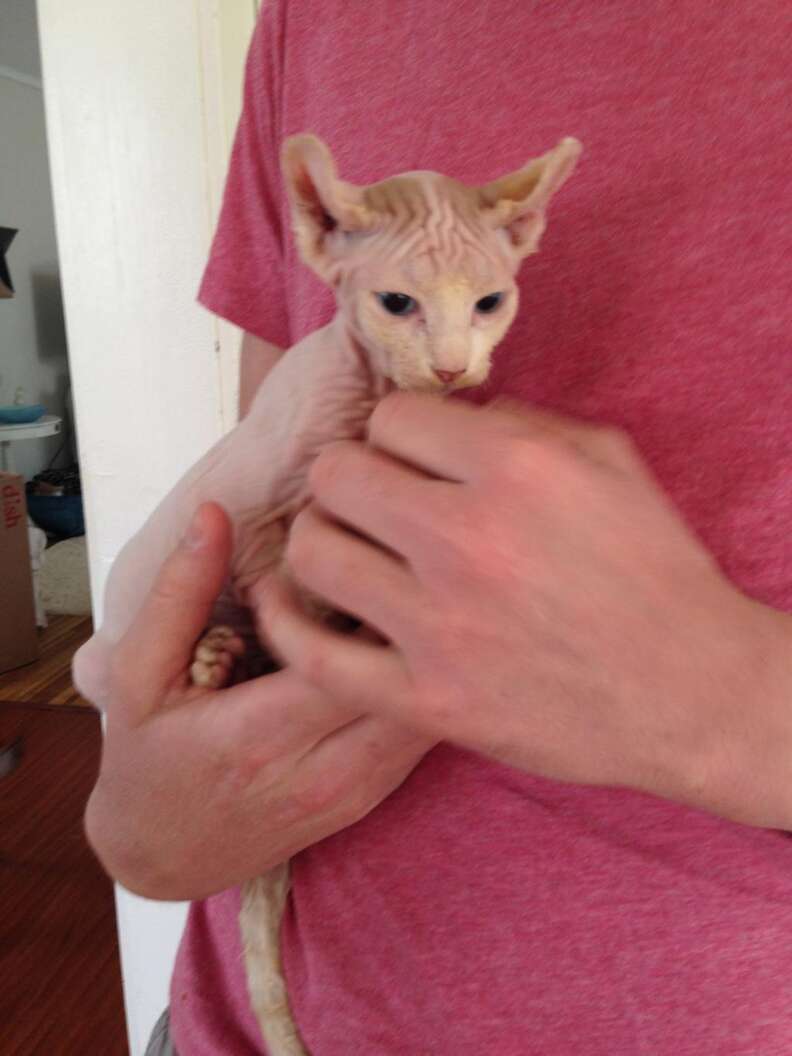 Leto and his dad had always been close, and loved spending lots of time together - until one day, Loren realized he was going to have to be away from Leto for quite some time.
"In May of 2016 I was diagnosed with a rare genetic illness called Fanconi anemia (FA), which required a bone marrow transplant," Loren said. "Because FA is typically seen in children, I had to go to a specialty clinic in New York City."
Loren's former roommates agreed to take care of Leto while he was away, and so Loren went off to NYC while Leto stayed behind with Loren's roommates and the roommate's cat, Juno.
Juno was a much more reserved cat than Leto, and so while Leto wanted to play all the time, Juno wasn't really into it. Luckily for Leto, he eventually switched hands and went to live with some of Loren's other friends, who have a cat named Jeff who is very opposite Juno.
"Jeff is a very empathetic cat and can tell that Leto has trouble, although it's impossible to tell if he understands that he is blind," Loren said. "Jeff has sort of taken Leto under his wing, teaching him how to use a ball track toy, making sure he gets enough treats, letting him eat first, and letting Leto wrestle with him."
Armed with a new friend, Leto waited patiently all those months for his dad to come back to him. When they were finally reunited, Loren was shocked at how much more outgoing and confident little Leto had become. He was much more willing to hang out with people - but still not as willing as he was with his dad.
"Apparently he would only sit on people's shoulders for a little while, but when we were together again, he spent all afternoon on mine," Loren said. "When he naps he prefers to sleep in my bed curled up underneath the blankets near the pillows."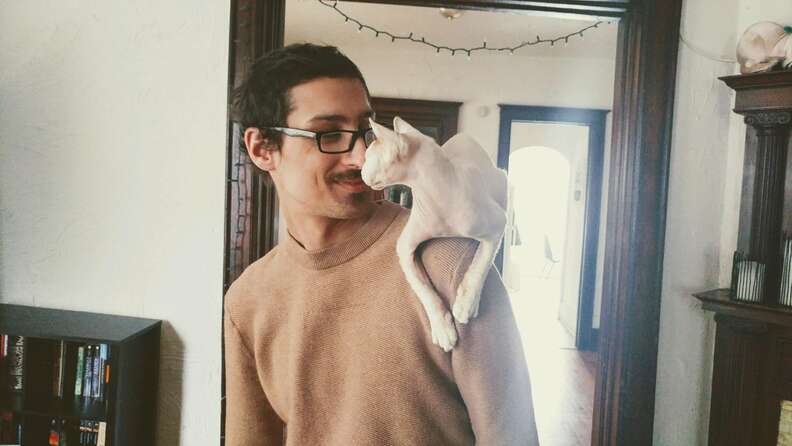 Leto's dad being gone helped him come out of his shell a little bit, but still, nothing is as good as having him back again. Leto may not always be the most outwardly affectionate, but his dad can still tell that he's so happy to have him back in his life again.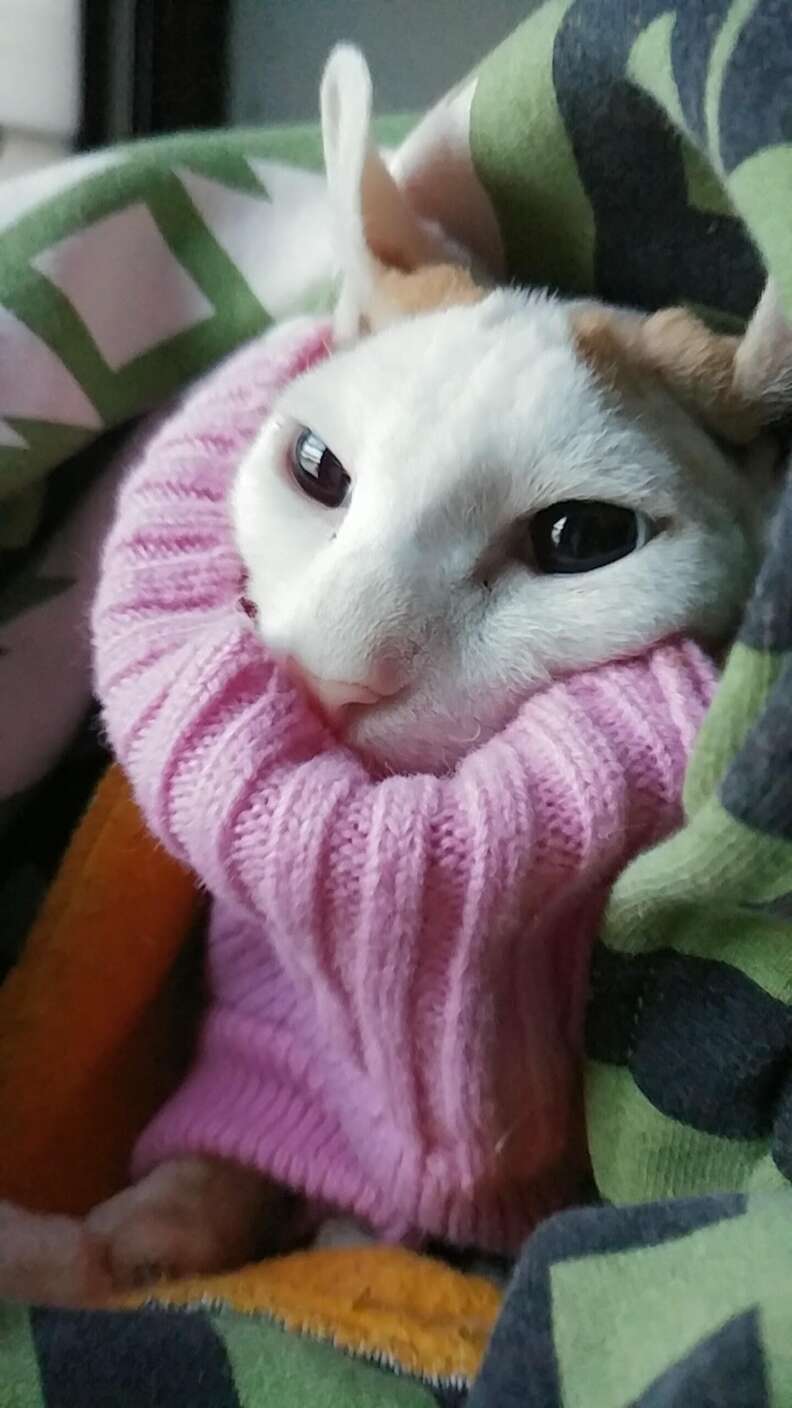 "He seems content now that we're together again," Loren said. "He's not super clingy because he prefers to hang out on his own terms. He'll run away if placed on your lap but will fall asleep on you if he finds your lap on his own."