After falling several feet from a pier to the water below, a small kitten was forced to find refuge in the most dangerous place imaginable - the rudder of a massive cargo ship.
Luckily for the tiny kitten, her cries of desperation didn't go unheard. Her panicked meows reached the ears of a nearby man, who quickly threw on a survival suit and jumped into the water.
The water was cold that day in the port of Illichivsk, Ukraine, as the brave man swam toward the trapped kitten.
YouTube/Vitaly Petrukhin
He spent a moment gaining the kitten's trust, then managed to remove her from the rudder.
YouTube/Vitaly Petrukhin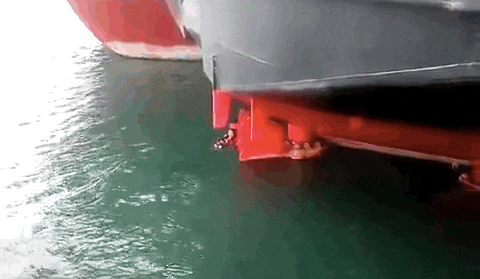 Once he made it back to the dock, he passed her off to a nearby crew member, waiting on shore.
YouTube/Vitaly Petrukhin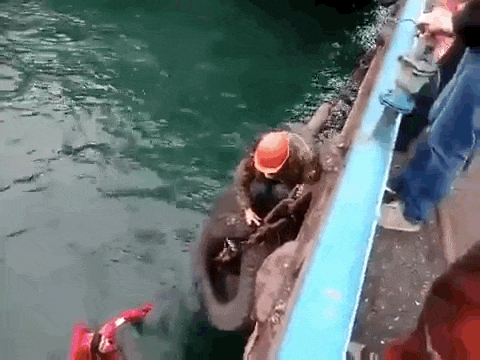 The kitten then found the safest, warmest place around - under the man's jacket and next to his heart.
YouTube/Vitaly Petrukhin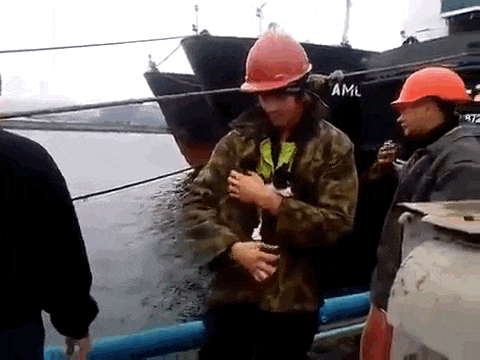 Thank you to the crew members in Ukraine that day for having the compassion and skills to rescue a helpless life.
Watch the full rescue below.