Man Chases A Kitten Through The Streets At Night So He Can Adopt Him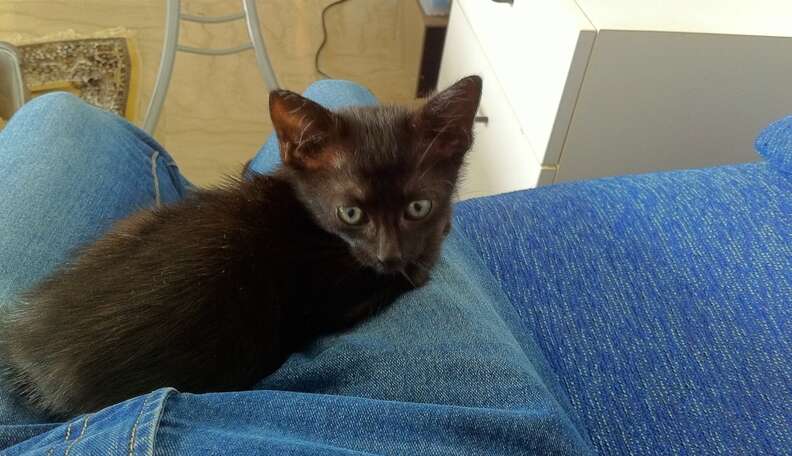 <p>Francesco Murri <span></span></p>
When Francesco Murri heard crying on the streets down below while in his fifth-floor apartment in southern Italy, he immediately went to the window to see what it was. To his surprise, he saw a tiny kitten running through the streets, lost and alone.
Even though it was already dark outside, Murri decided that he couldn't leave the kitten out there all alone - and so he went to look for him.
"The sun had already gone down, and it was very difficult to find and catch this little kitty hidden in the parked cars," Murri told The Dodo. "I didn't want to give it up, so I tried my best and after 10 minutes of [this] strange quest in the darkness, I caught the loner kitten all covered in grime. I recall that his small heart was beating like a drum."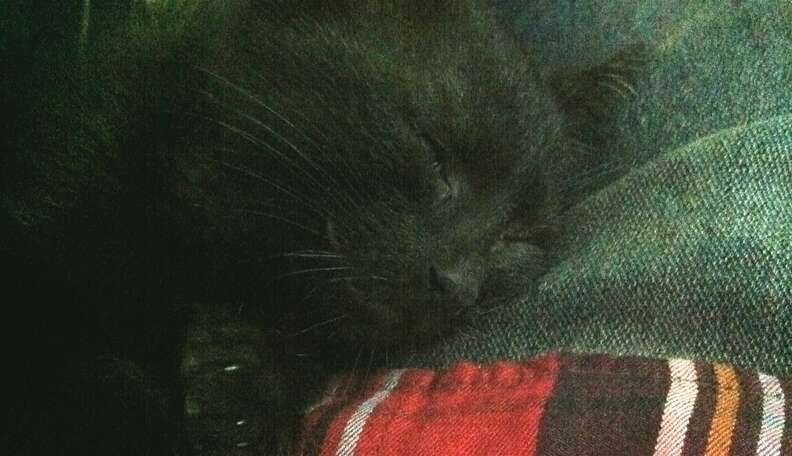 Murri brought the very disgruntled kitten home with him, and the kitten immediately began looking around for anything familiar, meowing like crazy. To Murri, the little guy sounded like an opera singer, and so he named him Nemorino, after a character in the opera "L'Elisir d'Amore." For short, he called him Nemo.
While making sure that little Nemo was healthy, a vet told Murri the kitten's estimated birthday - which happened to be the same day as Murri's real one.
"This year in September me and Nemorino will turn 30 together, 29 me and 1 Nemo," Murri said. "I'm becoming old, but I don't care because now I have a trusted friend by my side."
Since being rescued, Nemo has settled in wonderfully to his new life, and loves spending time with Murri and his family. He is incredibly playful, and loves to play fetch and explore his surroundings.
"I want people know that is very important to adopt and not to buy and more important is not to abandon pets," Murri said.
If you'd like to adopt a pet of your own, you can check out Adopt-a-Pet.com to get started.