Like so many dog rescues, this one all started with a Facebook post.
Dusty Showers, a dog rescuer in Florida, was tagged in a photo of a frightened homeless dog who had been spotted near a burned-out, abandoned home in Tampa.
YouTube/DustyShowers
Dusty drove out to where the dog had been seen and found the empty, rundown home where she had been sleeping. He decided to call her Shelly, and drove out there again and again, setting traps and hoping to get her within his grasp.
YouTube/DustyShowers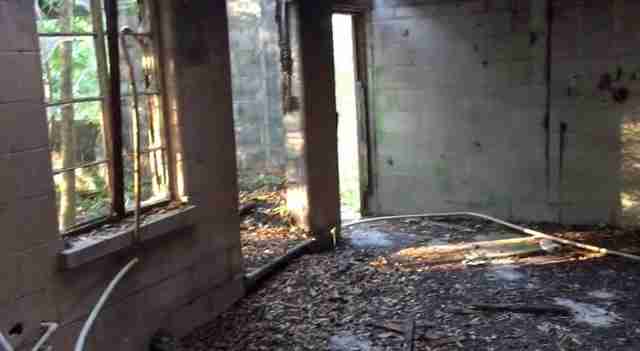 Day after day, Dusty went looking for Shelly and came home without her - until finally he pulled up and saw her waiting there, in one of the traps he had set. Now all he had to do was convince her that he was there to help.
YouTube/DustyShowers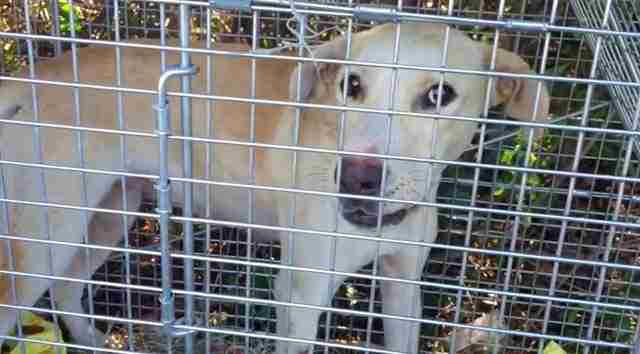 Shelly was wary of her rescuer, and scared of being touched, but Dusty knew that he could get her to trust him. Carefully, he lowered a leash into the trap and urged her out.
YouTube/DustyShowers
Almost as soon as he got Shelly out of the cage, her whole personality changed. The dog who had been frightened and growling suddenly pressed herself up against Dusty's legs - all she wanted was to get into his lap.
YouTube/DustyShowers
To celebrate her rescue, Dusty took Shelly out for cheeseburgers. Now that she knew she was safe, Shelly turned into a relaxed, happy pup.
YouTube/DustyShowers
Dusty had too many dogs at his home to foster Shelly himself, but he happily brought her to a new, awesome foster mom. Shelly finally had a home to play in, people to take care of her and a big yard to enjoy. And, of course, she had to have her first real bath.
YouTube/DustyShowers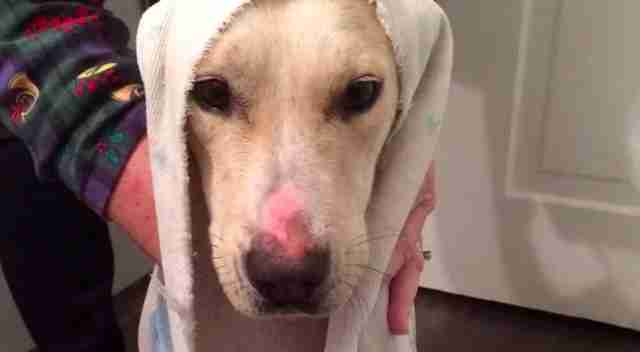 It wasn't long before Shelly was adopted into her forever home - now she has a mom and a kitty sister to play with ... and a new name, Kiya. She's such a happy pet that it's hard to imagine she was the same frightened dog who slept alone in an abandoned house for so many nights. Now, thanks to Dusty, Kiya never has to be alone again.
YouTube/DustyShowers
Watch the whole rescue video below: