Man Co-Parents Baby Owl Who Tumbled From A Tree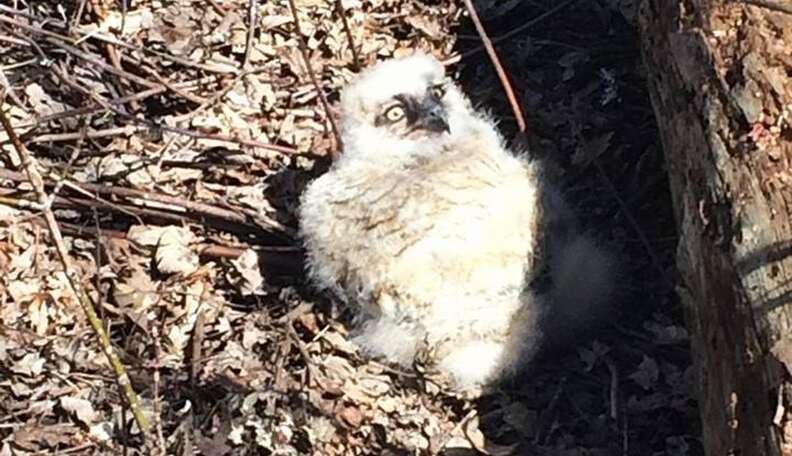 Being a proud parent to a baby owl doesn't always require wings and feathers, only a big heart. Just ask Abe Luhmann.
He found a helpless owl chick who'd tumbled from a nest in his backyard in Minnesota last month, but instead of leaving her to fend for herself, Luhmann decided to help. High overhead in a tree, the bird's real parents were frantic, a feeling the father of two could empathize with.
The University of Minnesota's Raptor Center instructed him to "put her up off the ground so she didn't get taken by a coyote or fox," Luhmann told The Dodo.
Unable to return the owlet back up into the tree she fell from, local news station KTTC reports he did the next best thing - he made her a new place to live close by.
He built a 7-foot structure topped with a custom-built nest and placed the owl in it. "When I was moving her, the parents were going crazy," he said. "They didn't know what I was doing."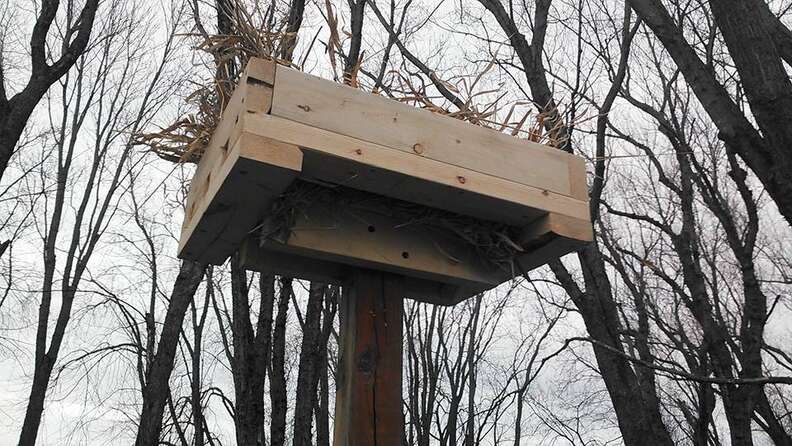 Fortunately, the little owl's parents soon realized there was hope for their fallen offspring yet. They now fly down every night to deliver food for the youngster, cozy and safe in the nest Luhmann crafted.
"I'm guessing her belly stays pretty full," Luhmann said. "I just like the idea of being her landlord for now."
Julia Ponder, executive director at the Raptor Center, says the growing owl baby will venture out on her own in the next eight to 10 weeks - likely an impossibility if it were not for Luhmann's efforts.
"He's done an excellent job," Ponder told The Dodo. "This owl's odds of surviving are now as good as any."