Man Who Crushed Rescue Kitten Threatened To Kill Again, Police Say
Arriving at a foster home should serve as a new beginning to an animal's life. For one small kitten in Illinois, however, it resulted in his cruel death.
On November 13, authorities say Axel Salemi, 18, squeezed a kitten to death in a rescue shelter operating out of his mother's suburban Chicago home. And although his motives were shockingly trivial, Salemi was allegedly prepared to kill again.
Crystal Lake Police Dept.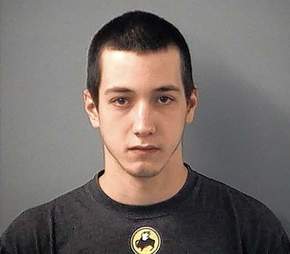 Crystal Lake Police Dept.
Salemi called his mother, Donna Salemi, after crushing the 7-week-old kitten, according to police, and "threatened to kill another one if his sister didn't give back his bong." That petty dispute, authorities claim, is what incited Salemi to commit his unthinkable crime.
After his arrest, prosecutors say Salemi admitted to killing the kitten with his bare hands, saying it was "more difficult than he thought it would be."
Salemi's mother would later tell officials, "Thank God he killed an animal instead of another family member." In court on Wednesday, she explained she was glad it was "one situation over another," The Chicago Tribune reports.
The shelter's since-deleted Facebook page.Facebook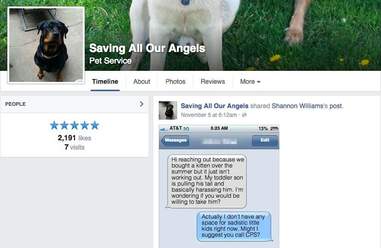 The shelter's since-deleted Facebook page.

| Facebook
Illinois Department of Agriculture officials are now investigating Donna Salemi's shelter, Saving All Our Angels Animal Rescue, which continues to operate.
"At this time, the case remains open as the Department determines what course of action to take regarding the matter," an official told the Tribune.
Salemi is currently in jail on charges of felony aggravated animal cruelty and criminal damage to a domesticated animal. His next court date is scheduled for December 14.
To learn how you can help pass tougher animal protection laws, click here.