Man Has Spent More Than 20 Years Taking Care Of Stray Cats
He collects scrap metal and cleans people's yards so he can afford to feed them.
Willie Ortiz has been feeding street cats for the last 24 years, and he doesn't see himself stopping anytime soon.
Ortiz, who is 76 years old, is originally from Puerto Rico, but he now calls Hartford, Connecticut home. Like most big cities, Hartford has a stray cat issue, and, according to Ortiz, people don't want them around.
"I saw a lot of stray cats, and people were pushing them and kicking them," Ortiz told The Dodo.
Ortiz knew he had to help. While he couldn't adopt all of the street cats himself, he started feeding them, and also taking them to be spayed and neutered. If a cat was sick, Willie would care for him or her at home. He'd also try to rehome as many animals as he could.
"They need help," Oritz said. "I want to make sure they have food and that they stay healthy."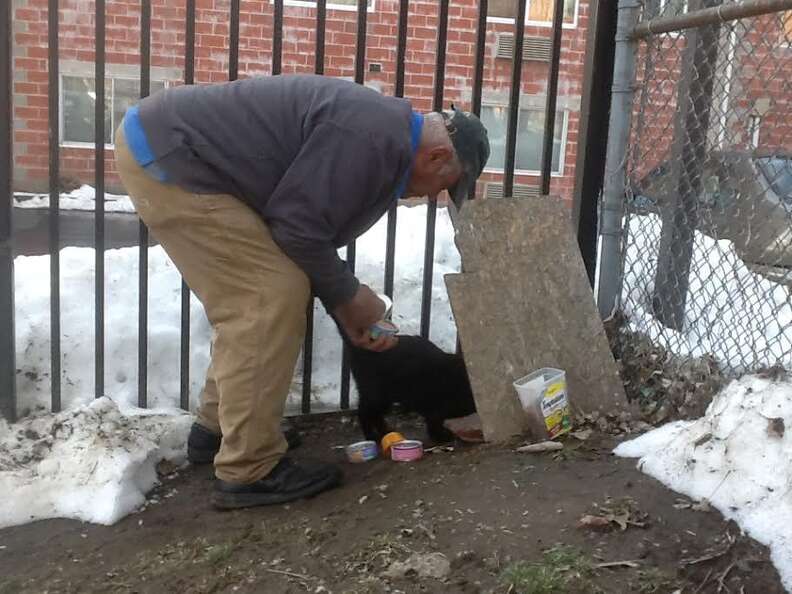 At the moment, Ortiz is looking after about 68 street cats in 16 different colonies, Kathleen Schlentz, a friend of Ortiz, told The Dodo. A colony is group of cats who live together at a specific location, such as a dumpster or an abandoned building.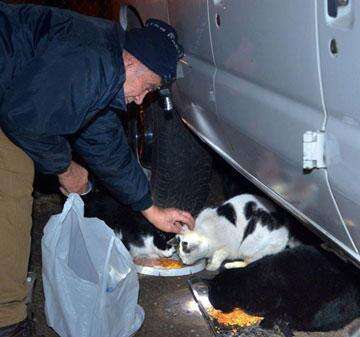 "The colonies are always changing," Schlentz said. "Sometimes the cats get hit by cars, or they don't make it through the winter, and other cats wander in, or people drop them off when they can't take care of them, or don't want to take care of them. So the colonies change all the time."
While Ortiz has a huge heart, affording to care for these cats has been challenging.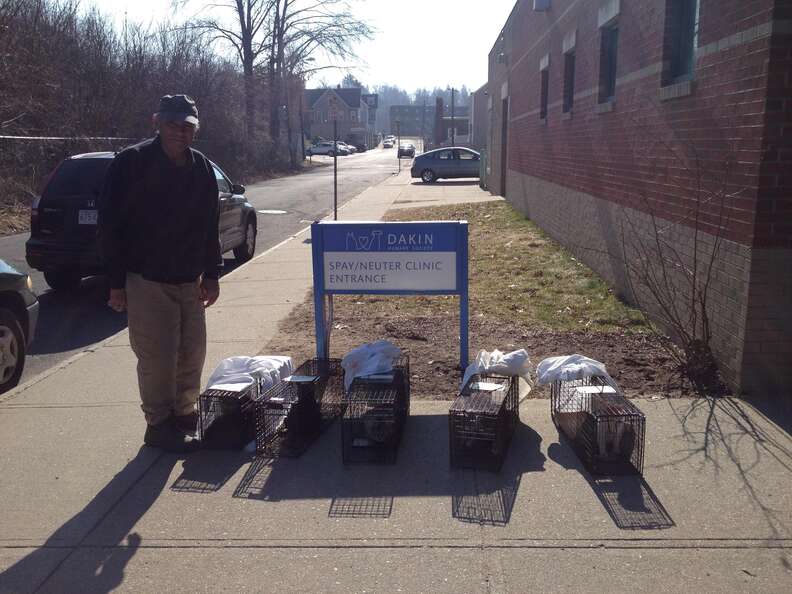 Ortiz doesn't have a lot of money, so he spends his days collecting scrap metal and cleaning people's yards to buy cat food.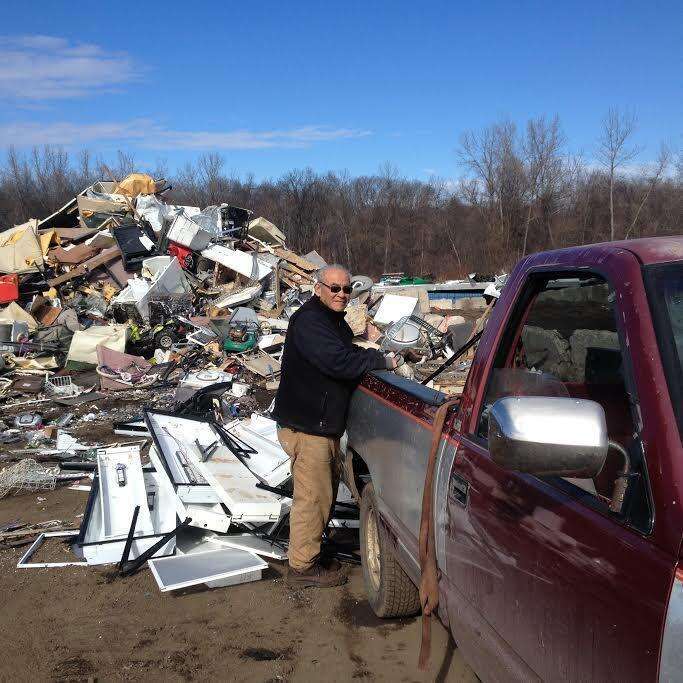 Luckily, Ortiz now gets a lot of assistance from Schlentz - she helped build him a website for his efforts to rescue cats, and manages Ortiz's GoFundMe account.
But it's Ortiz who does all the heavy lifting, according to Schlentz.
"He works hard physically, and I don't know how he does it," Schlentz said. "He's been doing this for years, and the cats have been fed every single day."
"He's really a humble man," Schlentz added. "He doesn't ever toot his own horn. Some people will say, 'Why do you spend your money on cats?' And he'll say, 'Because they're cats.'"
To help Ortiz care for the street cats of Hartford, make a donation.