Manly Man Meets His New Puppy, Explodes With Feels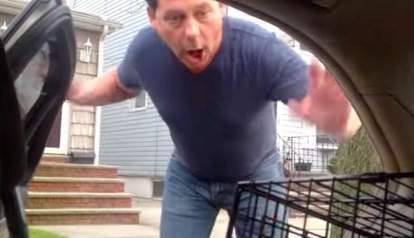 <p><a href="https://www.youtube.com/watch?v=XJZgHAyPq6I">YouTube/Philip Michaels</a><a href="https://www.youtube.com/watch?v=XJZgHAyPq6I"></a><span></span></p>
He looks like a normal guy. But this grown man has a major soft spot for animals.
When his dog died of old age at 15, he was heartbroken.
Once the man had healed a little from the loss, his family decided to surprise him with a new puppy.
Watch the moment of sheer joy when he discovers the little puppy waiting in the backseat.
Animals truly do have the power to transform us.
And even the littlest of puppies can make a big impact on fully grown adults.
If you're ready to add a loving and furry family member to your home, check out Adopt-a-Pet.com.