Man Takes Picture Of 'Thing' On Vacation — And We Don't Know What It Is
Greece is well-known for its strange mythological creatures - and now it seems that one has come to life.
Harvey Robertson, a tourist from Scotland, was vacationing in Greece when he reportedly snapped a picture of - well, nobody really knows. He was on a boat in a sea cave in Corfu when he leaned over the side to take a photo of the water with his flash on. When he looked at the photos afterward, he found something much stranger: some sort of creature.
SWNS
"I didn't actually see the animal at the time as was trying to capture the water color (fluorescent blue) at the point before becoming black," Robertson told Fox News. "You can only imagine my surprise when I was looking back through my photos."
The photo shows an elongated whale-dinosaur thing, who doesn't look like many creatures we already know about. Robertson says he has sent his photos to several marine biologists but no one has been able to give him any answers. (For the record, our money's on a hippo-croc hybrid.)
SWNS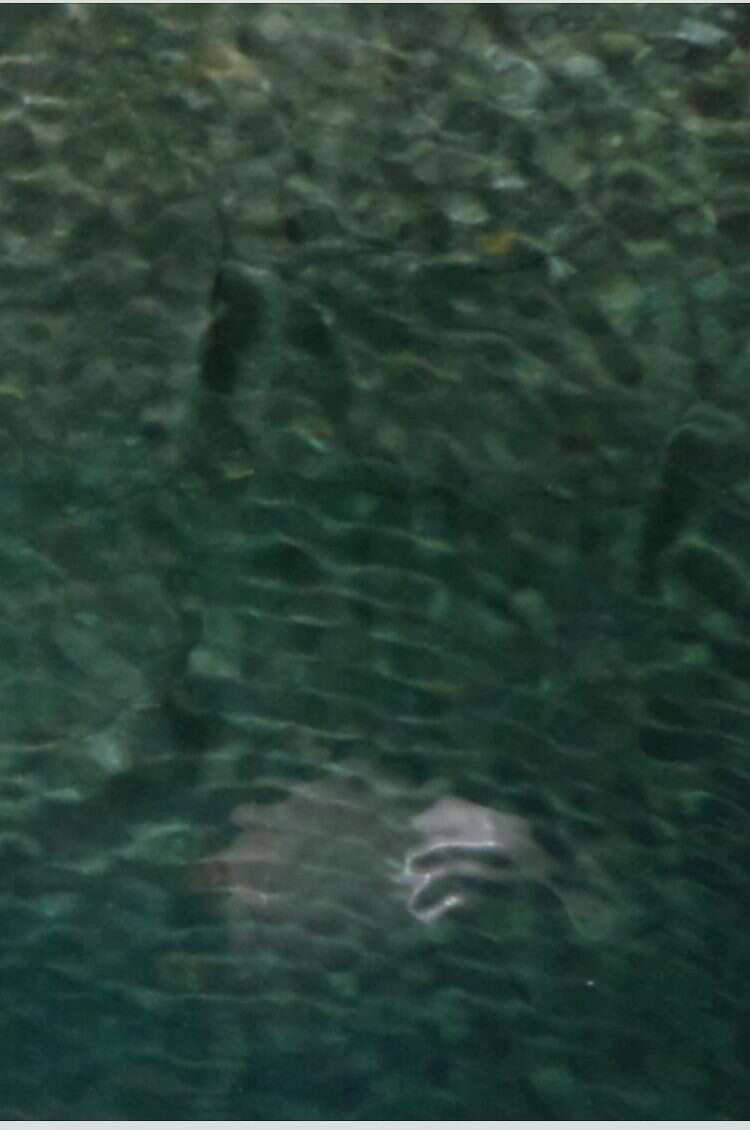 Of course, stories like these should always be taken with a grain of salt. But it's certainly a reminder that there are a whole lot of somethings out there we have yet to discover - or rather, someones.