A Wisconsin man is under investigation by state wildlife authorities after he filmed himself eating an endangered insect - a brilliantly-colored Karner blue, which he describes as a "stupid butterfly."
Walt Pankowitz, a former city council member in Black Falls River, posted the video to Facebook showing him chewing and swallowing the rare insect.
"They make a big deal out of them around here, and not really sure why," he says before putting the Karner blue into his mouth. Moments later, after showing his mouth was empty, Pankowitz concludes: "Really no different than any other butterfly. I don't see what the big deal is."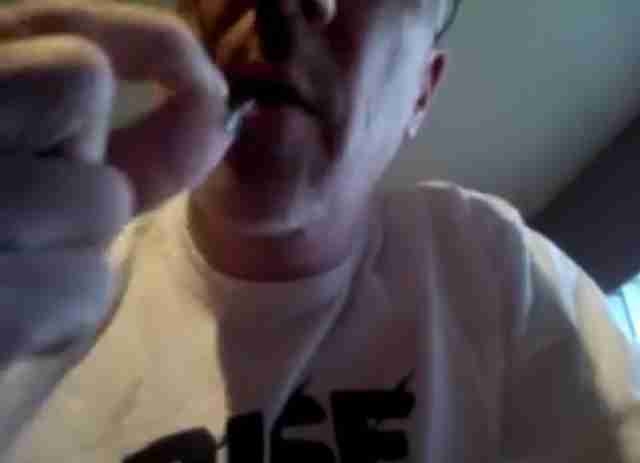 The one-time public leader was aware of the butterfly's status as a federally protected species. In a comment posted below the video, he seems to argue that things would be better if regulations were done away with and the butterflies were just wiped out entirely:
"Stupid butterfly. They make a big deal out of them here cause they are endangered, I'm gonna eat them all till they're gone and maybe then we can start spraying for mosquitoes."
The apparent act of defiance hasn't gone unnoticed. Days after the video was posted, officials from the Department of Natural Resources told the Jackson County Chronicle that an investigation is underway. Regardless of possible legal consequences, Pankowitz seems unrepentant:
"Question me on offending people over eating a bug while others are stomping on and burning the American Flag," he wrote, again on Facebook. "You investigate the death of a bug but let people disrespect the very core of this country?"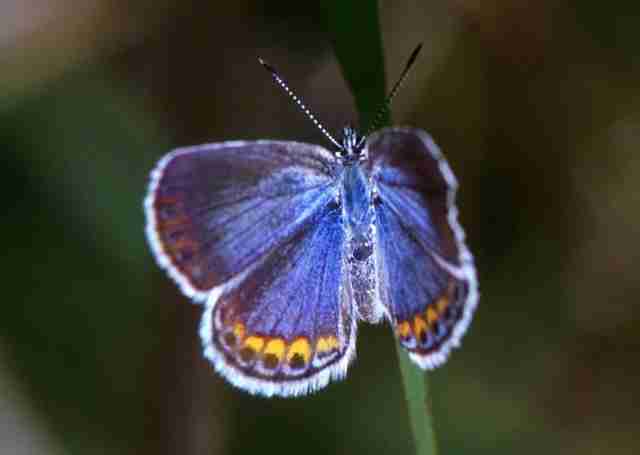 Karner blue butterflies were once widespread throughout the northern United States, with a range stretching from Wisconsin to as far east as New York. The species began to decline due to habitat loss and degradation from human encroachment. The U.S. Fish and Wildlife Service is actively working to restore the butterflies, but warn that they can't afford any more losses:
"Because butterfly numbers are so low, the collection of even a few individuals could harm the butterfly population."