Man And His Dog Recreate The Moment They First Met — 15 Years Later
When Gordon Delacroix was 14 years old, his family's dog, Meg, gave birth to a litter of puppies - including a very special pup named Birdy.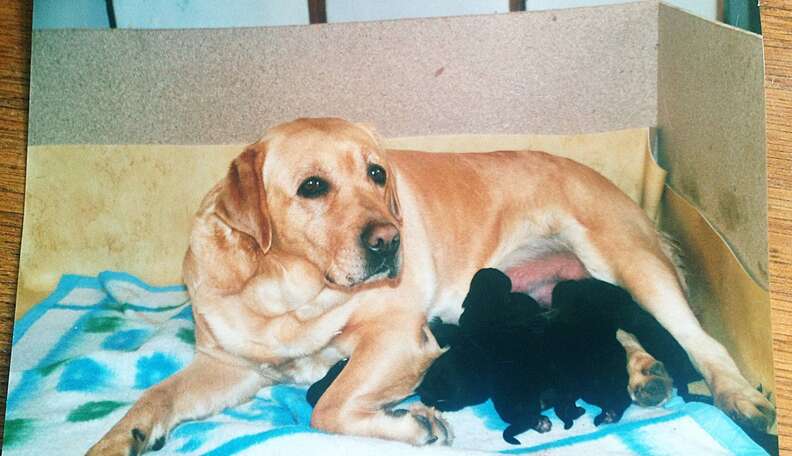 Birdy is now 15 years old, and he and Delacroix are still the very best of friends. Recently, Delacroix posted a photo on Reddit of himself and Birdie when they first met, then 10 years later, and finally 15 years later.
Birdy and Delacroix grew up together in the countryside of Belgium, and even after he left for college, he came home every weekend to visit Birdy. As soon as he was done with school, he took Birdy to live with him in Brussels, Belgium.
"He's very sweet and quiet," Delacroix told The Dodo. "He likes to cuddle but never invades people's space, and his favorite thing is to meet new dogs."
The senior dog has played a huge role in his best friend's life, and even starred in one of Delacroix's band's music videos. He also frequently accompanies the band to the studio ...
... and was even featured in a magazine article about the band.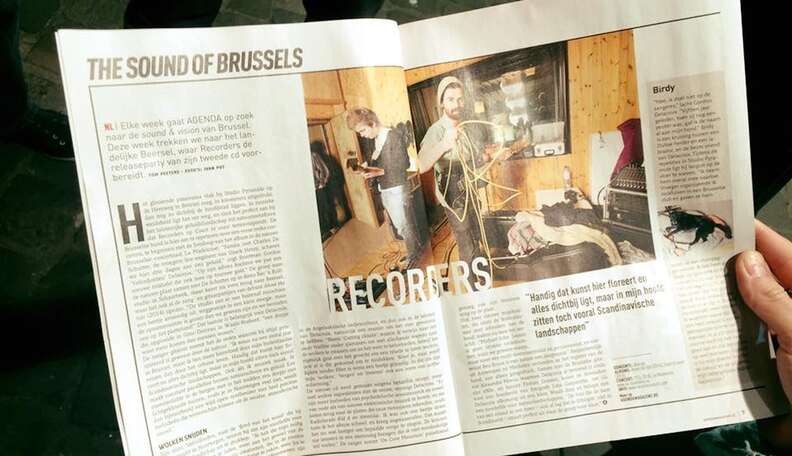 Birdy is getting older now, and his family fears that his life may be nearing the end, as he was recently diagnosed with cancer - but that hasn't stopped him from enjoying every single day.
"These days he's been fading a little, though he still very much enjoys going to the park and meeting other dogs," Delacroix said. "We're going to an aqua gym/physiotherapy thing with him twice a week; it helps to keep his legs muscles and 'unlocks' his joints."
Birdy's dad clearly loves him very much, and will continue to celebrate his long, happy life until his very last day.
If you'd like to adopt a forever friend of your own, you can check out Adopt-a-Pet.com to get started.