Man Climbs Up Building To Save A Dog Dangling On The 13th Floor
A man in Colombia put his life on the line to save a dog from certain death - an extraordinary act of heroism all caught on film.
Last Friday, Diego Andrés Dávila Jimenez was at home in his 13th-floor apartment in Bogota when he got a call alerting him to a pending emergency. Turns out, his next-door neighbor's dog, Luna, had somehow slipped between the rails of her balcony and was moments away from falling, hanging by just her hips and back legs.
A crowd, meanwhile, had gathered to watch in horror from the ground below.
"I hurried to tell my neighbor, but she wasn't home," Jimenez told The Dodo. "So I decided to act."
Since he couldn't reach the spot from his own place, Jimenez got permission from people in an apartment downstairs to help from there.
At first he tried to nudge Luna to safety with a broom, but when that failed he did the unthinkable: He started climbing.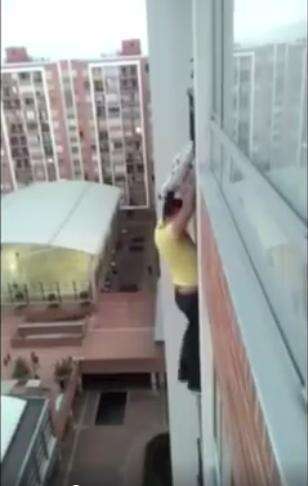 "People on the ground were screaming. They had a mattress out just in case," said Jimenez. "The truth is, I did not think about the dire consequences. I did not look down."
Footage from the incident shows just how harrowing the rescue was. Fortunately, he arrived in time to pull Luna to safety.
"When I had Luna in my hands and looked down, a thousand thoughts flew through my mind," said Jimenez. "My girlfriend was a little upset, yelling at me, 'You stay there! Do not climb back down!'"
So, he waited about an hour for Luna's owner to return home:
"She was in tears. She is very grateful, because she just adores that dog."
Jimenez should know; he has a dog of his own.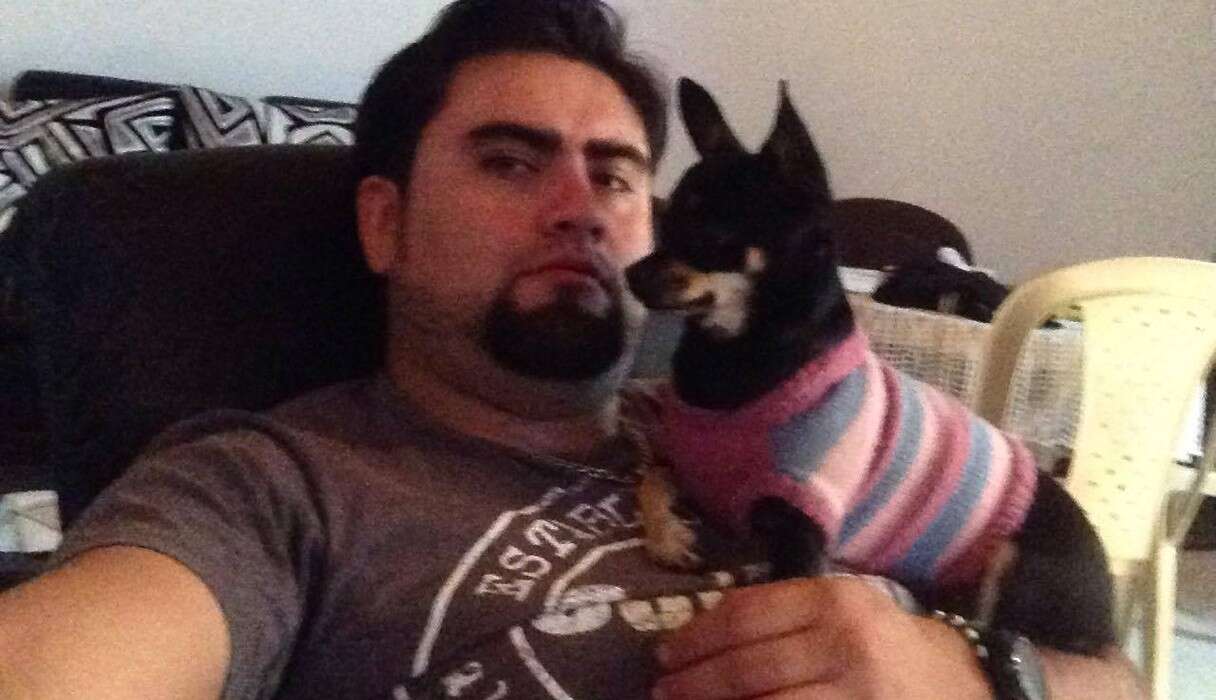 Jimenez's selfless act to save Luna has earned him praise from countless folks after video of the rescue was posted on social media. There is one person, however, who wasn't so thrilled about his heroism, he says:
"I received a lot of scolding from my mother."