He's Carrying This Orangutan Back To The Forest Where He Belongs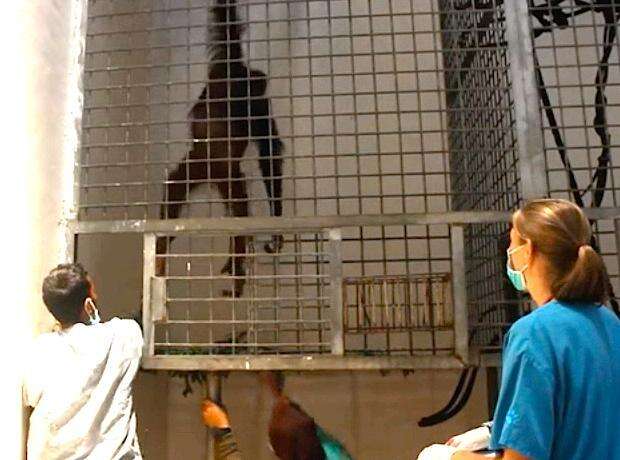 Finally, after months of treatment, Mata was strong enough to go back home.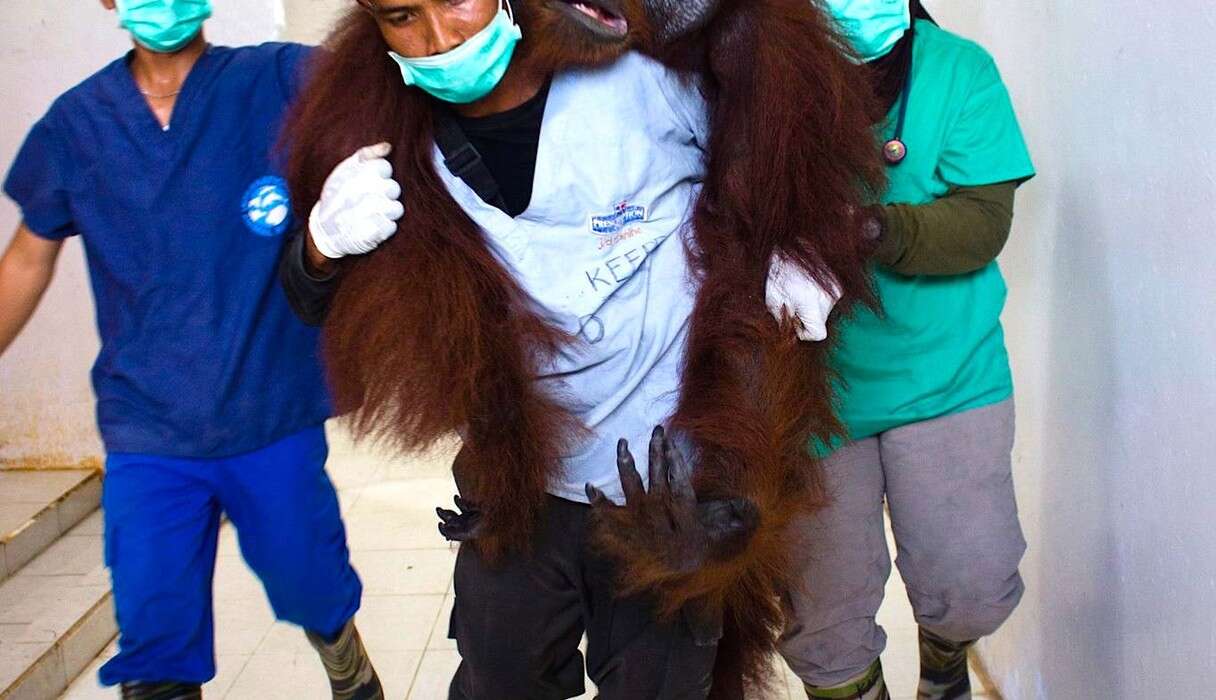 At the end of March, rescuers arranged to release Mata with another orangutan, a female named Mynah, who was also rescued from the forest fires.
"After a final medical health check, Mata and Mynah were ready to leave Ketapang and embark on their new life," IAR wrote in a statement.
The trip was a long one. After carrying the orangutans from the rescue center, people drove them 52 hours to the village of Mengkilau. Then they all piled into boats - people and orangutans alike - and went upstream to a part of the jungle safe enough for Mata and Mynah to live: Bukit Baka Bukit Raya National Park in West Borneo.
The trek was perilous, but rescuers were prepared. "The transport crates were fitted with large floats in case the boats should capsize in the rapids," IAR wrote.
Finally, the rescue team arrived at the release site, and the crates holding Mata and Mynah were placed in front of some huge trees that had survived fires. People opened the crates and stood back to see the orangutans react to their new forest home.
As soon as they were free, Mata and Mynah scrambled up the nearest tree and immediately began foraging.
"This is a momentous event for our team in Indonesia," Alan Knight, CEO of IAR, said.
Finally, Mata and Mynah are back where they belong - swinging from the treetops.