In 3 Years, All These Elephants Will Be Killed
<p>Carlton Ward / WILD Foundation<span></span></p>
The Mali elephants could easily be considered some of the world's most forgotten elephants.
One of only two desert herds in the world, the Mali elephant population number hovers somewhere between a mere 350 and 550 individuals. They survive not only extreme conditions - a searing and dry landscape - but they also make the longest annual migration for water, 20,000 square miles, of any elephant species in the world, says Susan Canney, director of the Mali Elephant Project.
Mali elephants, with characteristically long legs, according to CanneyCarlton Ward / WILD Foundation
But political insecurity and violence are also threatening the survival of these last remaining animals, according to Canney. International ivory traffickers are targeting the elephants for their ivory and slaughtering them at a devastating, record pace.
"Mali is standing by while the elephants are being slaughtered ... If we continue at this rate, they will all be gone in three years," Canney told Reuters.
Mali elephant in the mudCarlton Ward / WILD Foundation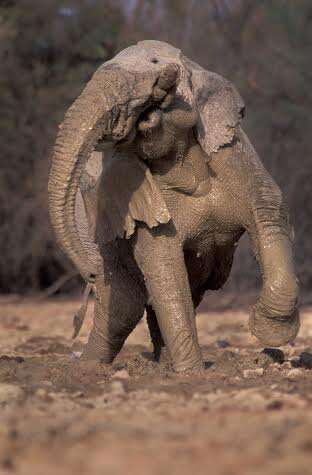 "The fact that [these elephants] have survived in this incredibly harsh environment, it shows their incredible intelligence," Canney told The Dodo. "They have learned how to pick their way through this environment to get what they need during certain times of the year." But now, she says, they face a newer threat.
Before 2012, poaching was quite limited in Mali, says Canney. But due to political unrest in Libya and Algeria, many mercenaries or jihadists fled to Mali, creating a chaotic arena that was ripe for ivory trafficking to flourish.
Eighty-three were gunned down last year, with 119 killed in total since January 2012, including 50 adult males, 50 adult females, 4 juvenile males and 3 juvenile females.
Canney says they are usually shot with semi-automatic weapons.
The heroes
Canney has not been able to visit the elephant range in northern Mali since November of 2011 due to the threat of kidnapping. So the Mali Elephant Project (MEP), in partnership with the International Conservation Fund of Canada, launched an information network, recruiting some 600 young men around northern Mali - teenagers and twenty-somethings, who work together as part of an information tree. The young men watch over their local communities and report poaching incidents to a field manager. That manager, in turn, provides the latest information on the elephant killings to Canney.
"We are on the phone every day," she says.
Men registering to be part of Mali Elephant ProjectCarlton Ward / WILD Foundation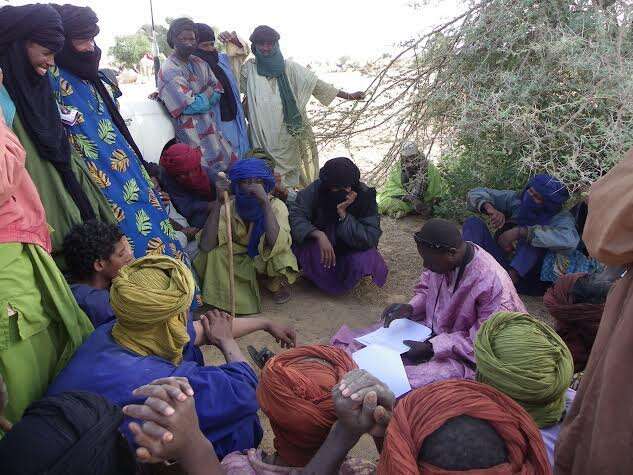 The network is currently the only way Canney and the MEP have been able to monitor the fate of these vulnerable animals. "This work gives these men status who would otherwise have nothing to do," she says, rebuffing efforts by insurgents to recruit them into the ivory trafficking network.
"They are absolute heroes," she adds.
The project, part of the Wild Foundation, spends some $100,000 annually providing honorary stipends to the 600 men. "It adds up to about $170 a year per man," says Canney.
Brigades with Mali Elephant ProjectCarlton Ward / WILD Foundation
Meanwhile, Canney is anxiously waiting for the Mali government to send 50 rangers into the field in order to protect the elephants. But the rangers have yet to be deployed.
It is yet another factor contributing to the desperate plight of the Mali elephants - whose lives truly hang in the balance.
To help the Mali Elephants, visit the Mali Elephant Project.