This Zoo Elephant Has Lived Alone For Almost 40 Years
"You can't help but imagine what the last four decades have been like for her, and the misery, boredom and loneliness she has endured."
This elephant's life is defined by concrete - the floors are concrete, the walls are concrete and even the "trees" are concrete.
Mali, a 43-year-old Asian elephant, was actually born in the wild in Sri Lanka. But when she was just a baby, people ripped her away from her family and transported her to the Manila Zoo in the Philippines, where she's lived for the past 40 years.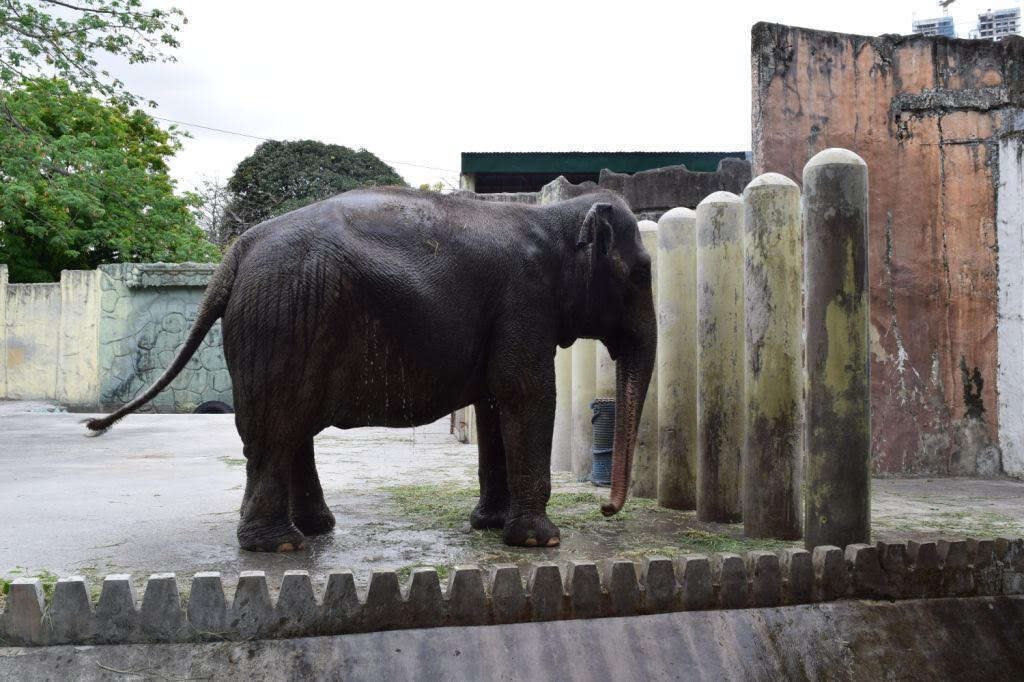 Since Mali's arrival at the zoo in 1997, she's lived in the same, barren concrete enclosure. Initially, two other elephants lived with her, but they died not long after Mali arrived, Jason Baker, vice president of PETA Asia, told The Dodo. Very little is known about those other elephants or how they died.
Now Mali lives alone, just like she has for decades.
Inside her concrete enclosure, Mali has a few balls, a tire, running water and paintings of trees. But in general, Mali has very little enrichment, Ashley Fruno, a senior campaigner for PETA Asia, explained to The Dodo.
"When you see Mali, you can't help but imagine what the last four decades have been like for her, and the misery, boredom and loneliness she has endured," Fruno said. "Mali had already been at the zoo for nearly 10 years by the time I was born. Through everything I've done in my life, Mali has been alone, staring at the same cement walls of her enclosure."
This kind of existence has taken a huge toll on Mali's mental health, according to Baker. In fact, she's been observed displaying some questionable behaviors.
"In a truly heartbreaking display of the impact the Manila Zoo has had on Mali, she's been observed walking to the edge of her pen and reaching out her foot in the hope of taking one more step," Baker said in a statement. "When she realizes that she has reached the end, Mali steps back and tries again ... and again."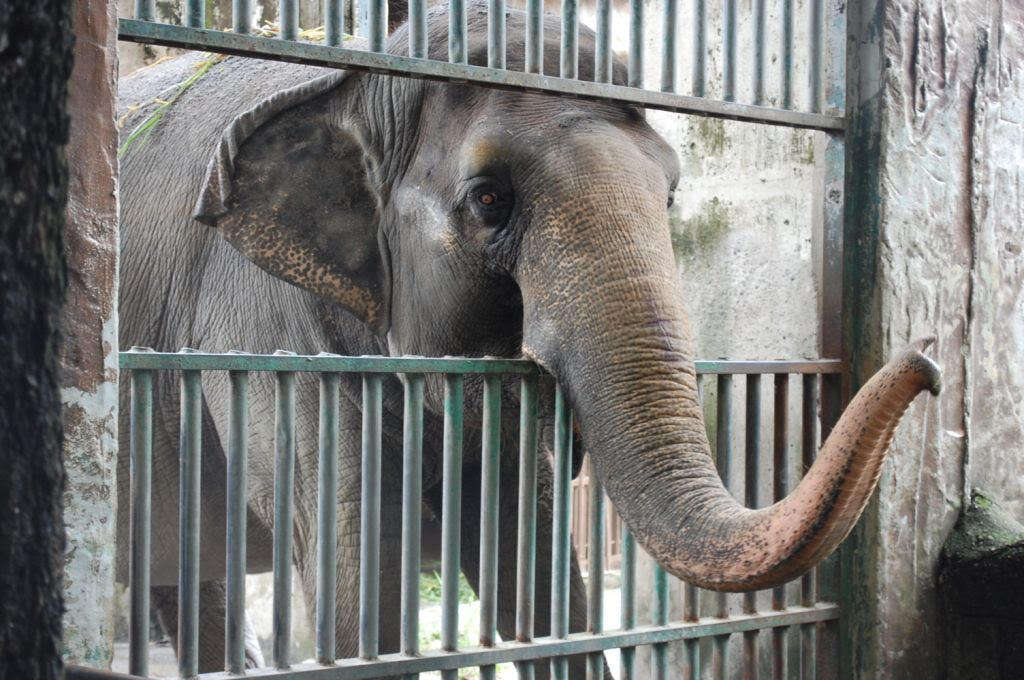 "Finally realizing that there is nowhere to go, a dejected Mali walks aimlessly around her enclosure, picking debris off the ground," Baker added. "Other times Mali paces incessantly or merely stands in one spot with her trunk to the ground. It is painfully clear that Mali is profoundly despondent. Her keen mind is a great, blank slate that cannot be filled by anything at the Manila Zoo."
Mali's physical health is also suffering. In 2012, elephant expert Dr. Henry Richardson suggested that Mali has several different foot ailments - which are common among captive elephants - including cracked nails, overgrown cuticles and cracked foot pads. They likely come from living on a concrete floor, instead of natural terrain.
Since 2009, PETA Asia has been trying to convince the Manila Zoo, which is a government-run facility, to retire Mali and allow her to be transported to a sanctuary, but the zoo has yet to move her.
The zoo has previously argued that Mali is too old to be transferred to a sanctuary and that she wouldn't survive the trip, but Fruno has a different opinion.
"Around the world every year, elephants of all ages are successfully transported from zoo to zoo, from location to location by circuses, and from zoos to sanctuaries by truck, plane and train," Fruno said in a statement. "Transporting elephants is a common practice, and if it's done carefully, it can be done without causing significant stress to the animal."
"Mali is currently 43, but that's not too old for a new lease on life," Fruno said. "[We have] a detailed plan to successfully move Mali to a sanctuary, where she will be able to move about freely in wide-open spaces, swim and take dust baths, explore and, most importantly, share the company and companionship of other elephants. Mali deserves no less."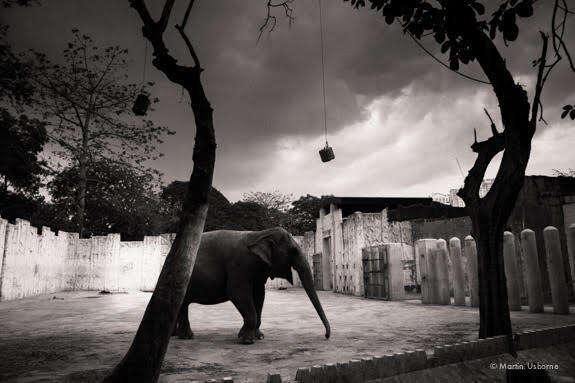 The Manila Zoo could not immediately be reached for comment.