Major City Bans Sale Of Dogs And Cats In Stores
In a momentous win for animal advocates and the furry ones they aim to protect, Boston became the latest major city to sign legislation banning the sale of commercially bred animals.
The new law prohibits the sale of dogs, cats and rabbits from commercial breeders at both pet stores and on public grounds such as parking lots and outdoor markets.
The aim of this legislation is twofold. First, to throw a wrench in the puppy mill and backyard breeding industries, two businesses known for their cruelty to animals. Second, the law is expected to bring more hopeful pet owners to shelters rather than pet stores.
Boston currently has no pet stores that sell commercially bred dogs or cats, but the bill will keep future chain stores that do out of the city, according to councilor Matt O'Malley, who proposed the law.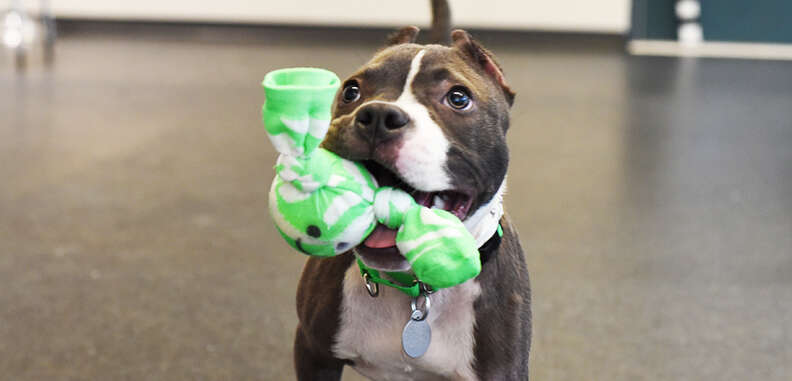 Boston mayor Marty Walsh signed the bill into law on Wednesday, the same day that it passed unanimously by the city council.
While this is a great success for advocates in Boston, you don't need legislation to save animals from abuse. Support animals in need by visiting your local rescue instead of your local pet store. You can find a shelter in your area by visiting Adopt-a-Pet.com.