When was the last time 25,000 people watched you drink a glass of water?
A tall giraffe bends down for long gulps.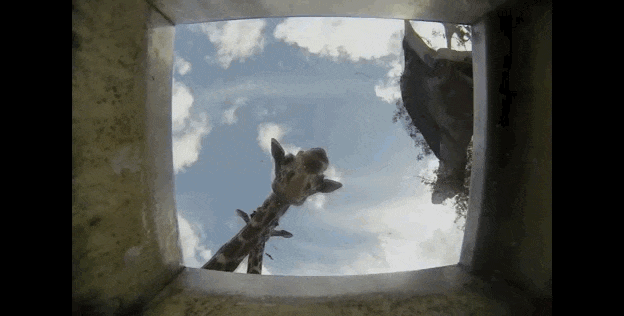 The animals at the Ramat Gan zoo in Israel are getting a lot of attention for gathering around the water troughs - as well they should. It's fascinating to see such majestic animals so close.
A rhino slowly sips up refreshment.
These stunning shots show how beautiful wild animals are, even when humans take them out of the wild.
A lion licks water off the surface.