Magnificent Tiger Stuck In Truck Stop Prison For 15 Years
<p> ©FreeTonyTheTiger2014 </p> <p> <span></span><br> </p>
As we celebrated our nation's independence this month, we also mark another year in Tony's life, one that has been spent in captivity and exploitation as a roadside attraction at Tiger Truck Stop in Grosse Tete, Louisiana.
Signs posted on Tony's cage, indicate he was born in July 2000, now making him 15-years old. It is reported that Tony was acquired by Michael Sandlin as a 6-month old cub from a Texas breeder.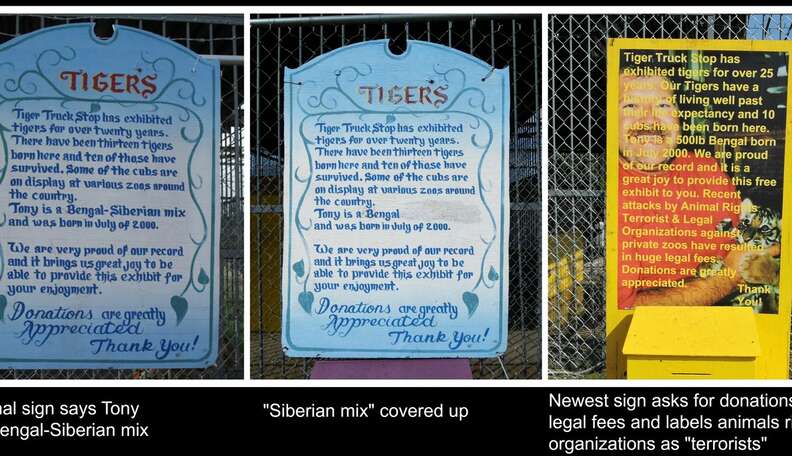 Anyone who has followed Tony's story has experienced both its' highs and lows. Hard fought victories in court by theAnimal Legal Defense Fund found the permit issued by the Louisiana Department of Wildlife and Fisheries was illegal and revoked; LDWF was blocked from issuing a new permit. Each victory was met with an appeal by Tony's owner, Michael Sandlin, and subsequently each appeal was denied.
A timeline of Tony's case can be viewed at this link.
After exhausting all of his options via the courts, Michael Sandlin enlisted his state Senator, Rick Ward, to propose a bill, SB 250, to exempt himself from Louisiana state law banning private ownership of big cats. This outrageous bill passed both the Senate and House and was signed by Governor Jindal recently. Immediately the Animal Legal Defense issued a statement saying they would challenge the validity of SB 250. On June 25, 2014 ALDF filed suit against the State of Louisiana for violating the Louisiana Constitution by passing a law that exempts a single individual from existing state public safety and animal welfare laws. Defendants include the State of Louisiana, the Louisiana Wildlife and Fisheries Commission, the Louisiana Department of Wildlife and Fisheries (LDWF), the Tiger Truck Stop, and Michael Sandlin.
While Tony's case remains embroiled in a legal battle, we remain positive, supportive and continue our advocacy on his behalf.
Tony's change.org petition asking the Louisiana Department of Wildlife and Fisheries to enforce the 2006 law banning private ownership of big cats remains open and is nearing 49,000 signatures.
Petitions reach people worldwide and keep Tony's story networked and people updated and supportive.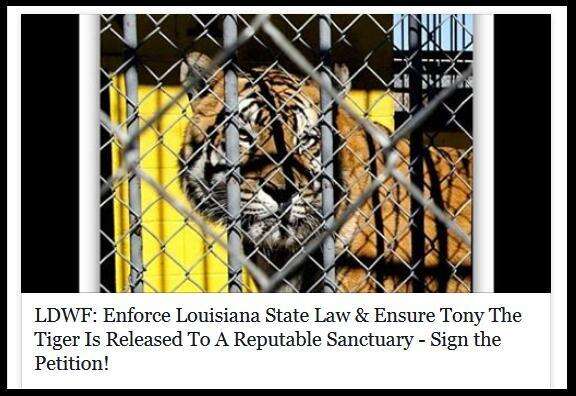 Tony has great support on social networking sites; he has been nominated twice for a Shorty Awards which recognize the best in social media.
Stay connected with Tony: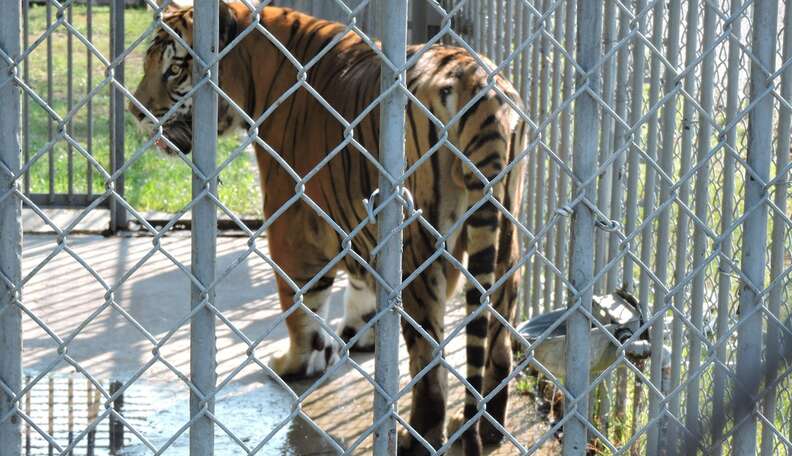 New media is so important for Tony. If you visit Tony, please document your visit with pictures and/or video and share them with us. You can contact "Free Tony The Tiger" at: roar4tony@yahoo.com
Tony has truly raised awareness for captive tigers in the US where there are anestimated 10,000 to 20,000 big cats kept captive by private owners. The exact number is a unknown because of insufficient record keeping requirements. These dangerous animals are kept as pets, exhibited in roadside zoos, perform in circuses and traveling exhibitions, and bred for profit. Cubs are used in "pay-for-play" schemes and photo ops. You can learn more about the big cat crisis by visiting this link.
Our vision for Tony is his release to a sanctuary where he will have a home that provides expert care, a natural, spacious, safe habitat, and where he will swim, run, play and engage in a tiger's natural behaviors - finally rid of the noise, smells and his 15 year incarceration at his truck stop "prison."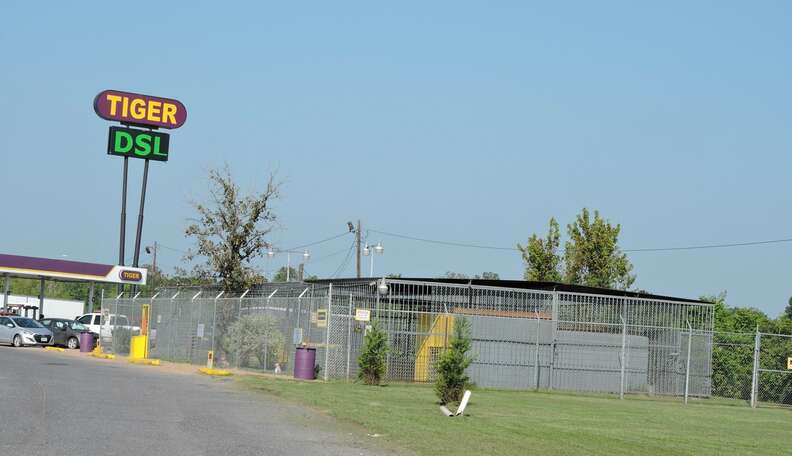 Tony has standing offers of a home at these sanctuaries, please visit the links to learn more about them.
Once again we thank all of Tony's friends for their support and for caring about him. Because of you, Tony's roar will never be silent. We remain faithfully committed to Tony and look forward to his release to a wonderful sanctuary.
Stay strong Tony.