Naked Guinea Pig Poses With All His Favorite Foods
It might seem unlikely that a naked guinea pig from Poland would hold the secret to happiness, but when it comes to Ludwik, he's completely on point: It's FOOD and NAPS.
He's so enamored with his favorite foods, in fact, that he's taken to modeling with them, a feat that is evident on his extensive Instagram account. And it's clear that he has his preferences:
Broccoli ...
... and his very favorite, mint leaves.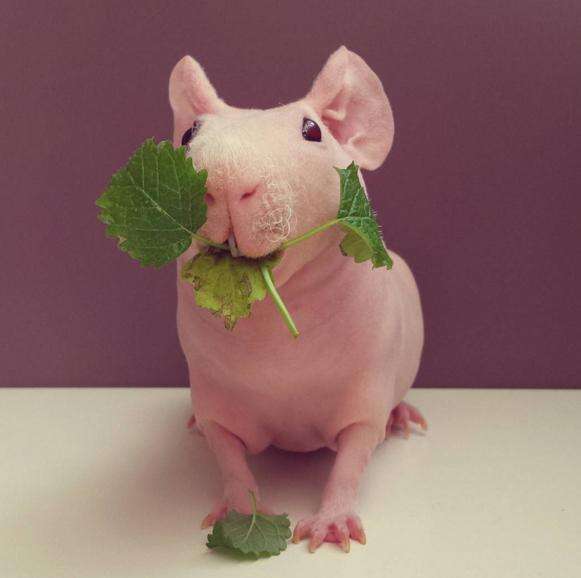 During his shoots, he snacks on even more treats, says his mom, Agata Nowacka, who studies business and political science in Warsaw.
This is, of course, tiring.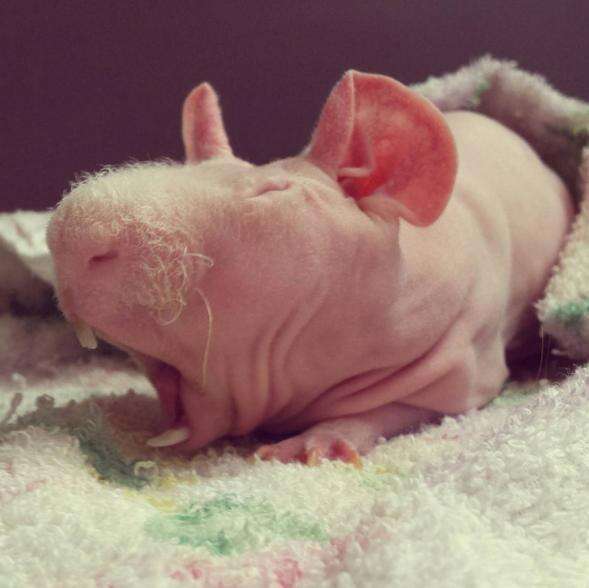 "He seems to enjoy his photo session, and sometimes he even falls asleep, so I think he feels very comfortable," Agata tells The Dodo.
"What is funny about Ludwik is the fact that he can fall asleep even during his vet's appointment," she says. "He could sleep all the time. He could spend most of his day in his blue polar blanket on my lap."
Ludwik, 1, has a very happy home not only with Agata, but also with two Yorkies and another nude guinea pig, Rachel.
Cue possible love interest.
But he wasn't always so lucky. Agata found him at a "very bad" pet store, and like many animals who are sold in stores, he was very sick with pneumonia, a fungal infection and conjunctivitis, and hadn't been given any treatment.
"When I first saw him at that pet store he was so poor and so skinny," Agata says. "He didn't look like chubby Ludwik from Instagram photos."
He took about six months to get better, Agata says, because he even had a bacterial infection in his eye.
But now, life is good.
He enjoys fashionable sweaters ...
... jaunts outside to smell, um, eat the flowers ...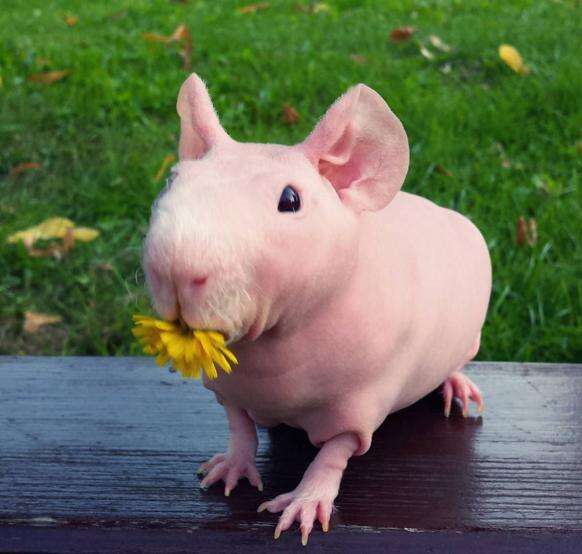 ... and, of course, his mom, who gives him lots of pets and kisses.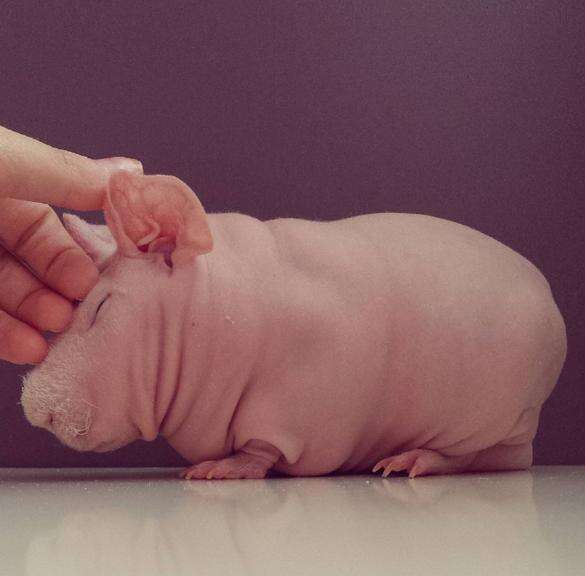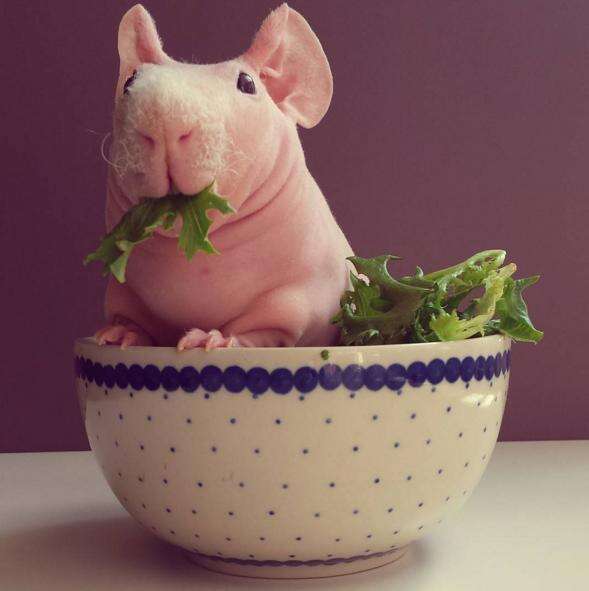 He also never misses an opportunity to say thanks to his thousands of Instagram fans.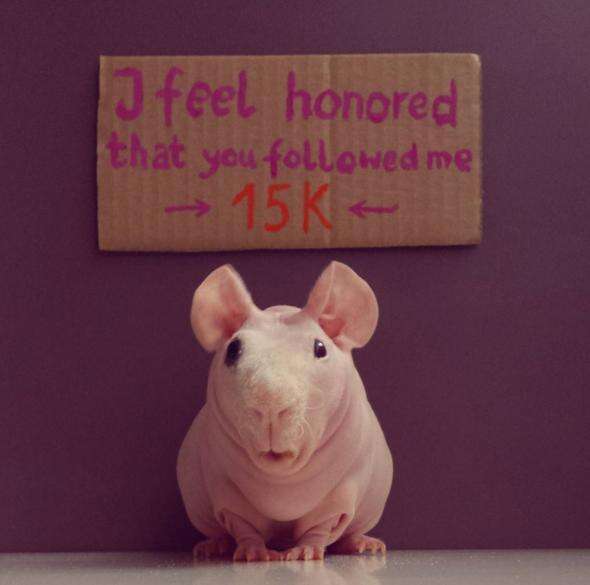 Here's to thousands more, little guy.
You can find more images of Ludwik on his Instagram page.
If you're ready to adopt a guinea pig as cute as Ludwik, you're in luck. There are thousands of piggies out there who need homes. Get started at Adopt-a-Pet.com, or check out guinea pig rescues like Have a Heart, or simply visit your local shelter or Humane Society.