Loyal Puppy Leads Rescuers To Toddler Lost For Days In Siberian Wilderness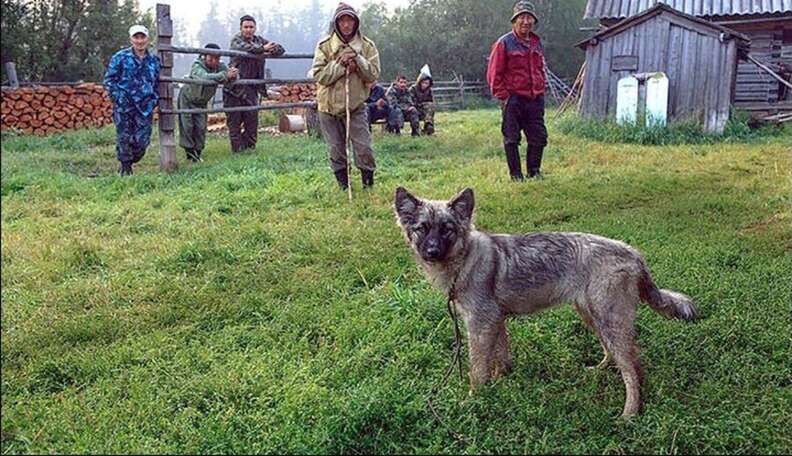 For 11 long days and nights, 3-year-old Karina Chikitova was lost in the remote Siberian wilderness, enduring through the frigid cold in a region full of bears and other dangerous predators. But the girl's tale of survival, and eventual rescue, came not through some miracle -- but by way of the loyal puppy that's being credited with saving her life.
Karina's parents feared the worst when the girl and her dog disappeared after she set out to follow her father through the woods to a neighboring town, unbeknownst to him. As the days dragged on and their search turned up no trace of her, they'd cling to the hope that the little dog kept her alive as temperatures dipped near freezing.
"If she was to hug her puppy, we thought, this would have given her a chance to stay warm during the nights and survive," said her father, to The Siberian Times.
But when the dog turned up back at their village nine days later without Karina, their "hearts sank" knowing that now, she was truly all alone. Soon, however, they discovered that the puppy hadn't abandoned his young companion -- he'd come to get help.
According to news reports, upon returning to town, the dog then led rescuers back into forest where they found Karina, huddled alone in a bed of grass. She was covered in mosquito bites, but looked remarkably well for having spent so long in the wilderness on her own.
She told rescuers that she had survived by drinking river water and eating berries.
There's no telling how much longer she would have survived on her own had she not been discovered, but officials say that the story might very well have had a tragic ending if it weren't for Karina's loyal puppy.
"Thank God, the girl is safe and sound," said one official. "And thanks too to the dog who did his duty by his young owner when it really mattered to save her life."